Anthropy 2022 - Day Two
Events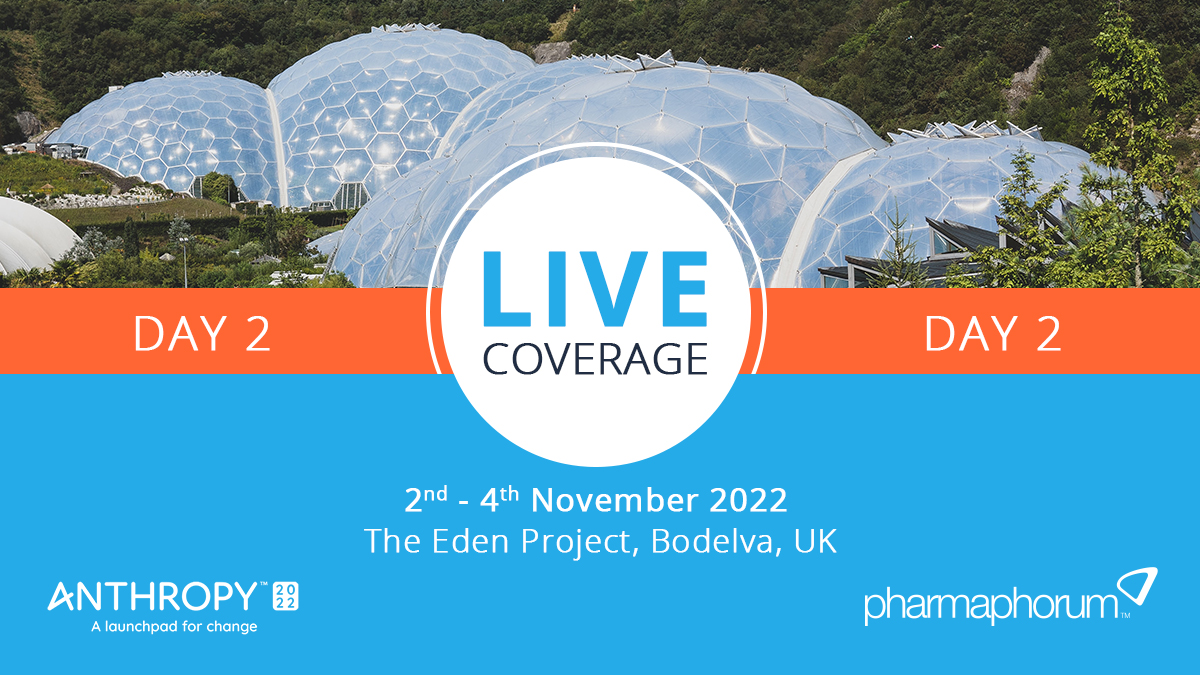 Thursday 3rd November marks the second day of Anthropy 2022 at the Eden Project on the Cornish coast. With pharmaphorum once more in attendance, expect coverage of an ever wide and ranging spectrum of topics, all united by the shared goal of seeking sustainable change for Britain, whilst bearing in mind her role upon the global stage at this critical juncture in history.
Since yesterday, the event overall has been exploring the capacity for good and female tomorrows, sustainable business leadership and vibrant places, our future generations and digital technology within that forward-looking space, as well as the state of this country's land, water, and air, and even the British love of sport.
Today, apart from a morning begun with exploration of the Eden Project's biomes left unvisited yesterday, 'A new brand of leadership' will be run by Porter Novelli, while Digital Catapult takes delegates 'From myths to metaverses', asking 'are we headed for Digital Renaissance or Digital Dystopia?', and the Adelphi Group presents 'Our vision of later life health and care for the next generation.
Blakeney will explore 'Business and social action', another talk from Digital Catapult discusses 'Enabling the twin transition through building sustainable supply chains: why, what, and how', and One Young World holds forth on 'Environmental, social, and corporate governance (ESG)-led growth: Building a thriving stakeholder economy'.
Natwest is holding a discussion on 'The Purpose Fix for the Climate Crisis', EY is 'Unlocking the power of neurodiversity in the workplace'; the Lynn Group describes 'Business's role in building a sustainable future for all', Caretech is running a panel on 'How accessibility delivers business value and social good', and Omnicom Group paints a timely picture of 'The Future of Female leadership'.
As the day stretches into its afternoon (whether the stormy weather will be as bad as yesterday is yet to be seen), TBWA will discuss 'The power of brands to balance commercial growth with sustainability', Reed Smith LLP will explore 'The Metaverse and what is means for business', and Blakeney will finally ask, 'What is the business case for engaging in sustained social change?'.
Keep watch here for intermittent live blog updates, to be blended with post-event coverage, and stay tuned to our socials for running updates in miniature, too.
Click here or the image below for Anthropy Day 1 coverage.