5th Antifibrotic Drug Development Summit -AFDD-
Events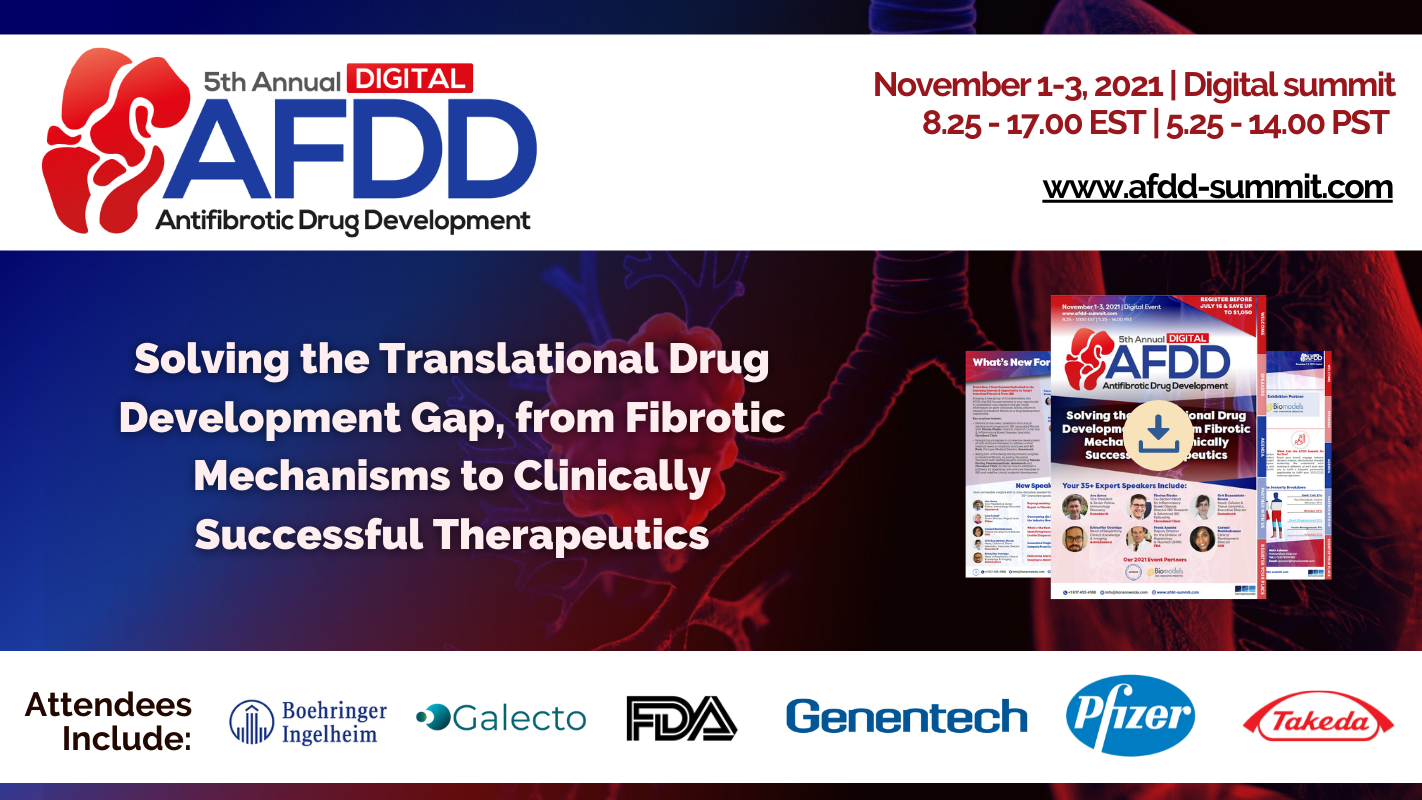 The 5th Antifibrotic Drug Development Summit (AFDD) will provide you with a deeper understanding of how to progress early-stage candidates and avoid late-stage failures, know the studies that show early signs of efficacy and surrogate indication opportunities, and evaluate interacting mechanisms for new targets and biomarkers.
This unique cross-organ, cross-disease discussion forum will host the transferrable insights you need from IPF, NASH, scleroderma, IBD and more, in one place at one time, so you can more confidently demonstrate the antifibrotic effect in the clinic and address pathological fibrosis across multiple diseases.
See the complete conference agenda here.
Hear from 35+ industry heavyweights including Genentech, AstraZeneca, FDA, GSK, Boehringer Ingelheim, Pfizer, Takeda, and more to understand transformative mechanistic strategies for promoting tissue regeneration and repair, discover more robust predictive models to improve translatability; and assess emerging non-invasive biomarkers that identify early signs of efficacy and drive successful clinical trials.  
Grounding the scientific data into actionable insights for drug developers prioritizing multiple fibrosis indications, this is the place to be for insightful conversations transforming the antifibrotic drug development research, and guide strategic and scientific decisions on your fibrosis pipeline. 
Spaces are quickly filling. Make sure to secure your place today.
Early bird and Team Discounts Available!