3rd Inflammasome Therapeutics Summit
Events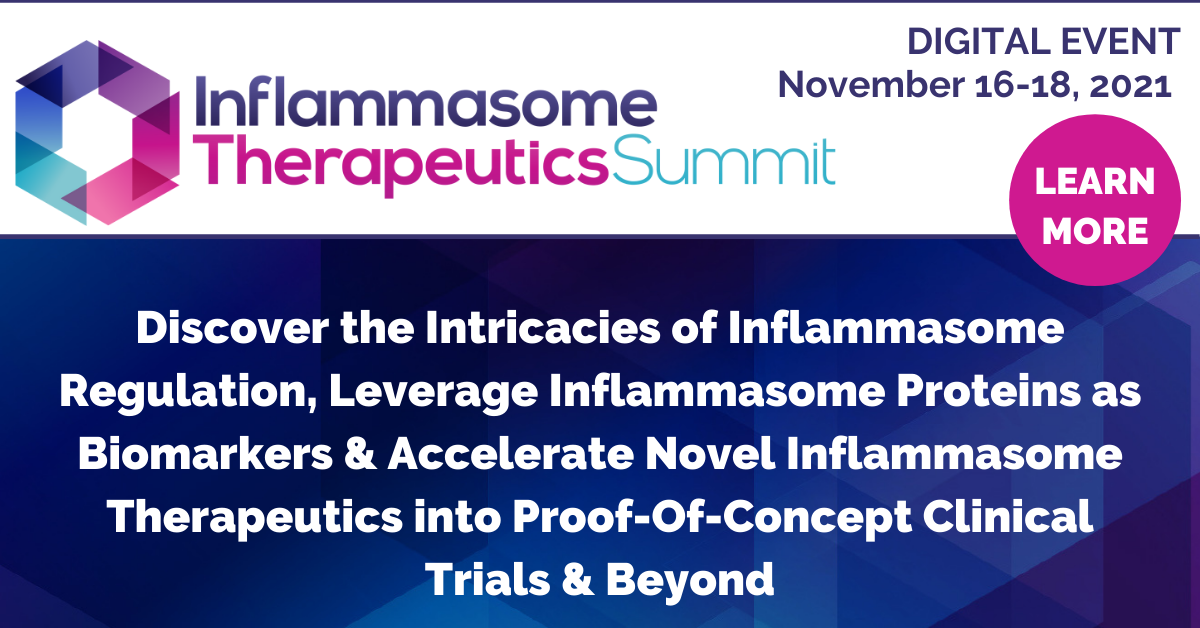 Discover the Intricacies of Inflammasome Regulation, Leverage Inflammasome Proteins as Biomarkers & Accelerate Novel Inflammasome Therapeutics into Proof-Of-Concept Clinical Trials & Beyond
Built with Ventus Therapeutics, Inflammasome Therapeutics, Merck & more, the Inflammasome Therapeutics Summit returns for its third year as the only industry-dedicated forum to discover the intricacies of inflammasome regulation and accelerate novel inflammasome therapeutics into proof of-concept clinical trials and beyond!
Download the full event guide for the speaker faculty and session details.
With a plethora of inflammasome-targeted drugs poised to enter the clinic in 2021, this year's summit will once again unite thought leaders in inflammasome drug development.
Expect to be involved in interactive discussions on:
How dysregulated inflammasome activation, formation and signaling contributes to disease and how to identify novel drug targets beyond NLRP3
The interface of inflammasome signaling with innate immunity, microbial interactions, metabolism, neuroimmune and other systems
Leveraging inflammasome proteins in precision-based medicine as disease biomarkers and companion diagnostics in both the preclinical and clinical setting
Identifying and translating the most promising therapeutic applications of inflammasome-targeted drugs across monogenic diseases, as well as infectious, ophthalmic, neurological and cancer settings
This year's meeting has two parallel tracks of learning with 30+ speakers sharing highly anticipated case studies. As the growth potential of novel inflammasome therapeutics becomes apparent, join the conversation to validate novel inflammasome targets beyond NLRP3 and realize the clinical and commercial potential of inflammasome proteins across different diseases!
Early Bird & Team Discounts available – Secure your place today