2nd Annual Next Generation Pharmaceutical Cleanrooms Conference
Events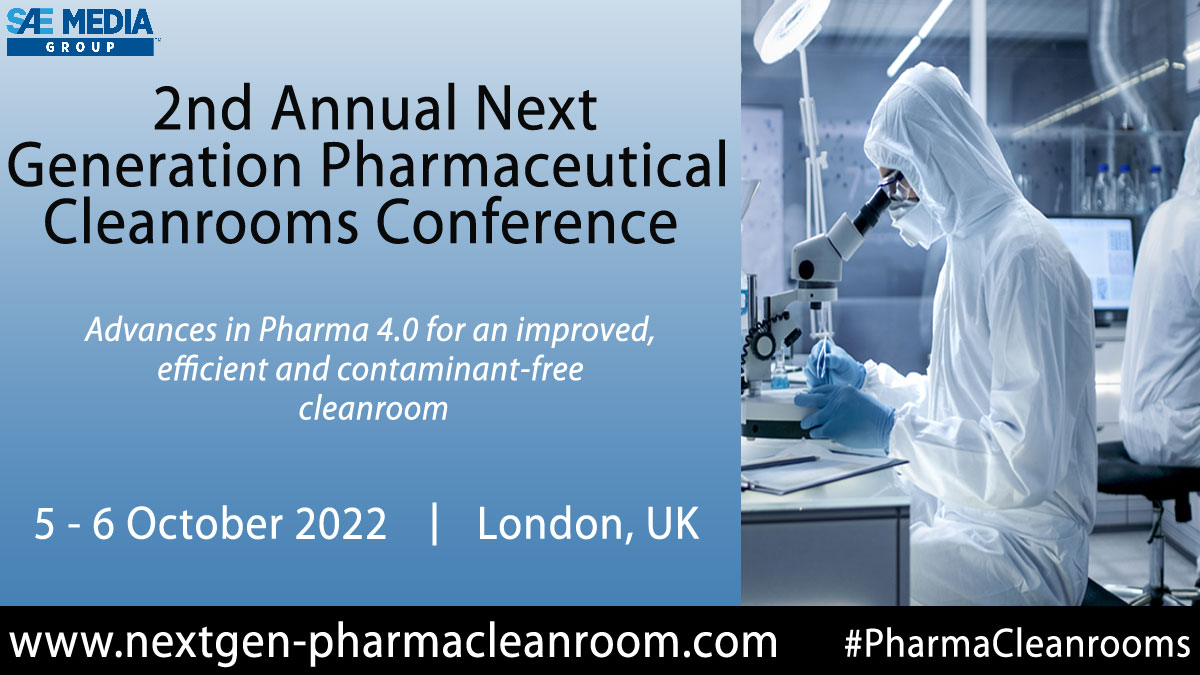 Sponsored by Ecolab, Elis Cleanroom, Innerspace, Microgenetics, Novatek
Co-Chaired by: Conor Murray, Chairman, Irish Cleanroom Society and Connor McMorrow, Aseptic Lead Cell Therapy, Takeda
Advances in Pharma 4.0 for an Improved, Efficient and Contaminant-Free Cleanroom
http://www.nextgen-pharmacleanroom.com/pharmaphorum
SAE Media Group are pleased to announce the 2nd Annual Next Generation Pharmaceutical Cleanroom Conference. An event that focuses on cleanroom technology in the pharmaceutical industry, the conference will serve to bridge that gap between the two areas while simultaneously providing a unique selling point.
This one-of-a-kind meeting will facilitate networking opportunities with key opinion leaders from all areas of pharmaceuticals, biologicals, and cleanroom industry experts to explore hot topics within cleanroom design and engineering, best practices and regulation, environmental and contamination control, and pharmaceutical microbiology.
In 2025, the global cleanroom technology market is expected to reach nearly $5 billion. Stringent regulatory standards for product approvals, technological advancements in cleanrooms, initiatives taken by private organisations to create awareness regarding cleanroom and growth of the healthcare sector globally are among the few factors expected to drive the market.
This event will look in-depth at the significant change that the cleanroom industry is going through. From the new operating practices that keep the product as sterile as possible, to the developments in technology that are enabling this to happen. Whether through robotics, automated disinfection, or data driven environmental monitoring- this conference will highlight the developments that are fundamentally changing the industry.
Event Hashtag: #PharmaCleanroom
Key Reasons to attend:
Learn how to maximise the latest cleanroom technologies to modernise your contamination control strategy
Maximise the cost-effectiveness of your cleanroom and navigate best practises for cleanroom design
Optimise your preparation for upcoming regulatory changes, including the impending Annex 1
Increase your cleanroom availability & accessibility through streamlined approaches to contamination control
WHO SHOULD ATTEND:
Senior Micro Manager, QC Manager, Quality Director, Clean Room Design Managers, Design, Qualify and Testing - Clean Room (across the board), Head of Clean Room Technologies, Head of Compounding Pharmacies, Head of Clinical Drug Products, Head of Clinical Medical Device
View the brochure and to download visit http://www.nextgen-pharmacleanroom.com/pharmaphorum