13th World Multispecifics Summit
Events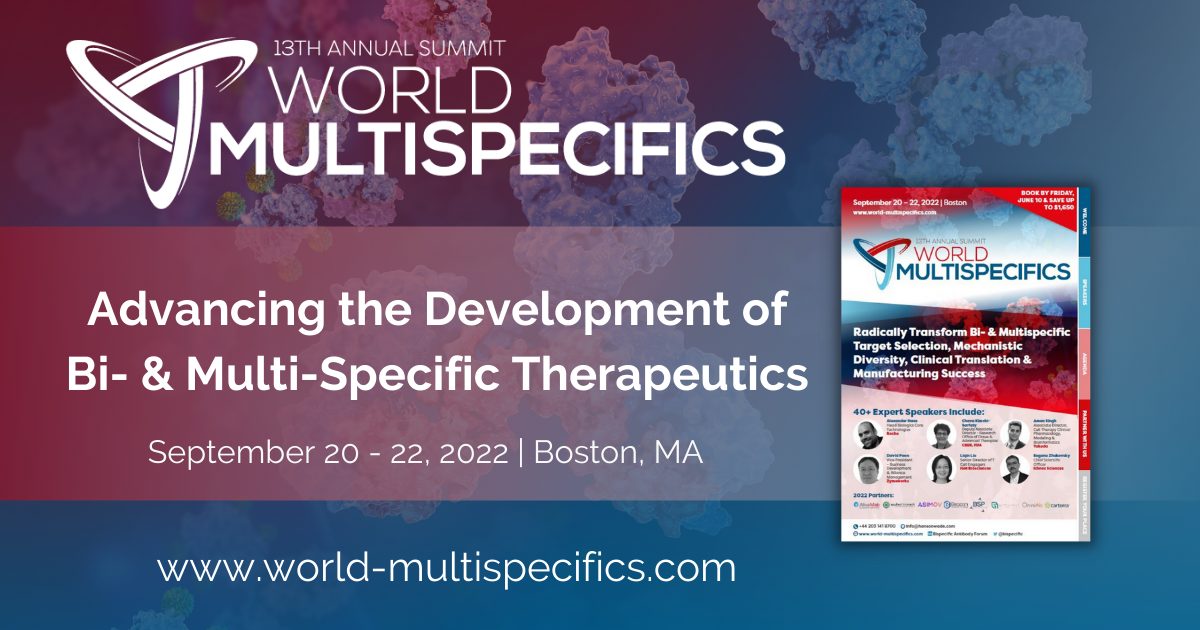 The 13th Annual World Multispecific Summit will deliver a greater scope and penetration of innovative technical content than any other meeting. This year's re-imagined agenda will cover unique target discovery, mechanistic diversity and translational science as well as novel formats, product design and manufacturability challenges faced in the bispecific field.
With more clinical candidates and commercial success than ever within this rapidly developing space, multi-specifics is evidently the fourth wave of drug discovery. With this, there has never been a hotter time to double down and deliver the holy grail of precision oncology as the true power of bispecifics is recognized.
Whatever your role or interest, you will leave the meeting with concrete methods to employ in your strategy and pipeline to convert the promise of bi- and multi-specific therapeutics into a reality for patients.
With 2 tracks of unrivaled content, join with your team to catapult this community into the next generation of translational success, clinical progress, advanced mechanistic diversity, reduced toxicity and higher target affinity. Utilize the pre-conference focus day dedicated to Novel Formats and Immune Cell Modulators of multispecifics to further drive your clinical and antibody engineering strategies forward.
Download the Full Event Guide here for speakers, presentations, pricing and more.