Pfizer: Pharma needs a business strategy for a digital world
Digital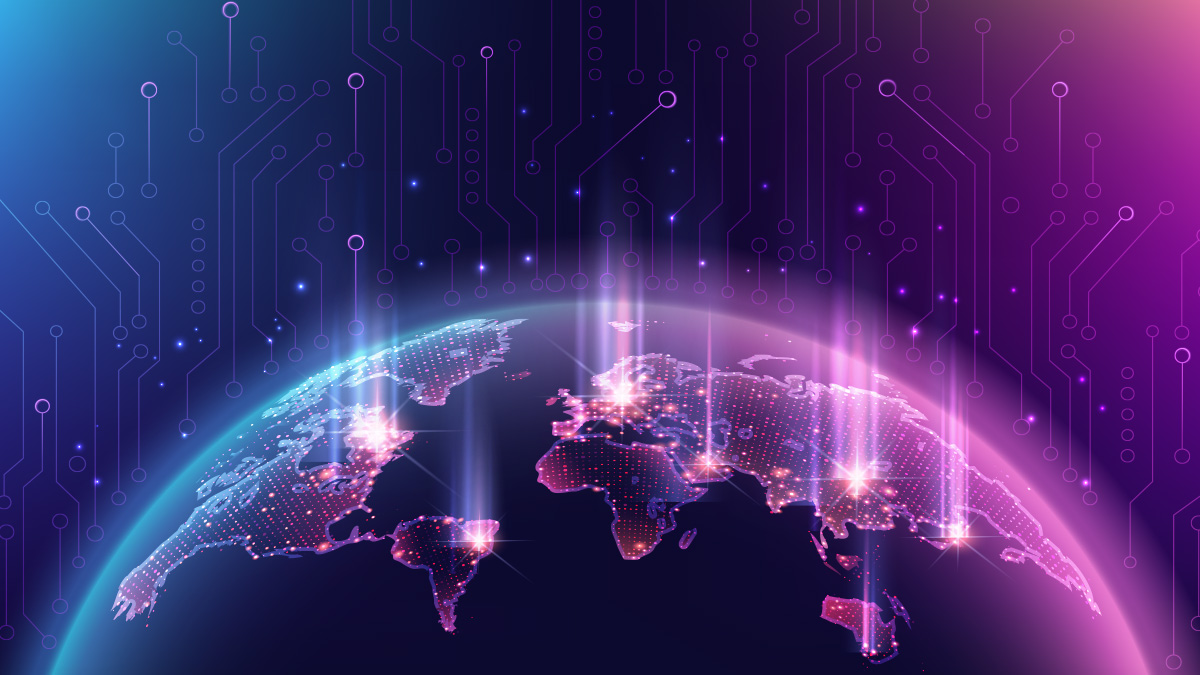 The unprecedented rate of digital acceleration seen in the first two years of COVID-19 has set in train an age of digital transformation.
In my last article, I outlined the inflection point facing the pharmaceutical industry in digital health and the digital transformation of its clinical and commercial operations. This time I'm going to focus on one company and its view on pharma's digital commercial strategy.
After an initial, and very necessary, frenetic response to the global pandemic, changes within pharma's commercial organisations have yet to entirely settle, but there are many signs of new and future directions.
One of the firms setting out its vision for our digital future is Pfizer. Its chief digital and technology officer Lidia Fonseca offered a fascinating insight into how one biggest pharmaceutical companies – and one of those most closely associated with the pandemic (alongside the likes of BioNTech, Moderna and AstraZeneca) – has been transforming itself.
Digital fluency and change
Looking back now, the rate of change still astounds. Way back in January 2020, Pfizer's 2019 annual report could only note the potential disruption from a novel strain of coronavirus. So much was then unknown about it that the only sure thing about the outbreak was the high level of uncertainty about its effects.
In March 2020 Pfizer began collaborating with BioNTech on a vaccine for COVID-19 and 269 days later it received emergency use authorisation from the FDA. Within a year of that milestone more than three billion doses of Comirnaty had been produced.
That pace was mirrored in the digital realm across companies, therapeutic specialities, and society at large.
"The pandemic served as a catalyst, forging an increased digital fluency and receptivity to engaging virtually and we're seeing this from patients to healthcare providers to regulators," Fonseca said. "Increasingly, we're moving from a traditional physician office setting to virtual engagement and more payers are reimbursing for digital services."
She was explaining her company's digital vision, strategy, and priorities at the Truist Securities AI Symposium in March.
It was a talk that took in how new tech entrants into healthcare like Amazon, Apple, Verily, and Microsoft "are helping to spark innovation" and how the increased pace in the sector has been driven by the need to apply pre-existing technologies at scale.
"What I see across the industry is that a digital mindset is now at the forefront of healthcare."
Outlining the company's "digital transformation journey" that began in 2019, she said "we are leveraging digital, data, and technology to drive innovation across our entire value chain".
"One of the biggest changes we've seen is the way we're engaging with customers, including health care professionals and patients. With in-person visits to doctors' offices dramatically reduced during the pandemic, our commercial reps quickly transitioned to video and audio meetings to keep these vital interactions going virtually. And along with virtual engagement, we accelerated the launch of our Digital Rep Advisor."
The Advisor tool uses AI and machine learning to provide field force decision support to make interactions with physicians more impactful by recommending the next best action for the company's sales reps to take.
Fonseca joined Pfizer in 2019, bringing more than 20 years of healthcare experience from companies such as Quest Diagnostics, Labcorp and Philips Healthcare, and arriving with a mission to accelerate and improve Pfizer's digital capabilities.
Exponential digital transformation
Looking at what the recent tumultuous years will mean for the healthcare sector, she told the Truist Securities audience: "Transformation … will continue to accelerate exponentially, particularly at the intersection of healthcare and digital. In the next 5 to 10 years, I expect that future generations of patients and customers will expect an end-to-end, personalized real-time digital health experience, directly from mobile devices and the latest wearable technology. My point of view is that pharma as well as other key players in the health care ecosystem will need to work together to provide that experience.
"In the commercial and medical space, digital medicines and digital health will become more of the norm, supplementing traditional treatment methods and applying therapies to create even greater value for patients, all of which improve the patient experience and drive patient adherence to treatment.
"Now two years into the pandemic, we're taking - we're thinking ahead, how we can continue reimagining our engagement model. Ultimately, it's about meeting people where they want to be met and allowing for more agile, interactive, personalised and informed engagement. Customer expectations are rapidly evolving, and we believe that leaning into these changes is necessary to create a competitive edge in the future.
Fonseca concluded: "Rather than create a digital strategy for your business, we should be creating a business strategy for a digital world."
About the author

Dominic Tyer is a research director at DT Consulting, an Indegene company. He has more than 20 years of pharmaceutical business research and publishing experience at leading industry titles and is an influential author on the digital transformation of the healthcare sector.