Partnering to advance digital therapeutics offerings
Digital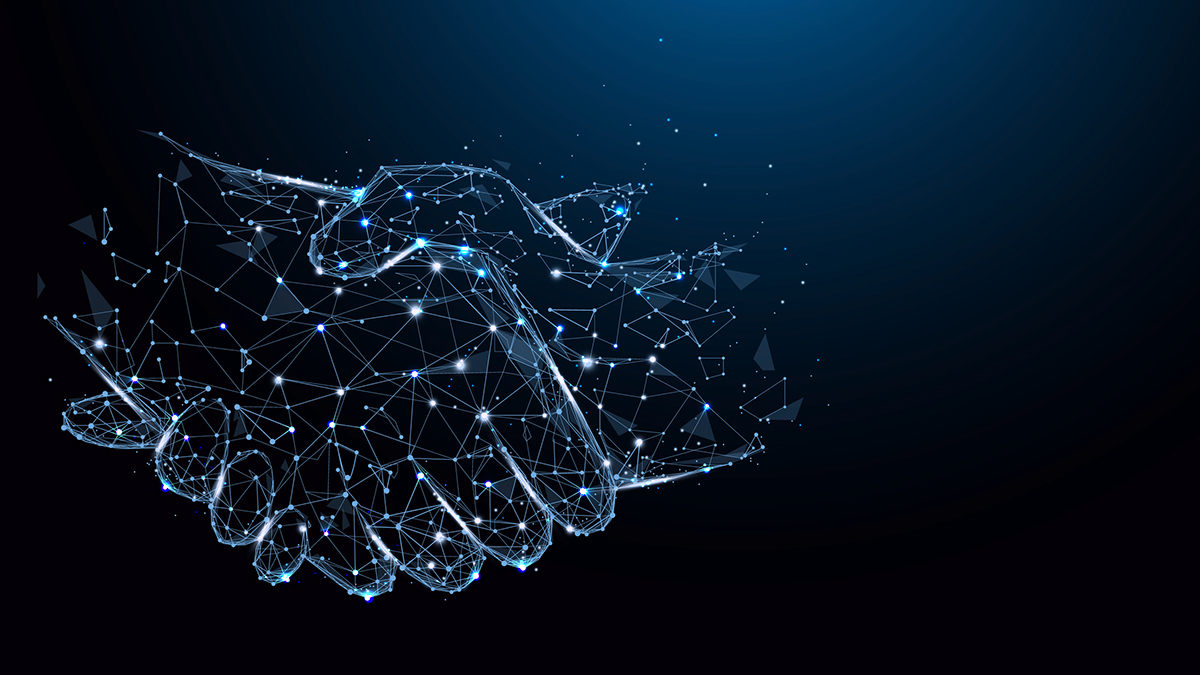 Aaron Gani, founder and CEO of BehaVR, and Krys Zaluski, director of business development, digital health at Sumitomo Pharma, discuss their groundbreaking partnership to develop and commercialise digital therapeutics (DTx) products.  
BehaVR and Sumitomo signed a potential $163 million deal to create virtual reality (VR) therapies to treat social anxiety disorder, generalised anxiety disorder, and major depressive disorder.
The partnership marks one of the biggest deals between a pharma organisation and a VR company in history and highlights the increasing intersection between immersive technology and healthcare.
Configuring a collaboration
Gani started BehaVR in 2016 to create DTx for mental and behavioural health.
He says after a meeting between him and a leader at Sumitomo in 2018 or 2019, it became apparent both companies believed in the power of VR in mental health care.
"Up until that point, we both had this vision that [VR therapeutics] was something that ought to exist. We just hadn't found each other. We were introduced and got to know each over a six-to-nine-month period," Gani says.
"In 2019, we ended up doing a small partnership deal to deeply research what we might want to prioritise, design and build together."
The following year, that relationship culminated in a more comprehensive agreement to develop BehaVR's first collaborative creation – a wellness product the companies plan to launch later this year.
"Based on that momentum and what has turned out to be a really strong partnership, we expanded our relationship even further," Gani states.
In 2021, the two companies signed a milestone agreement, which includes a multi-product, multi-DTx deal for mental health.
"We brought into the scope of the general wellness solution, a platform solution, and BehaVR is calling it transdiagnostic wellness because it targets aspects of overlapping symptomatology and anxiety and mood issues, but in the subclinical population," Zaluski says.
The expansion also includes a commitment from Sumitomo to co-develop and remain partners in developing specific therapeutics related to social anxiety.
Sumitomo pledged to pay BehaVR $5 million upfront and up to $18 million in key development milestone payments, R&D support, and commercial and operational support.
Up to $140 million in milestone payments will also be paid conditional upon BehaVR offering's commercial success.
BehaVR will also receive tiered royalties from global sales of its DTx products.
"From our perspective, there was a great working relationship, a strong partnership with a common vision and common overlapping strategies for where we wanted to be demonstrating our leadership," Zaluski says.
"We had the subject matter expertise in those clinical areas, and BehaVR clearly had the technical expertise. So, it's a very synergistic partnership that makes sense to commit to for the long term."
"Based on that momentum and what has turned out to be a really strong partnership, we expanded our relationship even further."
A strategic alliance
Before the partnership, BehaVR was known within the medical extended reality (XR) industry, but its collaboration with Sumitomo propelled it into a more influential position.
In the evolving medical XR space, numerous companies have a net value much lower than BehaVR and are much smaller operations.
There are enormous opportunities for pharma to partner with innovative immersive technology companies to garner much of their knowledge in the XR market and vice versa.
"This area is a constant learning lesson. Everything's moving so quickly. At least we're doing it with very talented partners who can accelerate the learning process along the way," Zaluski says.
"Exploring novel, clinical trial development processes within our organisation has been beneficial and enlightening."
Simultaneously, medical XR companies can significantly benefit from partnering with pharma, harnessing their resources to ensure their product's scientific validity and increasing patient access to digital therapeutics.
"Our capabilities are very complimentary. Sumitomo Pharma is a much bigger company, but they understand the science associated with the conditions we're looking to build interventions for and the regulatory environment. They also understand how to do clinical trial design," Gani states.
Small medical XR companies often lack resources familiar with study design, while pharma companies are experts in that space.
"They have the financial resources to commit to the partnership. We're a much earlier stage company, so we need that kind of help to invest the time and money it takes to do this really well, be grounded in proven science and go through all of the rigour of these FDA clearance pathways," Gani says.
If a company doesn't have the partners, the capital, and the know-how to be patient and go through that punctilious process, it won't have something as credible and well-received in the market.
Gani says both BehaVR and Sumitomo saw in the global market, even before COVID, the enormity of the mental health problem and the need and opportunity to have cost-effective digital interventions available in the consumer market and via clinicians.
"With a lot of these mental health issues, one of the most important considerations our companies align very well on is this notion of meeting patients where they are. Having a prescription digital therapeutic allows us to have that extra layer of credibility that we've gone through a diligent process, to now offer up a prescription to access the therapy," Zaluski states.
Partnerships such as BehaVR's and Sumitomo's will inevitably enrich DTx options as technology progresses, helping the healthcare ecosystem and patients.
About the author 
Jessica Hagen is a freelance life sciences and health writer and project manager who has worked with VR health companies, fiction/nonfiction authors, nonprofit and for-profit organisations, and government entities.