Man flu: Preparing industry leaders andcare providers

Digital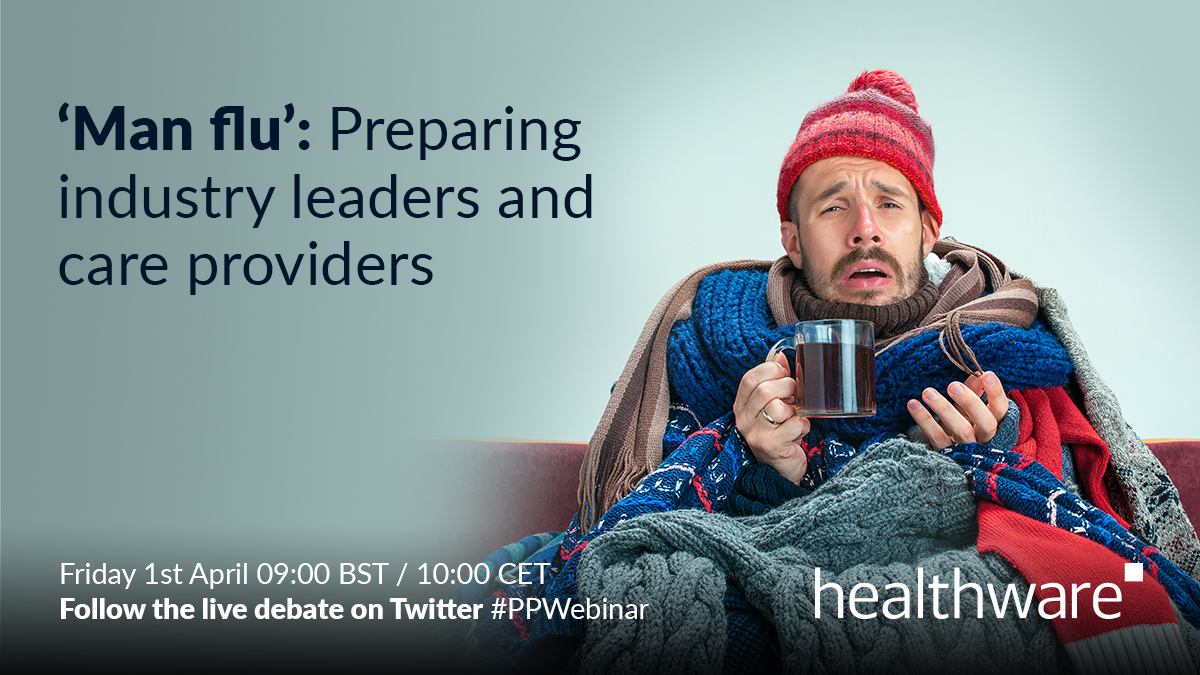 The subject of man flu has long been viewed with scepticism by those in the life sciences industry. However, new research conducted by pharmaphorum indicates that the condition may, in fact, be very real, impacting the lives of patients around the world.
Unlike more traditional clinical trials, pharmaphorum's exclusive study used Bayesian mathematical principles to extrapolate results from only one male participant with a particularly severe case of 'man flu'.
Results from the small sample group conclusively demonstrated the existence of man flu, a condition caused by the male mind's reaction to immune challenge, with symptoms including grumpiness, excessive complaining, and feelings of despair and hopelessness. But how can life sciences build upon the success of pharmaphorum's trial to create real benefits for patients suffering from man flu?
Join us on 1st April for a webinar, held in association with Healthware International, where leading figures in the life science industry will discuss the future of man flu research and the need to boost awareness of this serious issue.
Participants will also be discussing the common symptoms associated with the condition, as well as the stigma facing man flu sufferers. Through this webinar, speakers hope to provide much-needed insight into the patient experience, shining a light on the many, many struggles men face living with the condition.
About the panel 

Dr Paul Tunnah is chief content officer and managing director UK. Alongside his work as a recognised author, speaker, moderator and industry advisor, he founded the industry-leading publication pharmaphorum in 2009. Dr Tunnah also holds a BA in Biochemistry and DPhil in Biological Sciences from Oxford University, where his work focused on identification of novel anticancer therapies.

Petteri Kolehmainen is managing director Nordics and Baltics. Before joining the Healthware Group in 2020 he held positions at Nokia Corporate Business Development and founded his own technology agency, where he put his passion for new technologies to use in the well-being and pharmaceutical industries.

Ariel Salmang is managing director for Intouch International. A cross-industry thinker, he has acquired more than two decades of experience providing digital strategies and implementation for individual brands and brand portfolios. His healthcare experience includes local, regional and pan-regional projects across the US, Europe, Asia Pacific, and LATAM.

Francis Mahmud Namouk is Global Head of Virtual Customer Experiences & Managing Director, SWM. With more than 15 years of digital comms expertise within the life science and consumer health sector, he is an accomplished entrepreneur with a focus on creative storytelling and immersive learning experiences.