Making grey matter less of a grey area: Angelini Ventures' approach to brain health investments
Digital
Dr Fabrizio Calisti and Dr Thomas Thestrup of Angelini Ventures discuss how their unique medical and scientific knowledge help infuse subject matter expertise and patient insights into the firm's brain health strategy.
Within healthcare, brain health, by definition, includes care for some of the most deeply personal and stigmatised conditions people face. The field spans solutions for mental health support, substance use disorders, and neurological conditions – a wide range of patient needs seeing increasing levels of demand, especially since COVID-19 accelerated the move toward telehealth, telepsychiatry, and other tech-enabled ways for patients to stay connected to their care teams.
Nearly as complex as the brain itself are the challenges patients and providers face while navigating an evolving landscape of solutions for brain health issues. Even amidst a difficult market, healthcare venture capital firms continue to fund novel ideas and companies in the brain health space. But given the complicated and emotionally charged nature of brain care, a lack of insight into what matters most to patients can mean the difference between an attention-catching digital solution and a useful clinical tool.
"A lot of companies are developing digital products, but the some of them aren't successful because they don't start with an understanding of the patient perspective," says Dr Fabrizio Calisti, medical director at Angelini Ventures.
Angelini Ventures, the venture capital arm of Angelini Industries, is connecting scientific and medical expertise, innovative ideas, strong business practices, and, critically, patient centricity, to enable transformative brain health businesses to make a real impact on patient care.
"We can offer our portfolio companies not only financial support, but also access to Angelini Industries companies – such as Angelini Pharma and Consumer Goods – and a great ventures team with capabilities within the relevant fields," says Dr Thomas Thestrup, principal at Angelini Ventures. "We can bring our subject matter horsepower to the game as well and support companies in their R&D and go-to-market activities."
How brain health expertise fits into the Angelini Ventures team
To deliver on its goals to drive innovation in brain health, Angelini Ventures has stacked its leadership team with experts in the space. Dr Calisti practiced psychiatry for 10 years before joining Angelini Pharma, and Dr Thestrup is a neurobiologist by training with over a decade of experience in venture capital and pharma business development.
"My role is to bridge the strategy of Angelini Ventures to the real-life clinical practice," says Dr Calisti.
With the addition of Drs Calisti and Thestrup to the team, Angelini Ventures can harness their deep understanding of brain health patients, the science and business behind emerging solutions, and the healthcare landscape overall to strengthen their approach to investments. What's more, the fund can also leverage Angelini Pharma's knowledge in the central nervous system therapy space to identify promising areas of innovation.
"Angelini Pharma has been active in brain health for more than 100 years and has a strong legacy," says Dr Thestrup. "We are building on that, but we're also exploring emerging modalities and technologies to address brain disorders, such as novel small molecules platforms, gene and RNA therapies, and neurostimulation devices. In some cases, we can combine these with digital health solutions, too."
As healthcare systems evolve and healthcare experiences shift for both patients and HCPs, Angelini Ventures' understanding of the complexities of patients' lives, healthcare systems, and the brain health landscape support the fund in identifying investment companies that are most likely to have a lasting impact on patient care.
"We must keep in mind that patients' lives, their needs, and healthcare systems are not simple. There are a lot of stakeholders with many different needs, and if you create a tool that's great for patients but not for doctors, you're not going to succeed," says Dr Calisti. "We need to appreciate and understand the complexity of healthcare, not make healthcare services identical to consumer services."
What patient centricity looks like at a venture firm
Within the pharmaceutical industry and other sectors of healthcare, organisations are prioritising patient centricity more than ever before. This means putting patients and their needs first to achieve better health outcomes. But when most people think about patient centricity, they don't think about venture capital. Angelini Ventures is challenging this perception, especially in brain health.
"Patient centricity is not just beautiful words that we want to use during interviews or at institutional events, it's something which we need to keep in mind every day in our professional activities," says Dr Calisti.
For Angelini Ventures, Drs Calisti and Thestrup explain, patient centricity means investing in companies with innovative solutions or ideas that empower patients and deliver long-term impact.
Within brain health, the fund has already made multiple investments to advance this goal.
Investing in new modalities of brain care
Serenis, an online psychotherapy provider in Italy, became part of the Angelini Ventures portfolio in October 2022. With the investment, the fund hopes to fill gaps in care by increasing access to psychotherapy for the patients who need it while reducing the stigma patients often face when seeking mental healthcare.
"Psychotherapy can be burdensome for patients," Dr Calisti says. "With online consultations, people can save time and money, and they can choose psychotherapists that best fit their needs. By easing these burdens and making psychotherapy more accessible, we can help improve clinical outcomes and reduce stigma."
Dr Thestrup described the fund's work in the therapeutic space for neurodegenerative or neurological disorders. Angelini Ventures has invested in Damona Therapeutics, which develops solutions for cognitive deficits and disorders that emerge as people age, such as dementia.
Further investments in the epilepsy care space through GenEp and, most recently, Cadence Therapeutics, show what's possible with novel technologies. GenEp is a biotechnology company developing therapies that target genetic and treatment-resistant epilepsies, and Cadence Therapeutics harnesses the emerging science of neurostimulation to treat the condition.
"This is where the venture fund shows what corporate venturing can do. We are entering into the same population of patients – people with epilepsy – but with a completely different product type," Dr Thestrup says.
Evolving toward the next generation of brain healthcare
As researchers continue to unlock more knowledge about the brain, healthcare innovators discover new ways to treat disorders that the medical community previously didn't have the tools to address. For Angelini Ventures, Drs Calisti and Thestrup explain, emerging technologies – from sensors for passive data collection to organoids for drug testing to AI that builds models based on brain datasets – represent exciting new ways to deliver critical care to patients.
"The brain is one of the final frontiers of our body," Dr Thestrup says. "Historically it's been inaccessible, but over the last few decades there's been so much exciting development in the space. We're starting to have a better foundation to understand the fundamental biology of the brain; we're starting to settle the frontier."
As Angelini Ventures continues to explore opportunities to have an impact in the brain health space, Dr Thestrup explains that they're eager to learn about new modalities.
"In the short term, getting into technologies like neurostimulation or new spaces like mitochondrial dysfunctions are valuable for us as we gain insights and build our capabilities and understanding for the future of brain health," Dr Thestrup says.
Looking ahead, one of the major questions to answer, Dr Calisti says, will be around the role of digital health and other emerging technologies in the next, post-pandemic era of brain care. By investing in companies at the cutting edge of brain healthcare, Angelini Ventures aims to continue to forge an innovative path forward for patients, one that leads to better care and better outcomes.
Reflecting upon this goal, Dr Calisti recalls a piece of wisdom from an expert in the space: "Therapy without technology has a place in the future, but the therapies of the future will also make use of technology."
About the interviewees

Fabrizio Calisti brings deep expertise in clinical research and years of experience supporting teams with clinical development, medical affairs, and with moving from research to practical applications of healthcare solutions. He currently serves as medical director at Angelini Ventures, and previously held medical and clinical leadership roles at Angelini Pharma and Abbott Laboratories. Dr Calisti spent the first ten years of his career as a practicing psychiatrist.

Thomas Thestrup is passionate about life science, technology, and entrepreneurship and thrives where innovation lives. He has 15 years of experience in research, health tech, and the pharma industry. Thomas is currently principal at Angelini Ventures. Prior to joining Angelini Ventures, Thomas worked for Lundbeck as director of corporate business development and strategy. In his role, he was responsible for the in-licensing of therapeutic assets in the CNS space, as well as leading strategic projects such as Lundbeck's global corporate digital strategy and business development for digital health.
About Angelini Ventures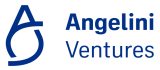 Angelini Ventures, the venture capital arm of Angelini Industries, is an early-stage investments firm focused on accelerating disruptive innovations and trends in digital health and life sciences. The group will invest €300m across a global portfolio led by investment professionals and advisors in Europe, North America, and Asia.
Angelini Ventures has deep domain expertise and leverages a global team, advisors, and strategic partners to help entrepreneurs scale their businesses into transformative category-leading companies.