Digital innovation drives vaccine development
It is becoming increasingly important for people all over the world to understand the importance of vaccines and to have access to the vaccines they need – especially with digital innovation driving new vaccine development. Pfizer's Josh Raysman, Saad Saeed, and Shanaya Deboo discuss vaccine awareness, access, and innovation.
Access to and awareness of vaccines is more important than ever, especially in a globally connected world where outbreaks cannot easily be confined to a limited area. Innovative new vaccines are being created more rapidly than ever before. The digital transformation is allowing pharmaceutical companies to expand their drug discovery capabilities and accelerate drug development.
Pfizer's Digital Innovation Lab recently sponsored a Vaccines Global Innovation Challenge and provided four finalists with a worldwide audience to pitch to at the Frontiers Health conference on November 11-12, 2021. The result was four innovative solutions for generating awareness about the importance of vaccines and improving vaccine access and administration. In the end, the winners of the Challenge were Medorion and Telesofia Medical.
The importance of vaccine awareness and access
Vaccines are essential for public health on a global scale. They can not only reduce direct hospital costs but also improve patients' quality of life, ability to function, and productivity. Shanaya Deboo notes that many public health experts consider vaccines to be "the most cost-effective healthcare intervention with the greatest return on investment."
The benefits of vaccination aren't limited to direct savings. Childhood vaccines make it possible for children to stay in school longer and prevent delayed or deficient cognitive development. "Vaccines have an incredibly important role to play in enabling children and therefore societies to reach their full potential," according to Shanaya.
However, new and innovative vaccines can only benefit people who are aware of and have access to those vaccines. That's why Pfizer is working on finding novel ways to expand vaccine access. According to Josh Raysman, Pfizer is "focused on increasing access to our medicines, and that's everything from improving access to healthcare itself, generally, to finding novel ways to reach patients who would benefit from our financial assistance programs where appropriate."
"Collaborating with academia, with health systems, with governments to create that visibility around vaccines, safety, and efficacy so they can make decisions which are right for our patients and public safety."
The importance of innovation
The COVID-19 vaccines were brought to market faster than any other vaccines in history. At Pfizer and BioNTech, this was accomplished by creating cross-functional teams from multiple departments, so that R&D, medical, commercial, manufacturing, supply chain, and digital innovation experts were all working together at the same time.
According to Saad Saeed, "one thing that the whole pandemic and the launch of our COVID-19 vaccine taught us is to continue to drive agility within our own operations and have the cross-functional team work together".
Better access to high-quality data makes informed decision-making easier and promotes innovation in vaccine development. According to Saad, this includes "data from different domains: real-world data, clinical data, post-market data, all those different data sets". With improved transparency and access to multiple different sources of data, it's much easier for colleagues to make informed decisions.
Partly as a result of these developments, vaccine innovation has grown by leaps and bounds in just the past year. As Shanaya says, some of the biggest developments have involved mRNA vaccines, "a completely different way to stimulate an immune response."
Innovation at Pfizer
Pfizer has been deeply involved in this wave of innovation. Pfizer's Healthcare Hub network, located in over 14 countries, serves as Pfizer's eyes and ears on the ground in innovation ecosystems around the world. In addition, the Pfizer Digital Innovation Lab was launched around two years ago to partner with the hub network creating an aligned global digital innovation strategy focused on expanding R&D capabilities, accelerating clinical development and enhancing health outcomes for patients.
Josh Raysman, the VP of Pfizer's Digital Innovation Lab, sees an increase in the use of machine learning to improve disease detection algorithms. Raysman says that machine learning is "changing our fundamental understanding of biology," creating the opportunity for new medicines to be developed. As well as this, the increased use of machine learning can help to identify patients that get the most benefit from vaccinations, therefore, enabling more targeted awareness strategies.
In addition, patients are engaging more often with their own data. According to Raysman, the digitisation of data is creating "The opportunity as information is digitised, and as data is digitised to share that information from the patient directly on his or her terms with different stakeholders in the ecosystem to drive value for the patient themselves, as well as the system as a whole."
Pfizer is also promoting innovation in vaccine development from outside the company. For example, the Pfizer Digital Innovation Lab launched the Vaccines Global Innovation Challenge and provided the finalists with the opportunity to pitch at the Frontiers Health conference on November 11-12, 2021. The four finalists in this challenge were able to pitch their innovative solutions for improving vaccine awareness and access to the attendees of the conference.
The final winners of the Challenge were Medorion and Telesofia Medical. Medorion's winning entry was an AI-based SaaS Health Behaviour Management platform that uses behavioural science to automate personalized conversations with patients. Medorion's software is designed to improve patient education and vaccine awareness, transforming their healthcare decisions. Telesofia Medical's entry will automate the process of creating branded and personalized educational videos for healthcare patients.
Generating awareness
One of the most significant current challenges is the importance of generating more vaccine awareness and activation. On the one hand, new vaccines are being developed more rapidly than ever. On the other hand, not everyone is aware of how important they are and not everyone has equal access to them. Expanding vaccine access and awareness is crucial to achieving the full potential of these innovations.
Personalised communication with patients will allow healthcare providers to address their individual concerns about vaccines and other treatments, helping them to make better decisions and increasing the percentage of the population receiving important vaccinations.
As Saad Saeed says, increased awareness of and access to vaccines depends on pharmaceutical companies "collaborating with academia, with health systems, with governments to create that visibility around vaccines, safety, and efficacy so they can make decisions which are right for our patients and public safety."
About the interviewees

Saad Saeed is the global vaccines/mRNA digital lead at Pfizer, with 20+ years of global experience in Healthcare / Pharmaceutical, and Consulting industry. Proven ability to partner with senior business leaders to deliver business goals, drive innovation and operational efficiencies by digitising processes and reinventing customer experiences & business models.

Josh Raysman is vice president, Digital Innovation Lab is an established leader within Pfizer's Digital organisation, was recently selected to launch Pfizer's new Digital Innovation Lab initiative. In his most recent role, Josh led the Pfizer Analytics Lab (PAL) & Artificial Intelligence (AI) Center of Excellence organisation; a team focused on leveraging advances in AI and machine learning to support Pfizer's mission to create a healthier world.

Shanaya Deboo is vice president, marketing, at Pfizer, where she leads the Global Adult Pneumococcal Vaccine Franchise. In her 18 years at Pfizer, Shanaya has held marketing roles in various therapeutic areas, including Pain/CNS disorders, oncology and inflammation, both US and Europe-based.
About Pfizer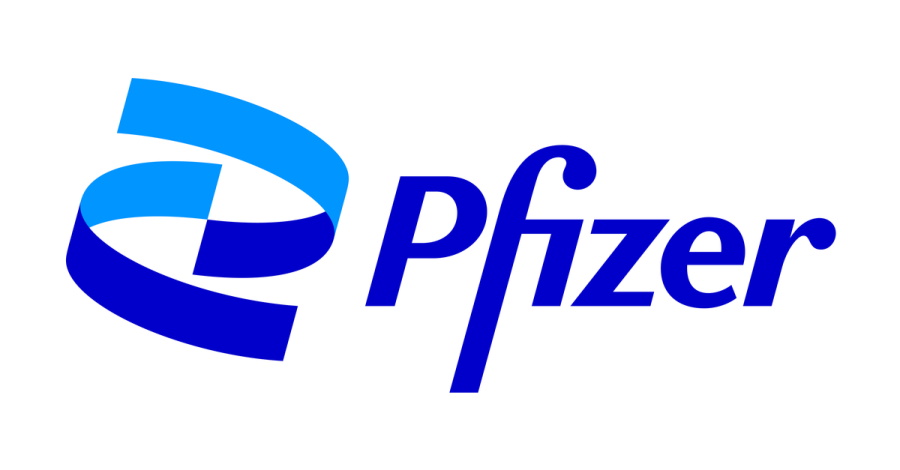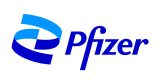 At Pfizer, we apply science and our global resources to bring therapies to people that extend and significantly improve their lives. We strive to set the standard for quality, safety and value in the discovery, development and manufacture of health care products, including innovative medicines and vaccines. Every day, Pfizer colleagues work across developed and emerging markets to advance wellness, prevention, treatments and cures that challenge the most feared diseases of our time. Consistent with our responsibility as one of the world's premier innovative biopharmaceutical companies, we collaborate with health care providers, governments and local communities to support and expand access to reliable, affordable health care around the world. For more than 170 years, we have worked to make a difference for all who rely on us. We routinely post information that may be important to investors on our website at www.Pfizer.com. In addition, to learn more, please visit us on www.Pfizer.com and follow us on Twitter at @Pfizer and @Pfizer News, LinkedIn, YouTube and like us on Facebook at Facebook.com/Pfizer.