Digital health: the new normal?
Digital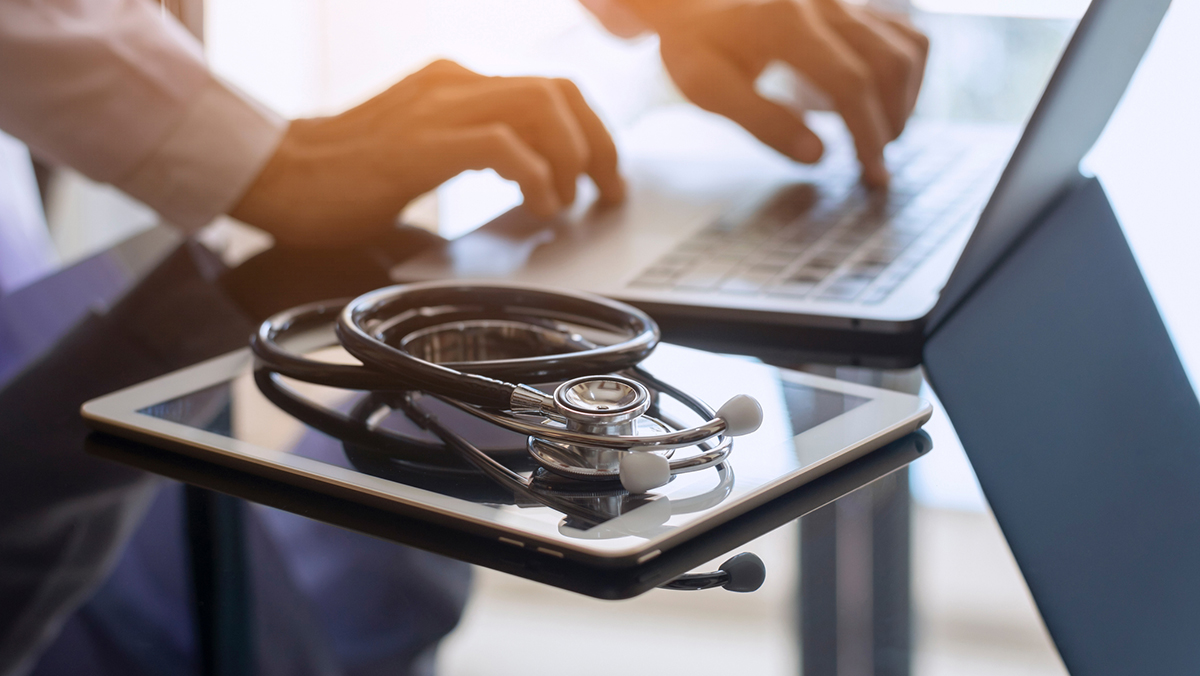 Personalised and tailored healthcare that utilises patient's data is rapidly becoming a reality. Ben Hargreaves looks at the concrete steps already being taken by companies in the area.
Amongst the many ways in which the pandemic has changed the way in which we live, one of the most common experiences for most people was to revise what it means to have a face-to-face meeting. Whether catching up with relatives, attending a business meeting, or even visiting a doctor, it became commonplace to conduct this type of activity via a screen.
According a Pew Research study, 81% of participants said they have used video calls to talk to others since the onset of the pandemic. As such, the acceptance of such technologies' place in our lives is now greater than ever – especially as another study has predicted that only 25% of business meetings will take place in-person by 2024.
Proactive healthcare
One digital healthcare company that is looking to leverage the growing use of video calling for medical care is Babylon Health. The company offers a smartphone application, which can connect patients directly with a healthcare professional. As well as being able to make appointments to speak to a doctor, users of the app can also have their prescription sent to a selected pharmacy, check any symptoms of ill-health and manage chronic conditions.
A spokesperson for the company told pharmaphorum that the goal of the business was to increase engagement with patients "at every step of the healthcare continuum".
"By flipping the model from reactive sick care to proactive healthcare through the devices people already own, it offers 24 million people globally on-going, always-on care. Babylon has already shown that in environments as diverse as the developed UK or developing Rwanda, urban New York or rural Missouri, for children on Medicaid, or the elderly on Medicare, it is possible to achieve its mission by leveraging its highly scalable, digital-first platform combined with high quality, virtual clinical operations to provide integrated, personalised healthcare," the spokesperson explained.
Tapping into data
The aims of Babylon's app go further than to provide an easy-access doctor and include leveraging patient data to provide doctors and nurses with user-inputted information to inform decision-making processes.
According to the company, its AI system can read, comprehend, and learn from anonymised, aggregated, medical datasets.
The spokesperson outlined how this works in practice: "We reach out immediately to each patient and use advanced technology to conduct a full assessment, then deliver a proactive, personalised plan for care – based on the patient's own data – including prevention and monitoring."
The company recently agreed a partnership with Microsoft that will see both companies work on AI, machine learning and cloud technologies to improve, and extend, the services that Babylon offers. The first step in the collaboration will see Babylon's digital health software solutions and cloud services be made available on Microsoft Azure Marketplace.
Using patients' genetic data
The prevalence of video calling is just one aspect to life that has changed with the acceleration in capability of digital technology. Another technology that has emerged in recent years, unrelated to the pandemic, to become an unremarkable option is to have genetic testing done via online testing services. Not so many years ago, the idea of having affordable genetic testing done, which could be made available to consumers, would have seemed farfetched, now it's commonplace.
One of the largest companies in the genetic testing space, 23andMe, is also extremely active in healthcare. This was made clear when the company signed a partnership agreement with GSK several years ago to provide a targeted means of identifying potential R&D targets through the use of data accumulated by 23andMe's genetic testing.
23andMe recently followed up on this with another step in the direction of shifting towards healthcare by its $400m deal to acquire Lemonaid Health, a telehealth company, with the transaction completing at the start of this month.
According to Anne Wojcicki, CEO and Co-Founder of 23andMe: "Lemonaid Health's telemedicine platform and digital pharmacy will enable us to bring better healthcare to individuals in an affordable and accessible way, and ultimately empower people to take better control of their health."
Wojcicki also described the acquisition as 'the first step' on the company's pathway to creating a personalised healthcare company, with 'genetics as the foundation'.
Through Lemonaid, which operates as both a telehealth and a prescription pharmacy service, 23andMe will be able to offer video calling with medical health professionals and offer a medicine service at the same time. Where the company imagines this will tie into its genetic testing service is the potential to cater prescription and health advice with patients' particular genetic risks.
In a third quarter investor call, Wojcicki explained that "most physicians are not trained in genetics and don't know how to integrate the information. We believe we now have the opportunity to change that and expand on our mission to help people benefit from their genetics."
The present and future: personalised treatment
The idea of patient genetic data being used to determine specific treatment is another idea that still sounds to be in the realm of science fiction. However, the reality is that it's become part of a much broader trend that the pharma industry has undergone over recent years to create treatments that are tailor-made to the individual patient.
Personalised medicines have become an established part of treatment programs, especially when treating cancer. Further than this, the principal is being extended to other potential treatment areas, such as the treatment of migraines. While the possibility for gene therapies to target patients where a single faulty gene can cause a lifetime condition means that the principle of being treated by a patients' genetic information is already here. With more and more individuals providing companies with increasing levels of data about their health and wellness, the vision that medical technology companies have of providing healthcare solutions specifically towards individuals, whether that be preventative or therapeutic, is arguably already here and only set to evolve further.