Big pharma companies partner to form AI-based start-up
Digital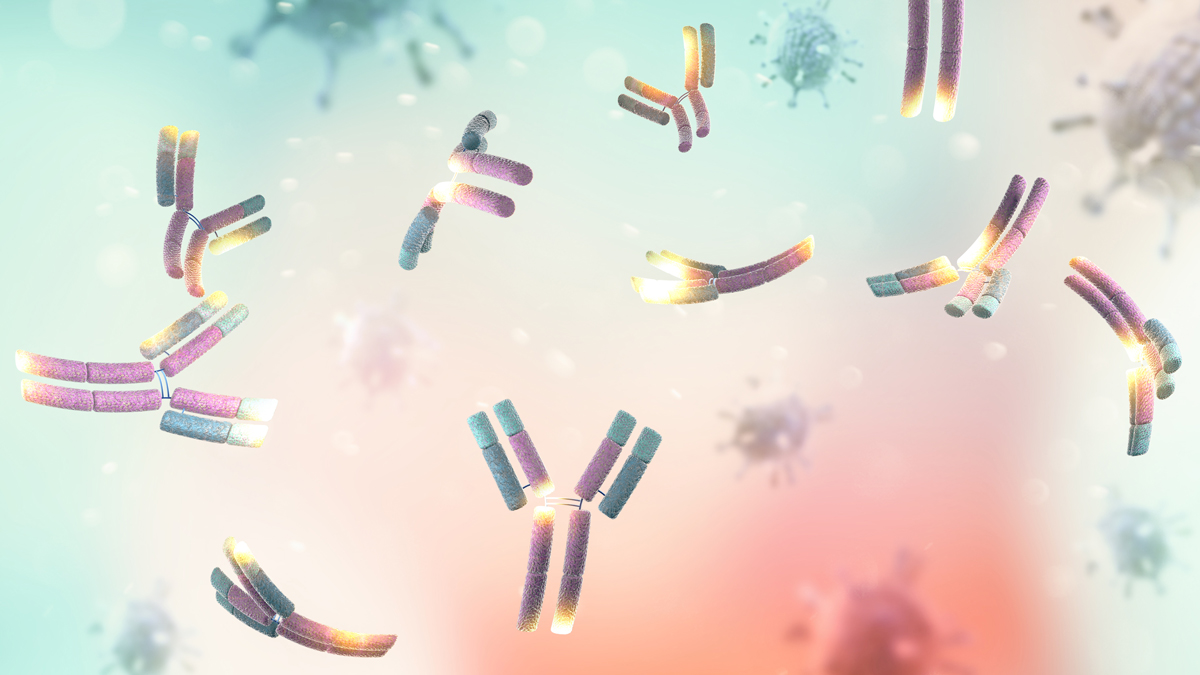 Israel-based AION Labs and German independent research institute BioMed X announced its third global call for applications to form a new start-up company focused on using AI to design and optimise antibodies for targeted therapies. 
Noga Yerushalmi, investment director at M Ventures (the venture arm of Merck), tells us how AION Labs was formed and aspires to help ease the pharma industry's shared challenges by offering its vast resources a new start-up.
Via its third call for applications, AION and BioMed X aims to entice innovative thinkers to find ways to develop solutions to common pharma challenges by analysing existing antibody therapies to make new efficient and effective therapies using AI.
Notably, the new start-up will have vast data to help it solve common challenges thanks to AION Labs' noteworthy members.
The partnership
Built under a government tender, AION Labs comprises four large international pharma companies – AstraZeneca, Merck, Pfizer, and Teva – and another core partner, the Israel Biotech Fund.
Alongside these five core partners, Amazon Web Services (AWS) is a strategic partner, providing close support.
The alliance between such influential and massive players in pharma is a rarity, and Yerushalmi says she believes the fact that the partnership happened in Israel has a lot to do with its formation.
"When the government tender was out, it was a competitive process. We started talking to partners and thinking about who our partners could be. It seemed there would be a few consortiums, and we would compete against each other," Yerushalmi states.
But, as time progressed and because the pharma leaders knew each other well, it became apparent that the companies should work together.
"We are more friends than anything else. So, it became quite natural for us to decide not to compete but instead join forces," Yerushalmi says.
Once collaboration was decided upon, the companies gathered to define pharma's biggest issues.
"That was an amazing process that we did together," Yerushalmi states. "Each company had a workshop to identify what they think would be the major challenges. When we put all those challenges together, we saw an overlap."
The companies agreed upon and listed the top difficulties pharma faces, acknowledging that if they could succeed in bringing solutions for these challenges, the discovery and path to therapeutics would be better and faster.
Thus, they began global calls for applications to help solve pharma's most significant issues, two of which have already been fruitful and are ongoing.
The third global call for applications seeks to recruit innovative professionals to create a company that will help solve problems around the discovery and optimisation of antibody therapeutics using AI technology.
Yerushalmi says seeking new solutions comes from the understanding and rationale that a diverse team of multidisciplinary experts can be immensely valuable.
"The call is aimed not just at attracting biologists or immunologists. Even if you come, not from the discipline of pharma, but you have good ideas on how to implement algorithms and computation of work, that can open new horizons."
The Application 
Antibody therapies have been a standard of care for decades, but developing such therapies can be long and arduous.
At times, companies invest millions of dollars in developing and studying a therapy that may find to be ineffective.
AION Labs' third call for applications seeks computational biologists, bioinformatics and cheminformatics scientists, AI researchers, and antibody or protein engineers at academic and industry research labs worldwide to assemble a fully funded start-up company.
The company will focus on developing a next-generation computation platform that utilises an AI algorithm to make an existing antibody a better drug while reducing design iterations, optimising cycle times, and lowering attrition rates.
Yerushalmi states there are numerous ways AI can support the pharma process – from clinical trials to patient stratification.
From the beginning (before the last two calls for applications), AION labs defined two ways it wants companies to use AI – to find efficiencies in the early-stage discovery and the later-stage clinical.
The companies agreed it would be more challenging to have AI tools help evaluate numerological entities or proteins – biological therapeutics as opposed to small molecules.
The partners want to focus on riskier, more complex structures of proteins to try to decipher them.
For example, when one develops an antibody as a therapeutic, they usually start with the immunisations of an animal model. From there, they evaluate what kind of antibodies are produced.
Then, a development stage or optimisation stage occurs. But it always starts with the biology or the genetic pool that makes the natural antibodies.
The AI tool that AION Labs seeks to design through the start-up needs to consider the above while simultaneously evaluating developability or manufacturability, stability, aggregation, immunogenicity, pharmacokinetics, and tissue distribution.
"If this can be done computationally instead of experimentally, testing all those things, or at least take a lot of compounds and filter them to the ones that are applicable, that could shorten the development stage of new antibodies dramatically," Yerushalmi says.
The more one can predict preliminarily instead of via testing in a laboratory, the more efficient the process is.
AI can look at previous data and make models that foreshadow the outcome based on that data. Therefore, stability, safety, and other characteristics can be predicted instead of having to be experimentally tested.
The amount of data the start-up will have access to for model training will be enormous as data from each AION Labs company will be accessible. The start-up will be able to use each company as a resource.
"The start-ups can eventually work with each individual pharma separately, which can bring benefit to everybody. We don't impose any prior rights except for equity because we give an investment," says Yerushalmi.
"That means that each company can eventually choose whom to work with and on what team, what fields, and which areas, and we can all enjoy the same fruit of those innovations."
AION Labs' third global call for applications is open until 10 April, and Yerushalmi says she is excited to see what is implemented from the innovations.
"We want to help humanity and if AI tools, if any computational tool, can expedite that and make the process cheaper, faster, and easier, it will be helpful for patients, which is the main goal," Yerushalmi states.
For more information on the application, visit aionlabs.com.
About the Interviewee

Noga Yerushalmi, PhD, is the head of the Israel bioincubator and an investment director of the biotechnology team for Merck's M. Ventures. With over 20 years of experience in the Israeli biotech industry, Noga has previously held leadership roles at Zetiq, Rosetta Genomics, miCure and FutuRx. She currently serves as a member of the investment committee at AION labs, representing Merck.
About the author 

Jessica Hagen is a freelance life sciences and health writer and project manager who has worked with VR health companies, fiction/nonfiction authors, nonprofit and for-profit organisations, and government entities.