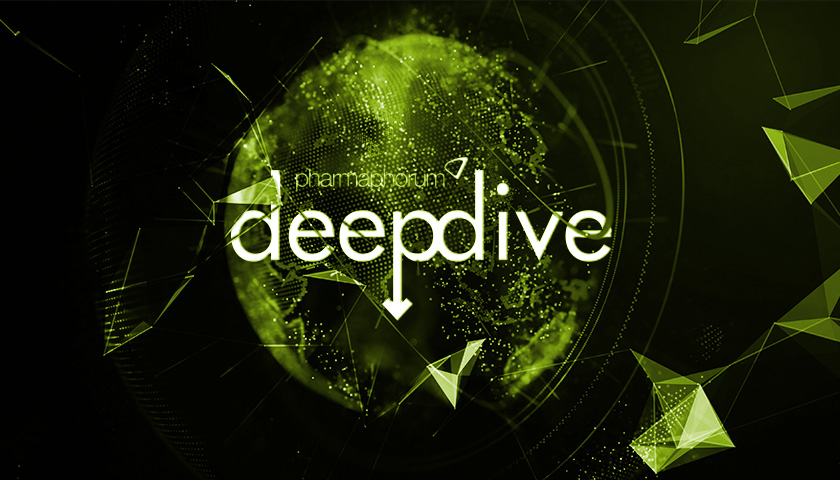 pharmaphorum's digital magazine Deep Dive is published in online and pdf versions six times a year and reaches a global audience of highly engaged pharmaceutical and biotechnology decision-makers.
Each Deep Dive issue combines a focus topic – either sales and marketing, digital, market access, oncology, patients or R&D – with an additional mixture of thought-provoking content and commercial opportunities include:
• Features (interview style or ghost-written article, up to 2,000 words)
• Features (client-written article, up to 2,000 words)
• Company profiles
• Digital advertising
• Edition sponsorship
• Bespoke editions
The Deep Dive team can offer full editorial support in planning and writing articles, including the inclusion of appropriate graphics and links. Articles receive a 1-month cycle of promotion and a digital and print PDF versions of articles are provided after the issue is published.
In 2019 the companies that benefitted from this included: Aktana, Aurora, Cytel, Havas Lynx Faze, ICON, IDEA Pharma, Impetus Digital, Kantar, NexGen Healthcare Communications, Novartis' Sandoz division, performance.io, Pharmerit, Research Partnership, S3 Connected Heath, Spire Health, Syneos Health and Tag.
Upcoming Deep Dive issues for 2020 will include:
Communications & Commercialisation
In this issue we will home in on how med comms is keeping pace with a rapidly changing world – including the technologies and practices that are pushing the industry to a more adaptable, patient-centric future.
As part of this pharmaphorum's editorial team will also take a look at what it means to be a successful modern communicator in today's pharmaceutical environment.
Additional focus on:
• Insights driving sales and marketing
• VR & AR in healthcare
• Listening to patients
Publication: w/c 7 September
Digital Health Innovation
As the pharmaceutical industry continues to embrace digital technologies, this issue of Deep Dive will ask whether pharma can keep pace with the rapid developments happening on an almost daily basis.
It will also look at the digital companies and technologies that are continuing to disrupt pharma, and how the industry can continue to adapt to create the best possible outcomes for patients.
Plus it will also examine the impact of the COVID-19 pandemic on the uptake of digital solutions by pharma and healthcare stakeholders.
Additional focus on:
• New R&D strategies
• New models for market access
Publication: w/c 26 October
Patients & Partnerships
• What it means to be patient-centric
• The patients advocating for change in healthcare
Additional focus on:
• 2020 in review and predictions for 2021
• The future of oncology trials
Publication: w/c 30 November
Let us help you connect with your clients, email advertising@pharmaphorum.com or download our media pack for more information about Deep Dive and our other offerings.