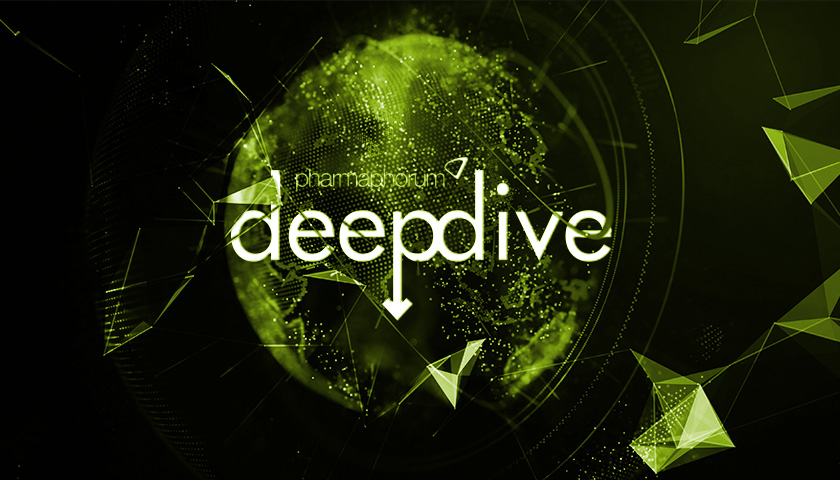 pharmaphorum's digital magazine Deep Dive is published in online and pdf versions six times a year and reaches a global audience of highly engaged pharmaceutical and biotechnology decision-makers.
Each Deep Dive issue combines a focus topic – either sales and marketing, digital, market access, oncology, patients or R&D – with an additional mixture of thought-provoking content and commercial opportunities include:
• Features (interview style or ghost-written article, up to 2,000 words)
• Features (client-written article, up to 2,000 words)
• Company profiles
• Digital advertising
• Edition sponsorship
• Bespoke editions
The Deep Dive team can offer full editorial support in planning and writing articles, including the inclusion of appropriate graphics and links. Articles receive a 1-month cycle of promotion and a digital and print PDF versions of articles are provided after the issue is published.
In 2019 the companies that benefitted from this included: Aktana, Aurora, Cytel, Havas Lynx Faze, ICON, IDEA Pharma, Impetus Digital, Kantar, NexGen Healthcare Communications, Novartis' Sandoz division, performance.io, Pharmerit, Research Partnership, S3 Connected Heath, Spire Health, Syneos Health and Tag.
Upcoming Deep Dive issues for 2020 will include:
Digital Health Innovation
The Digital Health Innovation issue will feature EPG Health, OPEN Health, Remarque Systems and Syneos Health among those contributing thought leadership and analysis.
Alongside that our editorial team, under the direction of editor George Underwood, will be taking an in-depth look at topics such as:
• The digital health ecosystem in 2020
• Cutting-edge healthcare technologies
Plus we will have an additional focus on:
• Making R&D more effective and efficient
Publication: w/c 26 October
Patients & Partnerships
Deep Dive's Patients & Partnerships issue will feature commentary from companies such as IQVIA, Medscape and OPEN Health.
The issue will also see our editorial team tackle how pharma is making good on its patient-centricity promises and there will be a look at some of the most interesting patient partnerships across the industry.
The Patients & Partnerships issue additional focuses will include a look at new market access models and the key trends for 2021.
Publication: w/c 23 November
Let us help you connect with your clients, email advertising@pharmaphorum.com or download our media pack for more information about Deep Dive and our other offerings.