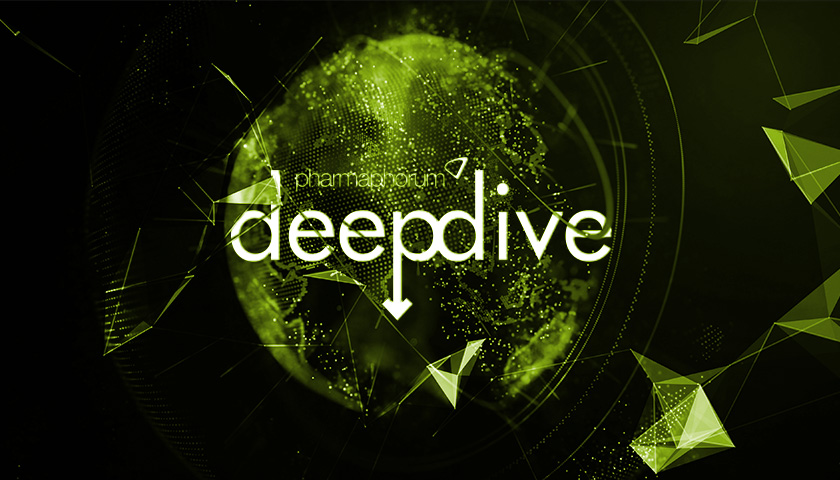 pharmaphorum's digital magazine Deep Dive is published in online and pdf versions six times a year and reaches a global audience of highly engaged pharmaceutical and biotechnology decision-makers.
Each Deep Dive issue combines a focus topic – either sales and marketing, digital, market access, oncology, patients or R&D – with an additional mixture of thought-provoking content and commercial opportunities include:
• Features (interview style or ghost-written article, up to 2,000 words)
• Features (client-written article, up to 2,000 words)
• Company profiles
• Digital advertising
• Edition sponsorship
• Bespoke editions
The Deep Dive team can offer full editorial support in planning and writing articles, including the inclusion of appropriate graphics and links. Articles receive a one-month cycle of promotion and a digital and print PDF versions of articles are provided after the issue is published.
In 2021 companies that benefitted from this included: Advanced Clinical, Certara, Centessa, Debiopharm, Envision Pharma, Frontiers Health, Healthware, ICON, IQVIA, Impetus Digital, M3, OPEN Health, Prime Global, Research Partnership, Syneos Health, Takeda, and Two Labs.
Upcoming Deep Dive issues for 2022 will include:
September: Communications & Commercialisation
• Commercialisation trends and strategies
• Successful HCP communications and engagement
Additional focus on:
• Launch excellence
• Data-driven sales & marketing

October: Patients & Partnerships
• Patient experience and engagement
• Improving patient care and value through co-creation
Additional focus on:
• Clinical trial innovation
• New models for market access

November: Digital Health Innovation
• Digital therapies and other breakthrough technologies
• Healthcare transformation
Additional focus on:
• Defining a brand's value proposition
• Pharma's evolving approach to oncology
Let us help you connect with your clients, email advertising@pharmaphorum.com or download our media pack for more information about Deep Dive and our other offerings.