What is key account management (Part 1)?
Hanno Wolfram
Innov8
Once you search in Google for "key account management" the number of hits is about 197 million. Searching in Google for "key account management" plus "pharma" will give you about 550,000 hits. The vast majority of these hits are about congresses, conferences and books.
Key account management nowadays appears not to be a lot more than a new buzzword in many cases, seen as successor or the saviour of the sales force. The number of articles around key account management is numerous and the understanding of it very diverse in different people's minds depending on their background.
The term and its understanding in pharma
To understand the current situation around account management we must first look into a range of markets and pharmaceutical companies. It will show that in almost all countries the traditional sales model is moving towards, or at least enriched by, what is called key account management. In some cases it is simply re-labelling those medical representatives that have been kept on board and making them Key Account Managers (KAMs) who visit physicians in hospitals. In other cases it is about having a team of people from across the whole organisation trying to introduce the product, or a solution(!), in question to specific entities or organisations.
We know that the term itself is understood in a wide variety of ways and even in the same organisation people do not have a very clear idea about what key account management is and what KAMs should do.
To help explore this issue, we conducted a web-survey and asked respondents within pharma to define the term. The range of responses displays a vast collection of diverse views and very different interpretations!
Please write a brief definition of what you understand of being an "Account".
• An account is an individual or a group of individuals which take a common and unique decision for a specific issue. These individuals will have different profiles (both personal and professional) and might interact to reach an agreement.
• An account is a sales/business term to describe an established book of business. Typically, an account is synonymous with a specific client company, example: in pharma, a wholesaler could be an account, a specific hospital would be an account, a chain of pharmacies could be an account.
• An account is every institution/person which/who can contribute to your turnover and/or profit.
• Being an account means building a relationship between buyer and seller.
• An account is a client (or potential client), typically made up of multiple people determining the buying decision (a buying unit), each with different roles, needs, objectives, etc.
• (Potential) customer, group, KOL, etc. which (may) need my services, goods etc, or may prove benefit for the company in other ways (e.g. KOLs, networking…).
• An account is a number of people, who mutually agree on the usage / purchase or introduction of a product or service within a business.
• An account is not a client, a prescriber, etc. – that is an account is not a single person. Above all, an account has to be conceived of as an organization that is as a complex system consisting of decisions. So, an account is not a bigger client, it is something completely different.
• Account = customer who produces profit or has the potential to do. In fact that is the target company. In our business an account is a company (group of individuals).
• A decision making unit, which enables us to pursue our financial and strategic goals.
• Client or prospect that can generate, directly or indirectly, revenue for my business.
Now, don't tell me that they all mean the same or at least something similar! Some might do so, but what about the rest?
"Such a diversity of understanding is the key reason for lack of effective cooperation when it comes to key account management."
Such a diversity of understanding is the key reason for lack of effective cooperation when it comes to key account management. Try to ask this question in your company and find out yourself. These answers might enlighten you a bit as to why meetings tend to last so endlessly long, not really contributing an adequate return on time invested. However, being facetious about this might not really be an option, since significant numbers of irretrievable hours and huge amounts of money are invested on key account management.
We therefore suggest defining an ACCOUNT as follows: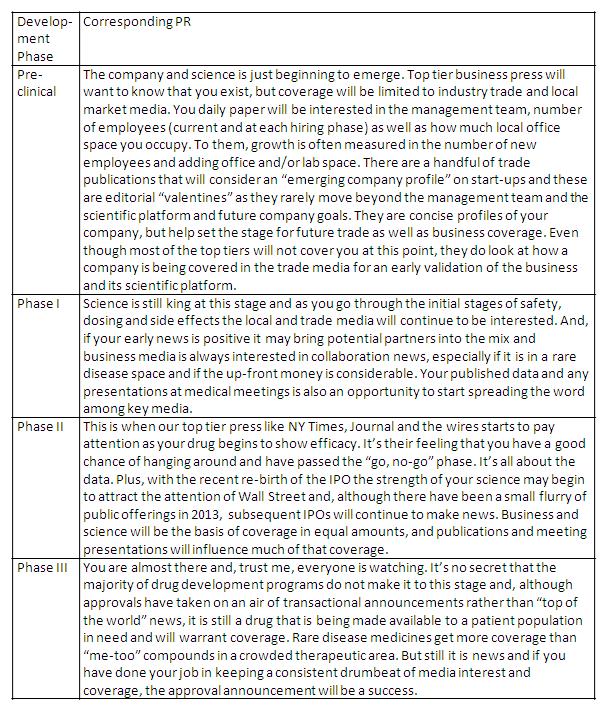 If we assume this to be an appropriate definition for an ACCOUNT, then the second word to look at is the word KEY. Most of our respondents were clear that key is about the most important accounts.
What did not really show from their answers was how you would select the key ones from the rest.
After you shared your definition of what an account is for you, please give a definition of what then is meant by "key account". Think about how you define which of the accounts are key to you and why?
• Key accounts are those people of accounts, who are important for the successful marketing of my products. Persons with influence, power and the mood for my product.
• The one that brings the biggest outcome, in terms of ROI or anything else defined.
• Key defines important customers.
• Key account is identified by 3 parameters: potential, performance and buying preference.
• Key account is an account with a significantly high (higher) business potential.
• A "key" account is one where the influence of those customers within the account can have potential for greater influence on the market outcome for our products than in other accounts.
• Most important, relevant for my business 80:20, 20% of accounts make 80% of my sales.
• Key accounts would be those that generate the most revenue, that represent the best opportunity for growth, or that are currently non-revenue generating, but you are trying to break into their business and become a supplier.
• The entities that bring you stable and continuous growth.
• Key accounts are those held by customers who produce most profit for a company or have the potential to do so, or those who are of strategic importance.
• A "key" account is one that is particularly important to you for any number of reasons (revenue level, influence on other accounts, etc).
• Customer (group), which is operationally (sales, potential, etc.) or strategically important and thus worth a special way of working with (e.g. benefits, access to leadership team, helpline…).
• Important customer, high potential and/or high sales.
• Generally, a client with significant contract value, might be also an opinion leader or strategic for a product.
• These are the most important accounts to reach the financial and strategic goals.
• For a key account projects usually are more complex and larger. The account manager's expertise must put them in a position to negotiate with different experts on the same level.
• The 20% of the client base which brings in 80% of the revenue.
Again, you can see that all the above answers do not provide a clear direction. The answers bring up new questions such as "What is potential?" or "What does strategic importance mean?" Is it all about growth, securing current revenue, getting an optimum launch trajectory, is it about the people in an account or the organisation itself?
We must assume that one of the challenges in setting-up or improving key account management is about differentiating those truly important accounts from the rest who do or could deliver most value or carry the most unmet needs. Searching for those shows that their selection depends on what we want to achieve. It is about company strategy.
"…one of the challenges in setting-up or improving key account management is about differentiating those truly important accounts from the rest…"
Only after you have precisely defined 'objectives and strategy', can the selection procedure to differentiate key accounts from the total universe of accounts begin. You should run your key account targeting exercise only on available information and leave this work to business intelligence or external providers. The internal bias, especially in the field, can be assumed to never reveal a group of key accounts that match your objectives and strategy. Such a targeting process should be about facts and figures, individual assumptions should be avoided by all means.
KEY therefore should be something which is calculated on the basis of economical rules and mathematics. Pareto's 80:20 rule is one good indicator for this.
So to summarise, we now have a definition for the first two words:
&nbsp,
&nbsp,
You may or may not agree with these definitions, so comments are welcome! However, in the second part of this article, we will explore what the role of the KAM is, bearing in mind the definitions proposed above.
&nbsp,
Part 2 of this article is now live on the site here.
&nbsp,
&nbsp,
&nbsp,
&nbsp,
About the author:
&nbsp,
Hanno Wolfram is the Founder of Innov8 Software &amp, Training, located in Germany. For enquiries about this article he may be contacted at Hanno@Innov8.de.
&nbsp,
Innov8 is dedicated to change for the better through implementing the coherent and consistent execution of strategy. In the last 10 years, it has delivered projects in more than 25 countries and addressed thousands of representatives and their managers on 4 continents. Through integration with a network of professionals dedicated to the extraordinary power of the Innov8 methodology, it is following the core guideline and the starting point of any change in organisational behaviour and adult education in general: "I love to learn, but I hate to be taught!"
&nbsp,
What is a key account?