Value-based healthcare: Pandemic learnings and future musings
Views & Analysis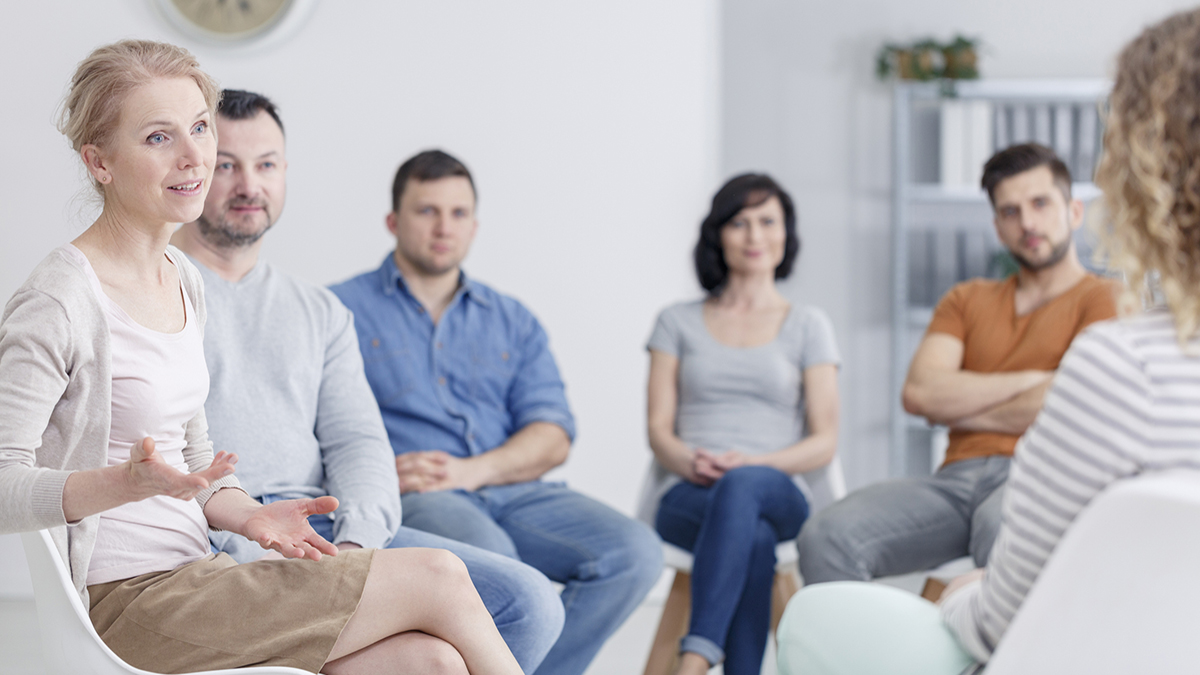 In the second part of our series from the 'Patient Experience: Empathy and Innovation' Digital Summit, we look at what COVID-19 can teach us about designing truly value-based healthcare. 
Discussions of value-based healthcare provider contracts are often technical and far removed from the patient – but COVID has given us a chance to connect the dots.
Value-based healthcare should be led by what matters to patients, not payers, meaning people from all walks of life need a way to take their place at the table.
That's according to the members of a roundtable panel discussion held at the Patient Experience: Empathy and Innovation Digital Summit held last month by Healthcare Information and Management Systems Society (HIMSS) and the Cleveland Clinic.
Pandemic lessons
As well as driving the rapid adoption of remote healthcare, the pandemic also taught the sector the importance of universal measurements, standards, and global best practice, in the quest to define value, said Stefan Larsson, co-founder of the International Consortium for Health Outcomes Measurement.
"It has been appalling to see the debate about how some countries do better than others, but we don't even define mortality in the same way. In some countries, if you have the symptoms of COVID-19 you are a COVID patient, whereas in others it is only if you have a positive PCR test.
"But we are comparing these numbers and trying to draw conclusions. COVID has taught us that we are in desperate need of measurement standards so we can learn from each other."
Applying standardised measurements would help healthcare systems to tackle global health threats, such as congestive heart failure, he went on.
"Imagine a time when we can identify best practice anywhere in the world, and figure out what they do, whether it's diagnostics or therapeutics, or the organisation of the healthcare system."
Katherine Eisenberg, family physician and section editor of DynaMed Decisions, EBSCO Clinical Decisions, agreed, adding that traditional methods of measuring quality and patient engagement had not been able to keep pace with scale of change in the way healthcare is delivered.
She described the pandemic-driven changes as a crucial "shift to value" and explained that it placed the onus on healthcare systems to better understand what matters to their patients.
While some people in her mainly rural area were delighted with the move to remote care, for example, others were reluctant, whether that was because of technical or access issues, or personal choice.
"I have learned not to make assumptions about who will want telehealth follow-up, and to be more agnostic about what I am offering until I make a note of their own preferences," she said.
"COVID has caused us to think differently about traditional relationships and forge the way forward. It would be a real tragedy if we came through this pandemic and didn't continue to foster those new relationships."
Building the "new normal"
Building a truly values-led healthcare system will require the input of the policymakers, the payors, the healthcare providers, and, ultimately, the patients, said Dwight McBee, senior vice president and chief experience officer at Jefferson Health Enterprise.
"The place where all these parties interact is the place where we can design the new normal," he said.
While the pandemic had exposed how the previous system contributed to health inequalities, it has also resulted in a collective spirit of innovation, the panel agreed.
"We now live in a place where all those stakeholders have come together to break down some of the traditional barriers we have had with one another," said McBee.
"You can see that in the vaccine rollout, where we have rallied around a common purpose to take care of the populations we have been designed to serve."
In Philadelphia, Jefferson Health Enterprise has been working with a wide range of partners to tackle vaccine hesitancy, from local clergy and other community leaders to barbershops, for example.
"It's vaccines today, but it could be hypertension, diabetes and any of the other chronic diseases that plague our communities in the future.
"COVID has caused us to think differently about traditional relationships and forge the way forward. It would be a real tragedy if we came through this pandemic and didn't continue to foster those new relationships."
Post-crisis value
The real risk, said Larsson, is that the "rubber band goes right back".
"It's extremely important for policymakers and others to ask how we make sure that what became better and more rational during COVID remains so, and that we don't just go back to where we were," he said.
"In the past, there has been something of a disconnect between the different components of value – who's paying for the services, who's defining what quality care is, what patients and providers understand those definitions to be, and how we decide what is high value care versus lower value care."
Yet the pandemic has made it abundantly clear that there is a need to involve a greater diversity of voices in this conversation to ensure that marginalised communities no longer get left behind, he said.
Healthcare systems should, the panel agreed, measure, and therefore work to improve, those metrics that mattered to patients and providers, rather than those that only mattered to payers.
Asked how the sector could best prepare patients for value-based care in this "new normal", McBee said it was important to give patients a meaningful role in the decision-making process.
He said: "On the health delivery side of things, we are really good at saying the patients are the centre of everything we do, that they are our true north, and the reason why we show up every day.
"What we're not so good at is creating the structures for them to effectively participate in a mutually beneficial way. This is what we've got to really get good at… so that we truly are delivering on value as defined by the patients."
That, the panel agreed, is the critical learning to hold on to as we emerge from the pandemic.
About the author
Amanda Barrell is a freelance health and medical education journalist, editor and copywriter. She has worked on projects for pharma, charities and agencies, and has written extensively for patients, healthcare professionals and the general public.