Pharma price gouging: lessons from the US and UK
Views & Analysis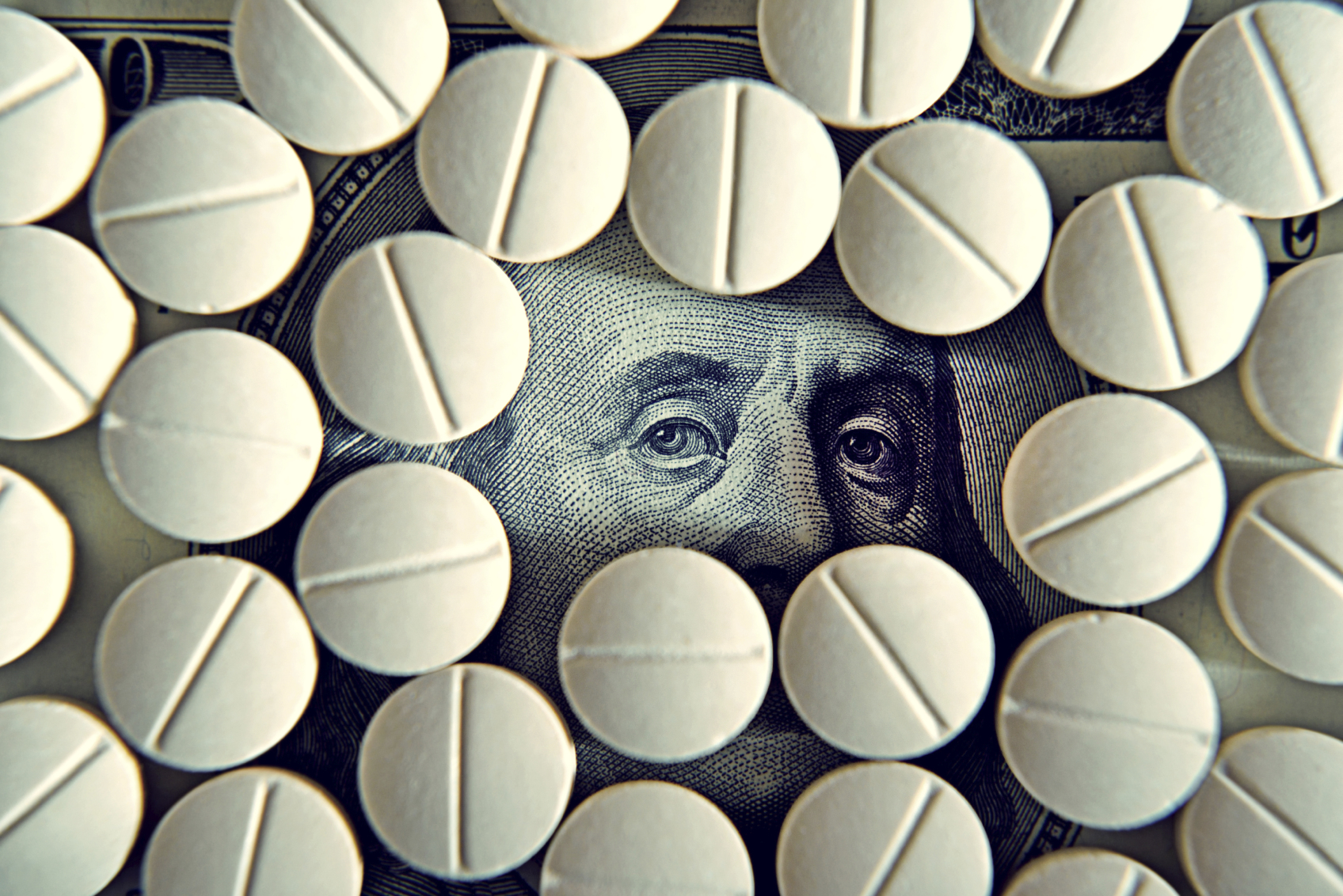 Loopholes which allow companies to exploit generic drug prices are being closed down in the UK - but the US may have to rely on peer pressure for the meantime.
The trade in marketing specialised off-patent medicines has been rich pickings for unscrupulous pharma companies in recent years on both sides of the Atlantic.
Recent developments in the US and the UK suggest that these legal but unethical practices need public and peer disapproval as much as new legislation and market adjustments to stamp them out.
In the UK, Pfizer has been fined a record £84.2 million by a UK competition watchdog for its part in a 2,600% price increase on a generic epilepsy drug.
This row coincides with renewed battles in the US market over alleged price gouging, highlighting the similarities and differences between the two markets.
Late last week, Marathon Pharmaceuticals gained FDA approval for its product Emflaza, and set the price at $89,000. This provoked an immediate outcry, as the drug is generically available – but unlike the UK, the US government has few means of controlling prices of either branded or generic drugs.
The UK is now finalising new additional legislation to close pricing loopholes, including those which Pfizer and Flynn are said to have exploited.
The Health Service Medical Supplies (Costs) Bill is now set for its third reading in the House of Lords, which means it should become law within months.
The new legislation and the CMA probe were both sparked in June last year by an investigation by The Times newspaper into UK price gouging. It found the price of 32 drugs had risen by more than 1,000% in the past five years.
By October, secretary of state for health Jeremy Hunt was talking tough on price exploitation in generic drugs.
[caption id="attachment_19147" align="alignnone" width="320"]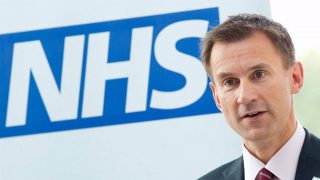 Jeremy Hunt: loophole exploiting tactics to be shut down[/caption]
Speaking in a parliamentary debate on the new legislation, he said some companies were exploiting monopolies in generic drugs.
"There are companies that appear to have made it their business model to purchase off-patent medicines, for which there are no competitor products."
The UK government's Competition and Markets Authority (CMA) then ruled in December that Pfizer had broken competition rules by working with Flynn Pharma to increase the price of phenytoin sodium capsules after "de-branding" the drug.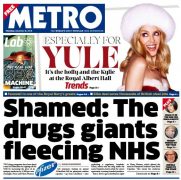 Pfizer's fine hit the UK headlines
In September 2012, Pfizer sold the UK distribution rights to the drug (formerly branded as Epanutin) to Flynn Pharma, which then de-branded the drug – taking it into a category which is not subject to price controls.
It then raised the price from £2.83 to £67.50 – a move which the watchdog says both Pfizer and Flynn controlled to exploit the market.
The CMA's chief investigator Philip Marsden said the companies had "deliberately exploited" the debranding mechanism to raise the drug's price, a ruling which both companies are now contesting.
Pfizer fights back
The record fine hit the UK headlines in December, causing opprobrium to be heaped on Pfizer, but now the company's legal appeal has rejected all the charges.
Flynn was charged a more modest £5.2 million, and has filed its own separate appeal.
Both companies asked for the decision to be annulled and the fines to be set aside, or at least reduced. Pfizer's  lawyers have also called for the CMA to pay its costs for the appeal.
Pfizer has nevertheless followed CMA directions to reduce the price at which it supplies the drug to Flynn Pharma, setting it at the lowest price suggested by the regulator.
Pfizer said in a statement: "As previously stated, Pfizer disagrees with the CMA's Decision and has appealed all aspects of it.  This appeal is important for Pfizer, and the industry as a whole, because it raises important policy questions about the roles that the Department of Health and the CMA play in the pricing of medicines."
Both companies have challenged the CMA conclusion that they were "dominant" players in the market for the drug, Pfizer saying its definition of the market "flies in the face of" available evidence.
It also claims that Flynn's price was less than what the NHS paid for a comparable version of the drug from another company.
But the regulator nevertheless claims the prices that Flynn paid Pfizer were "significantly higher" than those Pfizer had been able to charge the NHS.
While Pfizer could well prevail on some of these legal points, it can't win a moral victory when a cash-strapped NHS has to foot unjustified price increases on generic medicines.
No more dubious arrangements
Pfizer's misadventure should be a lesson for other UK pharma companies, who would do well to steer clear of similar dubious arrangements with generics companies.
The industry can then focus on promoting its core work, which is the R&D intensive work to discover new medicines.
This is particularly important as Brexit looms, with trade body the ABPI trying to secure a favourable regulatory and commercial environment for the sector outside the European Union.
Is PhRMA putting its house in order?
The tight control the UK government is exercising over prices is in huge contrast with the US, where the federal government is currently barred from negotiating on prices of medicines.
President Trump has of course made some dramatic promises to drive US medicines prices down, accusing the US industry of getting away with murder.
However Trump's style of 'shooting from the hip' policy making has led him to make a number of contradictory statements, one moment insisting he wouldn't allow Medicare to control prices, only to later claim that he would.
Even if he decides he wants to create new legislation to do this, he is likely to come up against resistance in a very pharma-friendly Republican dominated Congress.
It is surely dawning on US pharma that it can't trust Trump to set a clear agenda, and that it must regulate its own conduct more closely.
[caption id="attachment_24890" align="alignnone" width="161"]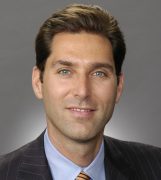 PhRMA's Steve Ubl - may be forced to expel Marathon to save industry reputation[/caption]
As of yesterday, it looks like US trade association PhRMA may finally be poised to put its own house in order.
Marathon is a PhRMA member, but now the trade organisation has criticised the company's actions, and has hinted it could strip it of membership.
The company conducted clinical trials on the generic steroid deflazacort and gained a licence to treat Duchenne muscular dystrophy. Granted seven years of market exclusivity under orphan drug legislation, Marathon then plucked the incredible price of $89,000 out of the air.
While this is a more sophisticated abuse of regulation and markets, the game might finally be up for such breathtaking exploitation, even if no new legislation is imminent.
Distancing itself from the opportunistic profiteering of companies like Marathon will be a positive step for the mainstream industry – which then must address the more thorny problem of its own reliance on annual US price rises and ever-higher launch prices.
The industry is of course right to point to other players adding cost to US medicines prices – most notably pharmacy benefit managers – but its leaders know it must also find a new more sustainable business model.