What does your pharma brand mean to patients?
Views & Analysis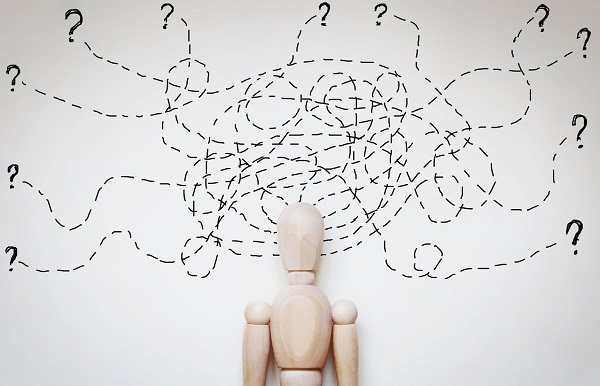 In a crowded marketplace, pharma companies can differentiate themselves and win support if they take actions that patients find informative and useful in managing their conditions, says Richard Meyer.
During the course of our research last summer, we had the opportunity to talk with patients and caregivers about the branding aspect of their prescription drugs. While branding is considered an important part of the marketing mix when it comes to launching a product, most patients don't feel an affinity to prescription drug brands. When we probed them about this, we found that most pharma companies are not living up to the full brand promise.
Anyone with a business degree knows about the importance of branding. We are taught that the brand is extremely important in marketing products to consumers, but with pharma is this relationship different? The answer is yes, and no.
According to the Centers for Disease Control and Prevention (CDC) the percentage of people using at least one prescription drug in the past 30 days was 48.9% (2011-2014). More than half of us now regularly take a prescription medication – four, on average – according to a nationally-representative Consumer Reports survey of 1,947 adults. In other words, we depend on prescription drugs to help us maintain a good quality of life. However, too many patients see their prescriptions as just a pill, capsule or injection to help them lead the life they want.  Pharma companies can, and must, improve this behaviour.
Now, I'm not naïve enough to believe that someone will wear a tee shirt emblazoned with the brand of their favourite prescription medication, but pharma brands have to do a better job of providing value beyond the brand touchpoint at the pharmacy. What is that value equation though?
To understand the value equation, you have to take an empathetic view of your product from initial diagnosis through to treatment. If you do an internet search for any health condition you're likely to see millions of hits, with good and bad information. Patients often spend hours online trying to get the information they need because seldom is there one website that answers all their questions.
The bounce rate, time on site and pages viewed on most pharma product websites tend to be really poor. Why is that? No, it's not a trust issue, it's the fact that most pharma companies still don't understand the benefit of updated content marketing. There seems to be a 'our website is done, let's do more TV' mentality within pharma. This is a huge wasted opportunity.
A pharma website should not be a static online brochure. It should be a conference room where people can share information and ask questions about what to expect. The biggest complaint I hear from patients is that pharma websites spend too much time trying to sell, rather than helping them understand their health conditions. While there are legal and regulatory concerns to consider, it can be done. I proved this when I worked at Lilly and launched an online community for the antidepressant Sarafem.
The other way for pharma brands to become more relevant is to be the 'go-to' website when their medication or the health condition in which they compete are in the news. While many people get their news from social media, there is also huge concern about the misinformation of posts on social media. Pharma companies have a number of thought leaders at their disposal and they should be asking them to write content. Information from a leading health care professional establishes the credibility of the brand, product and website immediately.
Then there are the customer relationship management efforts. A patient starting a new therapy for Genentech's multiple sclerosis (MS) drug Ocrevus recently received a 'welcome' booklet via FedEx. She didn't understand why the company would waste so much money on a booklet that didn't provide a lot of patient benefits. She went on to tell me that "it didn't answer any questions about living with MS".  Wouldn't it have been better to bring people together on the company's website to share their experiences about living with MS and treatment?
The pharma market is crowded, with a lot of companies competing for a slice of each therapy class.  This is why pharma companies need to differentiate their efforts with better branding initiatives, from the patient's point of view. A brand is nothing unless a patient feels it adds value to them that goes beyond the pill.
About the author:
Richard Meyer has over 20 years of marketing experience in consumer packaged goods and healthcare. He has worked for companies like Eli Lilly and Medtronic, and recently sold his digital healthcare consulting business to take a position as chief strategy officer.
He works with healthcare clients to develop DTC and HCP marketing initiatives. He leads research for clients and identifies actionable strategies to improve marketing. He has an MBA from the New York Institute of Technology.
Visit Richard's blog here.
Read more from Richard Meyer: