Overcoming the challenges of developing vaccines in an accelerated timeframe
Views & Analysis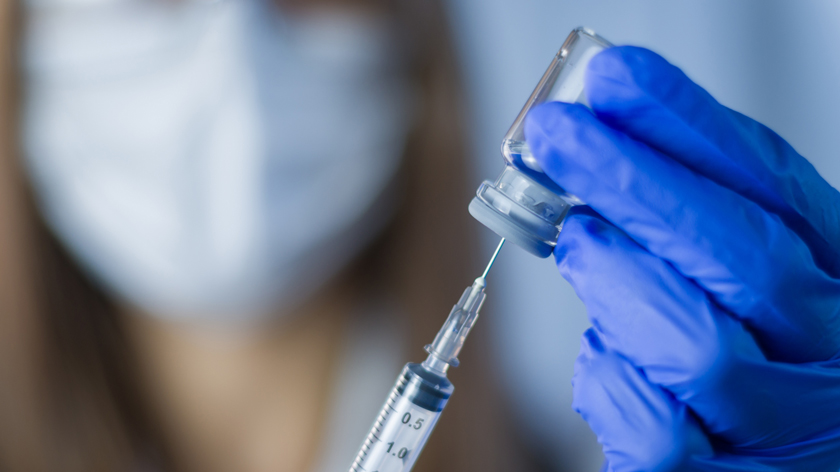 The COVID-19 pandemic stopped the world in its tracks. It provided a range of new challenges for industry stakeholders, including governments, public health bodies, and regulatory agencies - to name a few. In addition, it offered the opportunity for new solutions and approaches to many of today's healthcare challenges.
The world responded to the crisis at unprecedented speed, as leaders and experts focused on different ways to operate and succeed within the constraints of a new dynamic. One standout success we have all benefitted from is vaccine development, with notable vaccines from Pfizer/BioNTech, AstraZeneca, and Moderna.
As the world stopped, researchers and stakeholders from across the industry turned their attention to tackling the SARS-CoV-2 virus. But despite this focus, new challenges were ubiquitous. COVID-19 set new expectations for how quickly R&D can move; the Coalition for Epidemic Preparedness Innovations (CEPI) has since established a 100 Days Mission for responding to the next Disease X, but what needs to happen for this to become a reality?
New hurdles from COVID-19 vaccine development
Moving at lightning speed meant the scope and timelines of COVID-19 clinical studies were compressed, necessitating stringent quality levels and relying on valued expertise. Without sacrificing on the robust science of R&D, teams were able to accelerate overall development schedules by removing lags in clinical trial phase timelines.
Conversely, there are challenges associated with this fast-tracked approach. Parallel-running clinical development phases can mean rapid influxes of data alongside complex supply logistics and sample collection, which all need to be managed effectively to keep trials running smoothly. Trials testing SARS-CoV-2 vaccines saw high enrollment, which reduced the time between each clinical trial phase. However, trial recruitment continues to be a limiting factor.
Importantly, under these short development timelines there are steep training curves, with limited ability to "learn on the job'" and course correct, as is often seen across R&D. Engaging with expert stakeholders from the inception of the vaccine discovery process and throughout clinical trial phases can enable sponsors to optimise their investment and stay ahead of competitors. For example, experts can advise on how best to manage logistics or how to ensure that assay endpoints selected will determine preclinical efficacy, but also align with the clinical endpoints during phase I and beyond. These aspects will help sponsors to ensure programmes are streamlined for success.
External partners can offer support
If an organisation is looking to expedite their progress in the vaccine space, a best practice approach will include targeted support. Early engagement with a specialised partner can be critical: the partner will have resources and ready-to-go solutions to act as an extension of a sponsor's laboratories, keeping pace with quick timelines without compromise. This enables sponsors to look ahead to the upcoming milestones and plan accordingly; pitfalls can make or break a vaccine development programme.
A clinical development partner must understand the regulatory requirements, and the uniqueness of the vaccine candidate and the infectious disease target to harness efficiencies. Responsibilities can be shared with a clinical development partner and can include a plethora of key R&D services, covering assay libraries, decentralised trial services, and central lab support.
Sponsors can take advantage of a development partner's in-house qualified or validated assay, which can rapidly test and release the sponsor's clinical study results. Using in-house assay catalogues saves on development and validation time and can help accelerate a vaccine programme. For example, several SARS-CoV-2 ELISA assays were qualified and validated in-house to support multiple COVID-19 vaccine programmes from sponsors, allowing release of clinical studies based on aggressive timelines.
These measures can all help expedite vaccine development and subsequently bring regulatory reviews forward, which, crucially, places vaccines into the hands of those that need them.
Risk mitigation through immunogenicity assays studies
The development of SARS-CoV-2 vaccines pushed efforts to generate an array of standardised assays that could be used to rapidly measure vaccine efficacy and immunogenicity endpoints across a variety of candidates. In fact, an established contract research organisation (CRO) will play an active role in setting immunogenicity assay standards that are used globally. For example, Nexelis, a Q2 Solutions company, has partnered with the World Health Organization and other global organizations to provide insight and expertise for best-in-class-methods that can help increase the probability of study success.
Following the initial safety assessment, the next step is to measure the level of humoral and cellular response induced by the candidate vaccine. A principal concern during the vaccine development process is the potential for triggering an auto-immune response (cytokine storm), which can hamper the development of a new vaccine candidate. To mitigate the risk and move to the next clinical phase, the broader immunogenicity of a vaccine can be established by building a portfolio of assays around the humoral and cellular response, confirming immune signalling pathways engaged through vaccination.
High quality assays can enable reproducible results
During the COVID-19 pandemic, multiple research groups and organisations were working in parallel to develop an effective vaccine. One facet that made this possible was the readiness and openness of stakeholders to share information, particularly around assays, so that effectiveness against the SARS-CoV-2 virus (and its variants) could easily be measured.
CROs have been working to create efficacy assay libraries with the aim of accelerating vaccine development for common infectious diseases, such as tuberculosis and Ebola. Libraries cover a broad range of potential infectious diseases and can support timely access to optimised assays for clinical trials.
Sponsors can build on decades of learnings and experience in the vaccine field and previous assay work in other disease areas to help support clinical development programmes to proceed quickly. Set-ups where there is direct access to those involved in assay development keeps the focus on pushing the optimisation of an assay, ensuring best method technology and adoption of innovative practices.
Key pillars of success
Effective R&D has common elements, which many of the organisations and groups that achieve success possess. At the heart of these advances, we can often see collaboration as a cornerstone of vaccine development, whether that's with a CRO, non-governmental organization, third party, or through an established alliance. Well-connected sponsors can deliver advances that leapfrog their competitors, leveraging the skills of their partners, as well as solutions that offer versatility and adaptability to respond swiftly to requests.
Through focusing on the right solutions with the right partner, sponsors can lean on their clinical development counterparts through every phase of development, working with experts that understand the vaccine designs and associated mechanism of action. When coupled with transparency, the agility of a CRO, and when grounded in science, a vaccine can quickly demonstrate its global potential in tackling public health challenges. Ultimately, this can support the goal of helping patients through effective therapies.
About the author

Steven-Phay Tran, MSc, has worked in the field of vaccine development for more than 22 years, which includes 10 years with GSK Vaccines. During this tenure, Steven concentrated on research and development in the field of immunology assay development and validation. Steven is now the head of research & development platform for Nexelis, a Q2 Solutions company. His areas of focus and leadership include fit-for-purpose assay development and validation for vaccines. His role is to support sponsors' prophylactic vaccine development, offering both technical and scientific consultation for various infectious disease targets. Steven earned his Master of Science degree from University of Montreal for Immunology and Virology.