Nine for 2021: The COVID-19 legacy
Views & Analysis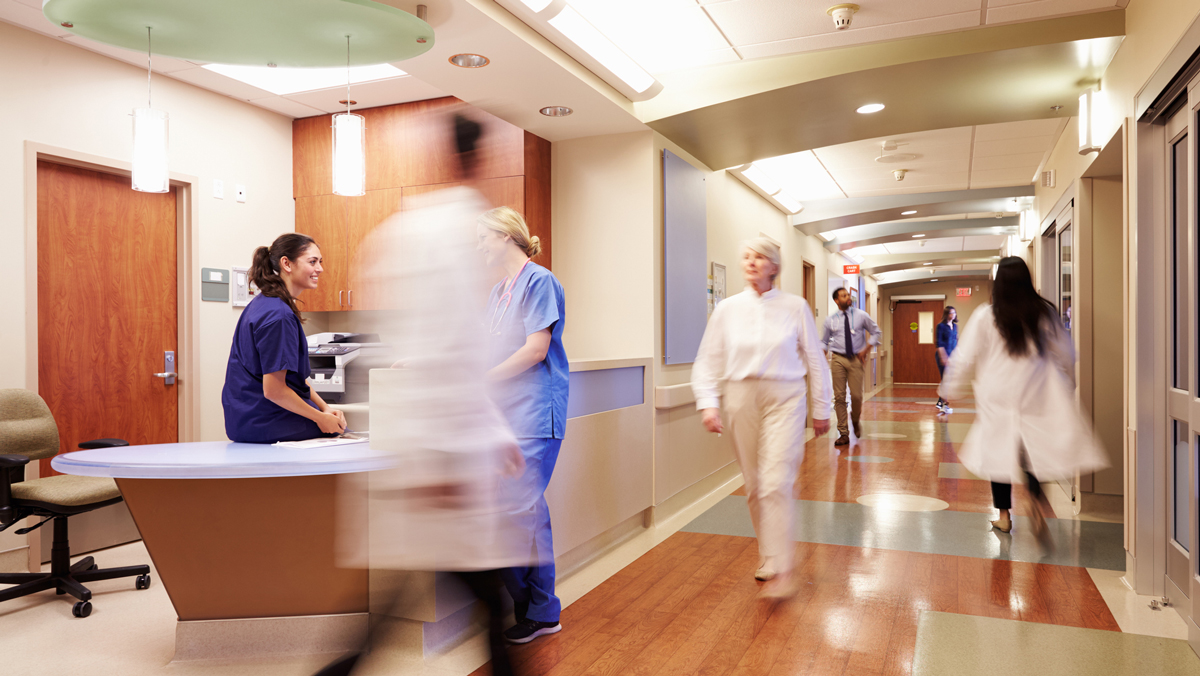 In the first of a two part series, IQVIA's Sarah Rickwood covers nine key trends and events that will affect the global healthcare and pharmaceutical industries in 2021.
One bright spot in an otherwise dreadful year: the pharmaceutical industry has discovered it can do things it never dreamed possible. Anyone who proposed that a novel, deadly virus would spread, with a vaccine developed demonstrating 95% efficacy, and approved for patients in less than a year would have been scoffed at.
If they had also predicted that the second person to receive the vaccine out of trial would be a gentleman named William Shakespeare, they would certainly have been dismissed as a fantasist. Yet these things have happened. The pharmaceutical industry has been through extraordinary times, and responded magnificently.
2021 will of course be a year of aftermath as the world resolves the COVID-19 infection crisis. It will also be a year of challenge, because the healthcare system crisis and the economic crisis triggered by the COVID-19 infection crisis will last longer than the infection crisis which caused them. It will also be a year of opportunity: trends which existed pre-COVID-19 have been accelerated by the changes wrought by the pandemic, and events and trends unaffected by COVID-19 will come to fruition in 2021.
"This may mean a change in patient journeys to pharmacotherapy becoming longer and more complex, but also occurring in different settings"
With the roll out of vaccination across population tiers, starting with the most vulnerable, there will be a progressive reduction in social distancing and pandemic imposed restrictions, but since vaccination will necessarily take time and different countries will move at different rates, it is unrealistic to expect that the restrictions of 2020 will rapidly disappear.
The crises that the pandemic has triggered will also become much more apparent in 2021 as the infection crisis recedes. These are the crisis of healthcare system capacity and non COVID-19 patient backlog, and the economic crisis, still largely to come in impact, which will constrain healthcare spend, both public and private, across countries and have knock-on impacts for medicines spend. These crises will provide the backdrop to both 2021 and the years beyond, and the nine trends that we will discuss must, of course, be viewed in their context, but we will focus on trends of opportunity and positive change for healthcare and the pharmaceutical industry.
Healthcare systems reconfigure
Around the world, the infection crisis put healthcare systems into shock. The prospect of overwhelming hospital ICU capacity was the primary driver of lockdowns, as governments sought to "flatten the curve" and manage infections. Certain countries were also forced to respond by building new capacity-dedicated facilities for severe COVID-19 patients, like the largely unused "Nightingale" hospitals in the UK.
All countries also created capacity within the existing hospital provision by cancelling elective surgeries and non-urgent hospital treatment. Where treatment continued, such as in cancer cases, it was where possible, shifted to a homecare setting, creating a rapid and substantial shift of care from hospital and into primary care and homecare. Primary care itself saw significant reconfiguration- for many patients, routine consultations became virtual- although not necessarily all digital or telemedicine as might be conceived by innovators.
Healthcare systems ended 2020 in a very different place to where they were in 2019, with hospital capacity (and hospital finances) challenges. These changes are likely to reduce only slowly in the Vaccine+ environment, and will not be entirely reversed.
For pharmaceutical companies there are a number of implications. As face to face visits with healthcare professionals declined, so did new diagnoses and new treatment starts, and also evaluations of current patients and switching of treatments. This has built a backlog of non COVID-19 patients in the system, patients who have either not seen treatment, or whose treatment has been delayed or sub-optimal. It varies by country and by therapy area, but is pervasively present, and its consequences play out both now and long into the future. In the near term, launch products, which rely for establishment on new and switch patient opportunities, have, with a few notable exceptions, had a dreadful year.
In the long term, the health impact of delayed or absent treatment for patients could play out as more severe or advanced disease presentation, higher co-morbidities and even earlier deaths. It will take a decade to fully evaluate the true impact.
For pharmaceutical companies, this may mean a change in patient journeys to pharmacotherapy becoming longer and more complex, but also occurring in different settings. Products which allowed patients to self-administer had a differential advantage which was quite variable before- in some cases it was an obvious advantage, in others the institutional inertia which promoted administration in facilities was slow to change. Now, the playing field is very clearly slanted toward self-administration as a consistently attractive advantage, with oral treatments (such as the oral migraine agents) clear winners.
Expect to see self-administration and oral presentations become a bigger factor in health technology assessment in the future.
The non COVID-19 patient backlog
The non COVID-19 patient backlog which has built across conditions and countries is something addressed in another in-depth article for pharmaphorum.
Throughout 2020, IQVIA data, both secondary and primary research pointed to often substantial share of non-COVID-19 patients receiving no, or suboptimal treatment. An IQVIA survey to Neurology, Cardiology, Rheumatology, Dermatology and Ophthalmologists in June 2020 across the lead five European countries showed an average of 30% of patients either "no shows" or still waiting for treatment that was delayed. IQVIA's survey of oncologists and haematologists in the top 5 European countries on their experience of treating their cancer patients before and during the pandemic showed specialists reported their patient caseload fell to 41 patients a week (from 77/week pre-pandemic) at the height of the first wave of the pandemic. The June period, which coincided with lows of infection numbers in these countries, was little improved, at 50 patients/week, and as countries faced the second wave of infection in October, the number of patients reported seen per week had fallen back again, to 45.
"The real impact on submissions and approvals will be in 2021 and beyond, when the pandemic's true impact on clinical trials becomes apparent"
In 2021, and beyond, addressing the patient backlog (and the consequences of failing to do so) will be an increasingly prominent healthcare topic, as the health impact for untreated, disengaged and sub-optimally treated patients becomes apparent. This will become especially acute with the COVID-19 vaccination roll-out, as this will engage health systems in a vaccination roll-out of unprecedented scale, whilst progressively removing the obstacles to re-engaging with care. We expect there will be a need for public information campaigns to encourage people to come forward for diagnosis and treatment of non-acute conditions which may simply have been tolerated during the pandemic.
The focus is likely to be on people who may have chronic, primary care treatable conditions, such as hypertension, dyslipidaemia, or early type II diabetes. There are also clear concerns, and some hard evidence, that mental health conditions have risen in number and existing conditions been exacerbated during the lockdown, most worryingly, among the healthcare professionals who are so vital to post-pandemic recovery.
In 2021, the pharmaceutical industry must play its role in supporting post-pandemic healthcare system recovery, creating specific plans against this issue, tailored to country and therapy area.
The post pandemic launch
A key commercial concern in the early days of the pandemic was the impact that it might have on innovative launch. Bringing the newest pharmacotherapies to market could be affected at multiple  levels – the approvals of new products by regulators, the availability of products in the commercial supply chain, access to new medicines evaluated and granted by payers, and then finally, the uptake and use of the product to its full potential.
New product approvals do not seem to have been adversely affected by the pandemic – as at the time of writing, the FDA has approved 48 novel drugs in 2020, matching the 48 medicines defined in the same way in 2019. The latest 2020 approval was Orladeyo for hereditary angioedema on 4 December, so there is potential for 2020's approvals to exceed those of 2019. The EMA's new medicines evaluation process seems similarly unaffected in 2020. This is encouraging but not unexpected; products approved in 2020 completed their trials and submitted their marketing authorisation applications prior to the pandemic. The real impact on submissions and approvals will be in 2021 and beyond, when the pandemic's true impact on clinical trials becomes apparent.
Actual availability of approved medicines, as measured by IQVIA's MIDAS data, is similarly unaffected in the US. In Europe the picture is more mixed- despite the single source of approvals from the EMA (including for the UK as 2020 is a transitional year). Actual availability of new medicines varies by country and falls below historical averages to August in Spain, and to a lesser extent the UK.
In Europe, health technology assessment (HTA) and payers granting access to products pose an additional barrier to launch uptake – so far IQVIA analysis of HTA concludes that whilst the pandemic had some impact on the volume of HTA activity, it has not yet changed the proportion of assessments that are positive or negative.
Ultimately, the real question is whether pandemic and post pandemic launches will fulfil their clinical and commercial potential. Global data on 2020 launch sales so far shows a challenging picture: a small number of launches have done well, solely because of their US sales. These strong launches include three with MIDAS sales of over $100m to August 2020, Ubrelvy and Nurtec, oral migraine agents both launched in February 2020 so prior to the first infection wave in the US, and Tepezza, the first and only approved treatment for the serious and rare condition, Thyroid Eye Disease (TED). The only other launch with significant global sales (again, from US sales) is a triple negative breast cancer treatment, Trodelvy. This and the remainder of the top 10 products by sales to August 2020 have made an average of $15m in global sales, as opposed to $33m for products of the same ranking in 2019.
2021 will therefore be a crunch year for post pandemic launch potential – focus will be on whether 2020 launches can accelerate sales and reach their expected pre-pandemic potential, and whether 2021 launches will experience the same challenges as those in 2020, given the environment will not be "pre pandemic" normal.
Price and value battleground
One key factor affecting innovative launch performance in 2021 will be the economic environment and healthcare system funding. Country GDPs fell an unprecedented amount in 2020, and whilst bounce back is inevitable in 2021 as lockdowns ease, the sums spent on managing the pandemic are huge, and economies are being re-shaped with unemployment sharply on the rise.
Healthcare and pharmaceutical industries generally weather economic downturns well, but there are features of this downturn which suggest particular challenge. The first is the combination of economic challenge with direct healthcare system challenge- stretched resources and the backlog of non COVID-19 patients. The second is the significantly reduced ability of healthcare systems to realise savings from existing pharmaceutical products going off patent. In 2009, $183m of global market value was due to go off patent in the next five years, in 2019, it was $200m. Similar gross figures, but the 2009 figure accounted for 30% of global market value, and 89% of the patent loss was small molecules. In 2019, the share of the market about to lose exclusivity has dropped to 19%, of which 44% is biologics.
From 2021 onwards, healthcare systems are going to be under considerably enhanced pressure to realise greater savings from biosimilars than ever before. Even if they do, however, their savings will be lower. They will need to control medicines spend elsewhere, and that means raising the bar for market access for innovation. We have already seen that the small number of pharmaceutical launches that did well in 2020 did so in the US market and represented either greater convenience and patient self-administration, or because they were unequivocally major steps forward for high unmet need patients.
Is it likely that in the price and value battleground, the distinction between winners and losers becomes much sharper in 2021, with evidence of clear, distinctive benefit more important than ever before. It is also possible that 2021 will see Europe start to fall back as the second market block for early launch return for innovative products, after the US.
Although separate to COVID-19, the UK's departure from the EU takes it out of the EMA approval regime to become a clearly separate entity to the EU block. The market access lever is more heavily applied in Europe than the US. China and Japan, on the other hand, have come through the pandemic less heavily affected, and China is now approving innovative agents at historically unprecedented levels. Whilst the US will remain paramount for innovative launch, the East is on the rise.
Home healthcare and digital patients
While the technologies (and indeed the logic for) more home healthcare delivery and greater digital engagement existing prior to the pandemic, adoption has most certainly been accelerated vastly by it. 2021 will be the year where we understand where the new equilibrium will establish.
For example, in the US, weekly telehealth medical claims were up +800%, pre-pandemic vs Nov 2020, and building on its Mar 2020 capacity-increasing responses to COVID-19, in November the US CMS introduced the "Acute Hospital Care at Home" programme. However, on the other hand, some US private insurers have begun to roll back exemptions from out-of-pocket costs for non-COVID-19 related telehealth in response to high demand.
Self-administration & novel dosing regimes which free patient from clinic visits were definitely in the news in 2020. Merck, Sharpe and Dohme gained approval to halve its cancer immunotherapy (Keytruda) regimen to once per six weeks, reducing clinical visits by half with novel dosing, for example. Again, 2020 may have represented an acceleration of a pre-pandemic trend; IQVIA MIDAS data suggests spending CAGR 2015-20 for therapies suitable for self-administration was 13%, vs 7% for therapies which require hospital administration.
It's not, of course, just self-administered pharmaceuticals which enable home healthcare – digital technologies enable home healthcare by allowing diagnosis, monitoring and patient engagement to happen at home. For example, UCB-Medisafe's epilepsy portfolio digital companion will support patient engagement, and another US innovation, FDA approved platform including biosensor wearables and AI analytics powers Biofourmis' Hospital@Home platform which has been rolled out nationally to help facilitate CMS' "Acute Hospital Care at Home" program.
In the second article of "nine for 2021" we will look at the issues in 2021 which will directly impact pharma, including the permanent changes in pharma's customer engagement model, the implications of a geographic re-balancing towards the East, CNS as the new value growth area for the 2020s, and the new biologics environment as biosimilars accelerate.
About the author

Sarah Rickwood has 26 years' experience as a consultant to the pharmaceutical industry, having worked in Accenture's pharmaceutical strategy practice prior to joining IQVIA. She has wide experience of international pharmaceutical industry issues, having worked for most of the world's leading pharmaceutical companies on issues in the US, Europe, Japan and leading emerging markets, and is now vice president, European thought leadership at IQVIA, a team she has run for eight years.