Jan van de Winkel: Building Europe's biotech powerhouse at Genmab
Views & Analysis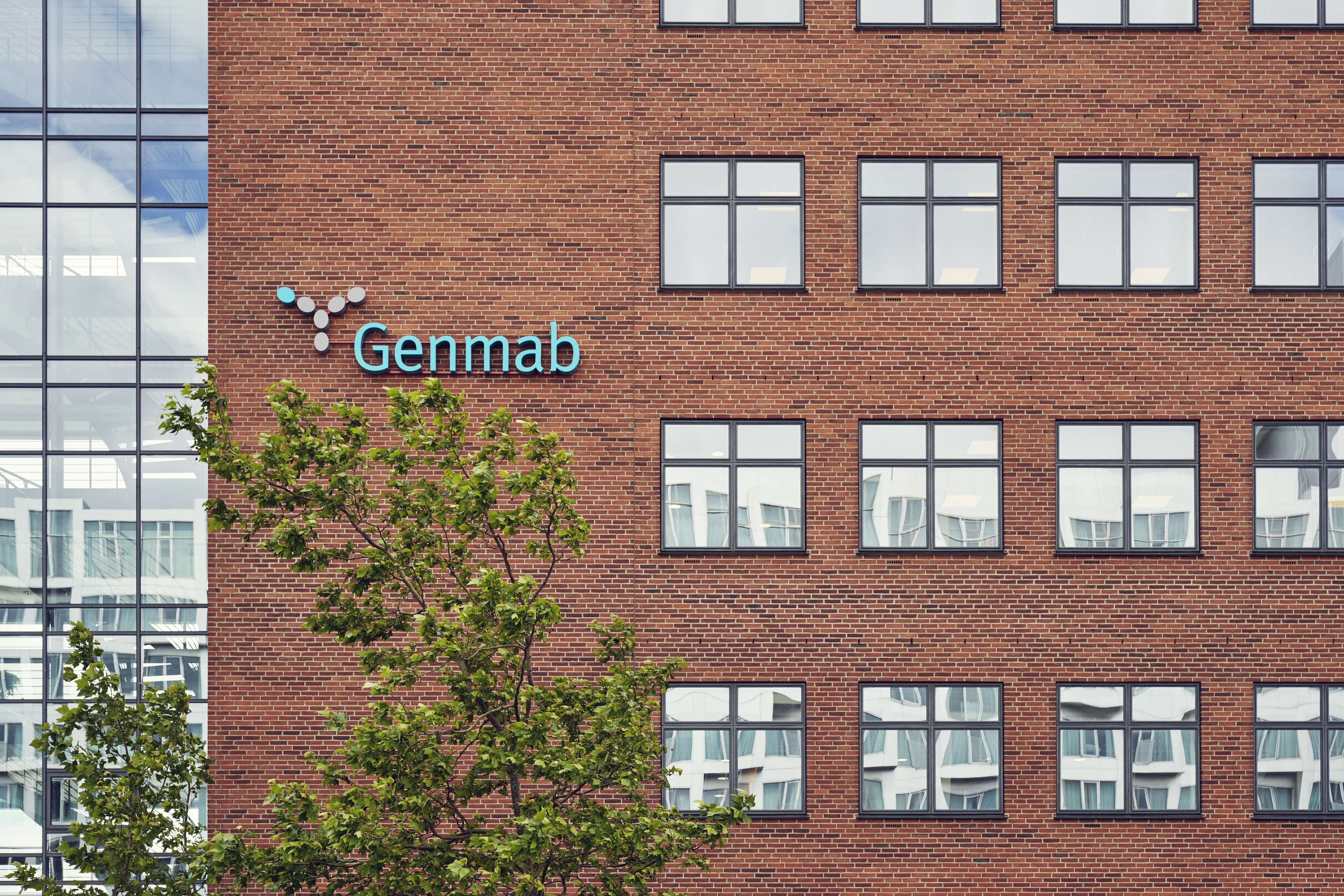 Jan van de Winkel has overseen one of biotech's big success stories since he took over Genmab's CEO in 2010. He spoke to pharmaphorum's news editor Richard Staines to outline his plans to create a European biotech powerhouse. 
The last ten years has seen Denmark's Genmab become one of biotech's big success stories.
Under the leadership of CEO Jan van de Winkel it has gone from financially precarious position following the stock market crash in the late noughties, to the darling of the Nasdaq with a US IPO of more than $500 million in 2019.
As the world ponders what is on the other side of the pandemic, van de Winkel is pleased to report that things are much better at Genmab than they were at the end of the last crisis.
Genmab's success has been founded on Darzalex (daratumumab), the blockbuster multiple myeloma drug that it developed in partnership with Johnson & Johnson's Janssen unit.
Royalties from Darzalex generated revenues of just over 4.4 billion Danish kroner (around $696 million) last year alone, accounting for a substantial chuck of revenues totalling 10,111 DKK ($1.6 billion).
"It would be so good for Europe to have an independent biotech company"
While the Darzalex revenues are due to fall this year because of Janssen's interpretation of the agreement between the two companies, there are also other revenue streams.
Genmab last year received nearly 4.4 billion DKK ($672 million) from AbbVie after the companies struck an R&D deal to research epcoritamab, a bispecific antibody targeting CD3 and CD20 that the biotech developed in-house.
In the future Genmab also looks set to receive royalties from Kesimpta (ofatumumab), a drug originally developed with GlaxoSmithKline to treat leukaemia that has since been repurposed as a multiple sclerosis drug by Novartis.
It's also set for a slice of income from Tepezza (teprotumumab), a drug it developed with Horizon that was launched last year to treat active thyroid disease and generated 298 million DKK ($47m) in 2020.
With other drugs in the pipeline too, van de Winkel said the company aims to continue to break new ground with next-generation antibody-based therapies.
He notes that it already has 21 partnerships with pharma companies and will aim to keep more product rights than it did in the past.
When Genmab signed a deal with Janssen for royalties of around 12-20% of sales, it did not have the clout to ask for a larger share.
But now the company is profitable and on a sound financial footing there is much more room for negotiation, van de Winkel said.
Genmab has its roots in a company called Medarex, which was one of the first to develop fully human antibodies in transgenic animals in the late nineties.
It was originally a US biotech, where van der Winkel had been European scientific director, but was bought by a group of Danish investors to create Genmab with its headquarters in Copenhagen.
But by the end of the noughties the company had significant baggage that van de Winkel thought needed to be addressed for it to progress.
The company managed to reduce overheads thanks to a decision early in van de Winkel's stewardship to outsource manufacturing and sell off its production facility.
He also had to renegotiate a contract with GSK relating to ofatumumab – branded at that time as Arzerra.
This gave Genmab an upfront payment and reduce overheads, although this also meant reduced royalties further down the line.
This shrewd financial stewardship has given more leeway when it comes to negotiate with other companies and set up partnerships as the company can wait for the right deal to come along.
"I am going to hold on to product rights, minimum 50%," van de Winkel said, adding that he plans to increase the number of partnerships in the coming years and focus on potentially profitable niche markets.
The company has four proprietary platforms that are working on a range of different antibodies – but the overriding principle for van de Winkel is that only the strongest contenders are selected for further development.
Drugs selected for clinical trials must show enough potential to be significant improvements over standard care, according to van de Winkel's philosophy.
"We only work on the molecules that are leapfrog molecules, we only take those into the clinic," he said.
Genmab has four technology platforms to draw from, with the most established being bispecific antibodies which target two receptors at once.
The remaining three platforms are based on antibodies that are arranged six together into a snowflake configuration: its Hexabody antibodies have enhanced potency and other benefits, while DuoHexaBody have dual targeting capabilities.
Genmab's HexElect antibodies are based on co-dependent antibodies with dual targeting plus enhanced potency and selectivity.
There's potential for combination drugs, paving the way for less toxic chemotherapy-free cancer drugs.
Genmab's drugs could also work in tandem with cancer cell therapies, according to van de Winkel.
"Cellular therapy is predicted to work better when combined with antibodies," he added.
In good shape
Van de Winkel acknowledges the huge challenges that the company has faced over the last year – the interview is over zoom because of COVID-19 regulations.
But he says that despite this Genmab is in the best shape it has ever been.
"We are in a crisis. It's different as we are well capitalised we have no debts we can afford to run our business despite the pandemic."
Safety of staff has been his number one priority and concedes that some of the company's research has been impacted.
Clinical trials are slower to run and complete because hospitals are busy with COVID-19 cases.
But he is also inspired by the rapid response and progress made by the life sciences and pharma to combat the pandemic.
"It has brought a lot of good things working together and networking has led to unbelievable successes," he added, noting the rapid development of vaccines by companies such as Pfizer/BioNTech, Moderna and AstraZeneca/Oxford University.
He predicts that amid the tragedy and upheaval, things will change for the better, with more collaboration between companies, academia and regulators, with wider society feeling the benefits.
Role models
The companies that he most admires in life sciences are Genentech and Regeneron, two companies which have been responsible for some of the biggest biotech successes over the last couple of decades.
Praising Genentech's "development execution", he said the company is "fabulous at developing medicines, with a very informal leadership and academic atmosphere. I really admire them for what they have done."
Regeneron is active in the same areas as Genmab and is also "focused on strong science and data", according to van de Winkel.
Outside of life sciences, he looks to Apple and the way it has transformed lives peoples' lives with its technology, something that has also fed directly into clinical research.
While van de Winkel is fulsome with his praise of Genentech, he doesn't want to emulate its merger with Roche.
The main structural change on his mind is the opposite: a spin-out company involving non-cancer antibodies that could be used to treat chronic diseases.
It's an idea that is likely inspired by the Kesimpta saga, where Novartis exploited the drug's ability to target B-cells to treat multiple sclerosis instead of leukaemia after acquiring it from GSK a few years ago.
"Some of our drugs are well usable for other fields autoimmune diseases we could maybe spin out an arm of the company focused on another disease area," he said.
But the strategy is about keeping Genmab as a standalone entity rather than pursuing a big merger, he said.
"Our ambition is to build an innovation powerhouse on our own. We will build more value by ourselves building an iconic biotech."
This would also help to counter the imbalance of power in the life sciences world, which is still quite US-centric.
"It would be so good for Europe to have an independent (biotech) company."
He concluded: "But in the end it's up to our shareholders. I have to keep them convinced it's better to be independent."
About the author 

Richard Staines is the news editor for pharmaphorum and has been covering the pharma industry since 2010. His coverage has included stories about market access, the impact of the Greek financial crisis on the healthcare system and pharma pricing in the UK. Since joining pharmaphorum he has written stories on topics including regulation, mergers and acquisitions, and the latest clinical developments. Richard also contributes to pharmaphorum's digital magazine, DeepDive.