Healthcare must embrace the digital revolution
Views & Analysis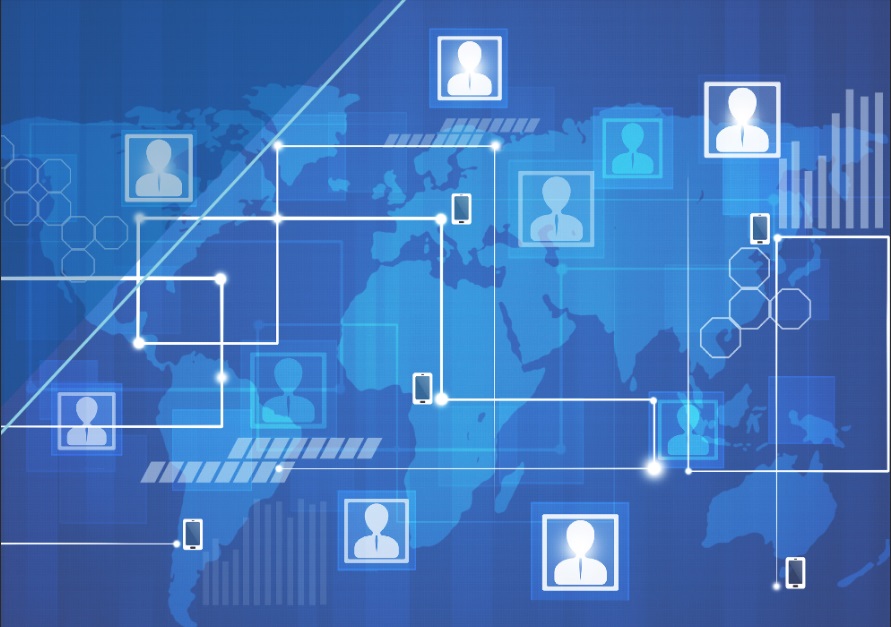 Integrating developments in advanced robotics, big data and 3D printing can help the health sector improve patient care and reduce costs.
The rise of new digital technologies always inspires a wave of excitement and numerous predictions from healthcare experts about revolutionary changes that should be expected. For example, the first real use of 3D printing happened in 1999 and, since then, it has been heralded as a cost-cutting saviour for producing specialist medical equipment. It has even been predicted to be the solution to the challenge of organ transplant shortages. Clearly, the healthcare industry has much to gain from embracing new technology.
Those in the healthcare supply chain acknowledge the importance of new technologies, like advanced robotics, big data and 3D printing, in improving outcomes. In fact, in a recent survey1, 83% of respondents from healthcare and pharma said that big data was the most disruptive technology in the industry today, while 44% named advanced robotics as important to supply chain functions and 35% pointed to 3D printing as a significant disruptor.
But how can this recognition of importance translate to the actual business of providing better quality healthcare around the world?
Visibility is everything
The 'holy grail' for any supply chain has always been total visibility. If we knew exactly what was happening at every stage, we would never suffer from shortages, delays or nasty surprises about our suppliers. In the healthcare sector, visibility is even more important as we must consider not only cost and efficiency, but also justify the end results.
Gaining visibility relies heavily on the ability to understand the ever-increasing volume of data held in healthcare systems. The majority is unstructured, comprised of doctors' notes, clinical reports, imaging reports, and so on. Therefore, big data analytics has a significant role to play in extracting value from existing information, which is often difficult to access and can lack consistency, being spread out across many different business silos.
Analysing this data can aid accurate diagnoses and the matching of treatments to ailments. Additionally, these enormous datasets can be used to identify patients at serious risk of a disease. This same technology can help to reduce costs by highlighting waste in the system.
Making patient care the number one priority
Advanced robotics is not a new concept in healthcare – the da Vinci Surgical System was approved by the FDA in 2000 as a surgical assistant and has since been used in thousands of operations. However, more recently, the 'service robot' – similar in appearance to R2D2 from the Star Wars films – has been having a positive impact on the healthcare sector. It can perform basic tasks, such as carrying laundry and delivering meals, freeing resources for providing high quality patient care. Considering this, the numbers of these robots is set to increase exponentially over the coming decades.
Advanced robotics is already making waves in the UK, with the announcement that the NHS would look to replace 250,000 jobs with artificial intelligence (AI) chatbots in the next 15 years, in an attempt to save £4.3 billion a year. The NHS is set to trial these AI chatbots in North London where 1.2 million people will be able to use the app as an alternative to calling the non-emergency telephone number 111.
Though 3D printing has been around for a while, significant numbers of supply chain professionals believe it is finally starting to have a real impact. In fact, it is seen as more important than advanced robotics because applications for it are almost endless.
This is becoming increasingly vital at a time when an ageing population is placing healthcare systems under strain. Unlike traditional medical innovations, which are expensive when they enter the market and reduce over time, 3D-printed products are immediately available at much more affordable prices.
The Economist has calculated that we are only six years away from being able to produce internal organs, such as kidneys, with 3D printing technology. This life-saving application certainly justifies the belief that it has a key part to play in improving patient outcomes.
Can digitisation be a 'cure all'?
It is up to those working in supply chain to demonstrate just how important it is to integrate these types of technology and the significant benefits they can have for both patients and practitioners. Ultimately, the resulting improvement in the quality of patient care is matched by the potential for reducing costs along the way. For the healthcare industry tackling the challenges of the 21st century, digitisation is just what the doctor ordered.
Reference
SCM World 2016 Future of Supply Chain survey.
About the author:
Barry Blake is VP Research at SCM World. He specialises in talent management, globalisation and new markets, and supply chain risk and transformation. His research cuts across all industries but focuses on the healthcare and life sciences value chain.
Prior to joining SCM World in 2013, he was the lead healthcare and life sciences analyst on Gartner's supply chain research team. He has also served as a senior research analyst and client services manager at AMR Research.
He holds a Bachelor's degree in English from College of the Holy Cross and an MA in Writing from Emerson College. He is based in Boston, Massachusetts.