ESMO 2022 – PAOLA-1, ovarian cancer, and treatment innovation
Views & Analysis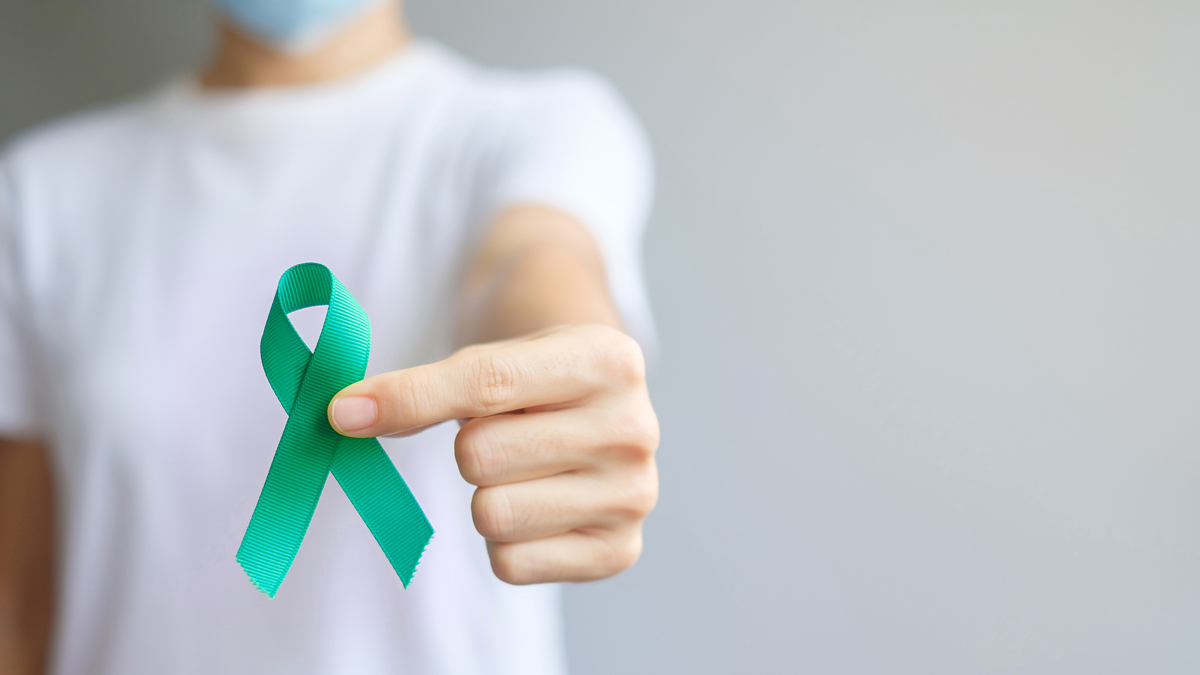 Last month, pharmaphorum had the chance to speak with Dr Isabelle Ray-Coquard, professor of medical oncology (specialism sarcomas and GISTs) at the Centre Léon Bérard (CLB), a hospital 100% dedicated to cancer care and research. Discussion was centred around ESMO 2022, where Dr Ray-Coquard presented collated data from a landmark five-year follow-up of the AstraZeneca/MSD PAOLA-1 phase 3 trial, the results from which suggested a clinically meaningful improvement in overall survival rates of certain patients with ovarian cancer.
PAOLA-1 is an ENGOT (European Network of Gynaecological Trial groups) trial, sponsored by ARCAGY Research (Association de Recherche sur les Cancers dont Gynécologiques) on behalf of GINECO (Groupe d'Investigateurs National des Etudes des Cancers Ovariens et du sein), lead group for the PAOLA-1 trial. In August 2019, AstraZeneca and MSD announced that the trial had met its primary endpoint of progression-free survival (PFS) in the overall trial population and, so far, Lynparza (olaparib) has been used to treat over 75,000 patients worldwide.
Indeed, the landmark five-year follow-up of the PAOLA-1 trial showed that, in homologous recombination deficiency (HRD)-positive patients, Lynparza plus bevacizumab provided a clinically meaningful improvement in overall survival, reducing the risk of death by 38% versus bevacizumab alone, despite PAOLA-1 having 30% Stage IV patients. Furthermore, 65.5% of patients treated with Lynparza plus bevacizumab were still alive at five years versus 48.4% of those treated with bevacizumab alone.
"Effectively, in the PAOLA-1 trial we reported three years ago the benefit of using olaparib and bevacizumab compared to bevacizumab alone, with the greatest benefit in this population called HRD-positive. That means that we have used the myriad tests that are able to reveal if a tumour has a homologous recombination deficiency (HRD) or not. And it was also observed in other clinical trials that the magnitude of the benefit is really strong in this group of patients," said Dr Ray-Coquard.
HRD-positive tumours
HRD (homologous recombination deficiency) is an important biomarker of the most advanced stages of ovarian cancer. It can be caused by different types of mutation, including within the BRCA gene and other forms of altered gene expression. HRD impairs cells' ability to repair structural DNA breaks, leading to additional changes in the DNA of the tumour (known as genomic instability), and how that tumour will respond to certain treatments. BRCA mutation (BRCAm) can be inherited or acquired.
Assessing whether a tumour is HRD-positive is a three-part process of independent measures of genomic instability taken in combination, looking for loss of heterozygosity (gLOH), the number of telomeric imbalances (TAI), and large-scale transitions (LST).
HRD is now used as a biomarker for administering PARP inhibitors or platinum-based chemotherapy (such as cisplatin or carboplatin) to ovarian cancer patients. PARP inhibitors, which are now used as a first-line management in newly diagnosed individuals, include the FDA-approved olaparib, as well as rucaparib and niraparib.
ESMO 2022
Ovarian cancer is the eighth most common cancer in women worldwide. Roughly half of individuals with advanced ovarian cancer have an HRD-positive tumour, so the PAOLA-1 data should be promising for both clinicians and patients, offering the potential to give patients more time with family and loved ones. Certainly, the results were well-received at ESMO 2022.
"ESMO 2022 had really outstanding sessions for gynaecological cancer. Looking to the results, we have received congratulations many times during ESMO [for] having seen for the first time, since close to 25 years, an overall survival benefit in ovarian cancer in the first-line setting using a PARP inhibitor in this HRD-positive population, which is quite amazing," Dr Ray-Coquard said.
"So, with the overall survival we have reported this year, where we have confirmed the huge benefit in this population, we now need to consider high-grade ovarian carcinoma to be split in two populations, those who are HRD-positive […] and those who are HRD-negative, meaning that they are homologous recombination proficient in their tumour," said Dr Ray-Coquard.
Ovarian cancer in Europe, the UK, and beyond
At the start of the year, new research published in Annals of Oncology, the leading cancer journal, predicted a 17% decline in ovarian cancer mortality rates this year in the UK compared to 2017; for Europe, the estimate was a 7% reduction. The research was led by Dr Carlo La Vacchia, a professor at the University of Milan, who noted the role of oral contraceptive use in the positive prediction: long-term use of these has been shown to reduce the risk of ovarian cancer by 40% in middle-aged and elderly women.
Nonetheless, the study estimates that 26,500 women will die from ovarian cancer in EU countries this year alone (4,000 in the UK). The figures are a reversal of the 1970s, during which time the UK had the highest death rate from ovarian cancer in Europe, at nearly nine per 100,000.
Since the interview with Dr Ray-Coquard, it has been reported that AstraZeneca and MSD's Lynparza has been given approval in China for first-line maintenance treatment with bevacizumab for HRD-positive advanced epithelial ovarian cancer, as well as fallopian tube and primary peritoneal cancer. In 2020, there were over 55,000 new diagnoses of ovarian cancer in China.
Asked what the PAOLA-1 meant for the general future of ovarian cancer care, Dr Ray-Coquard replied: "I see three major points […] First, we have confirmed a benefit in overall survival in this population, something we have not been able to do for 25 years. Second point, we have identified two completely different populations of patients – those with an HRD-positive test where PARP inhibitors are clearly not just an option, but the standard of care, and a second population of HRD-negative, where the benefits of the PARP inhibitor seem to be clearly less and also negative if we are using bev [i.e. bevacizumab] in this population."
She continued: "The third point is revealing this HRD-negative population with a test – we have identified the population with the worst prognosis, for which the median overall survival is less than three years, where we need to focus all our efforts in the near future to develop new options and innovative therapies for these patients."