Digital health round-up: Hacking medical devices, robot pharmacies and more
Views & Analysis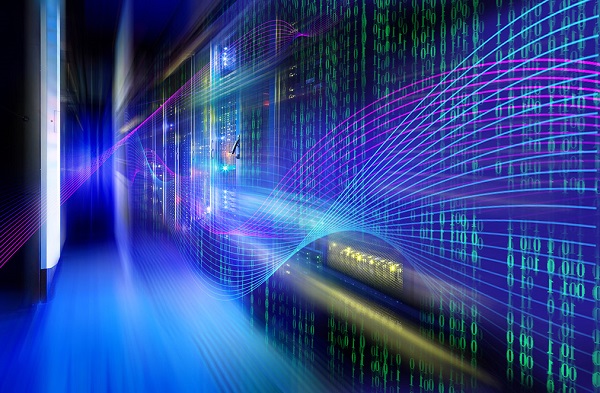 There was a fresh warning about cyber security in digital health this week after anti-virus firm McAfee proved that hackers could break into patients' medical devices and alter their vital signs.
In the report published by McAfee, specialists purchased comparable equipment used in healthcare, such as a patient monitor and ECG simulators, and linked them in a network mimicking standard configuration.
They said the security protocol used in some of the most critical systems in hospitals is prone to cyber-attacks.
In the simulation they were able to take advantage of a weak communications protocol to send data from a heartbeat monitor to a central monitoring station.
Even more concerning is that McAfee researchers were able to modify the vital sign data in real-time, providing false information to medical personnel by switching the heartbeat records from 80 beats a second to zero within five seconds.
Cyber attacks aren't the only issue when it comes to medical device security.
A survey conducted by Synopsys and Ponemon last spring, found that in 38% of security breaches of medical devices, inappropriate healthcare had been delivered to the patient – and that could be lethal.
This comes at a time when the healthcare sector is being targeted by cyber criminals – as reported by pharmaphorum, hackers infiltrated the Singapore government's health database.
And in May the NHS was targeted by ransomware, which rapidly paralysed parts of the service and exposed its IT security failings.
Robot pharmacy to open in Liverpool

A robot-powered digital pharmacy is to open in Liverpool, aimed at helping people with chronic conditions get medicines delivered for free using the AI mobile app, Now Patient.
The £1.5m project will create around 30 jobs in the city, which has been highlighted as having some of the most deprived health districts in the UK.
The pharmacy run by Now Patient, developed by Now Healthcare Group, will be able to dispense around 500,000 prescriptions per month using the latest robotic distribution technology.
The NHS-approved telepharmacy "super-hub" aims to revolutionise services for those who have suffered through recent community pharmacy cuts and have difficulty accessing their medications.
The Now Patient app was created to enable up to 15 million people living with long-term health conditions such as cancer, diabetes and lung disease, to get free delivery of their repeat NHS prescriptions across Liverpool – and the rest of the UK.
The robot used in Liverpool is the latest specification and speeds up the dispensing process by selecting the correct products via box size, not name or label.
NHS chronic care patients can nominate Now Patient as their NHS pharmacy to get free delivery of their repeat prescriptions nationwide.
Now Healthcare Group has agreed a contract with the NHS to ensure they deliver the same quality service for the whole of England. The app is free to download and available on iOS and Android.
There has been a huge demise in high street pharmacies – since January 2017, pharmacy chain Lloyds has shut and sold off more than 190 branches amid cuts in funding from the government.
Figures uncovered earlier this year by the website Chemist and Druggist showed that 156 pharmacies have closed between April 2016 and April 2018.
The government's plan cut funding by 4% in 2016-17 and 3.4% in 2017-18, when the pharmacy budget was £2.592 billion.
App predicts emergency hospital admissions
Digital health firm Wanda has launched a new app that aims to predict rehospitalisations and emergency department visits a week before they occur.
The CareLink predictive patient management platform expands real-time capabilities of Wanda's existing patient management solution.
Wanda, which is a portfolio company of healthcare commercialisation group NetScientific, said the app can be used on virtually any internet-enabled device including iOS and Android smartphones and tablets.
This approach expands the ability for patients, doctors, and clinicians to improve care plan adherence and produce better clinical and financial outcomes.
The app uses embedded predictive algorithms to identify high-risk patients, alerting doctors and clinicians to the root causes that trigger adverse events.
Insights help clinical teams to assess care plans and proactively manage virtual interventions, improving care plan adherence and resolving the adverse event before it happens.
The app was created from 12 years of research at UCLA, in a collaborative project including medical, nursing and engineering schools.
After eight clinical trials yielding nine patents, the machine learning clinical algorithms have shown to predict 90% of adverse events, rehospitalisations and emergency department visits, seven days before they occur.
CareLink warns of the pending adverse event detailing the risk triggers for each patient, and prompting the need for intervention.
AI can diagnose eye diseases
Artificial Intelligence (AI) technology co-developed by DeepMind and Moorfields Eye Hospital in London shows a potential to work alongside ophthalmologists to accelerate the diagnosis and help to reverse 80% of visual impairments.
Two years ago, Moorfields Eye Hospital NHS Foundation Trust and Google's subsidiary, DeepMind Health, announced a five-year partnership to investigate how the use of AI could help clinicians improve care for patients with sight threatening eye conditions.
Study results, recently published in the Nature Medicine's journal, detail the process, in which AI technology analysed thousands of historic retinal scans to identify signs of eye diseases — like glaucoma, macular degeneration, and diabetic retinopathy.