Digital health round-up: Akili, NVIDIA, Hu-manity.co and more
Views & Analysis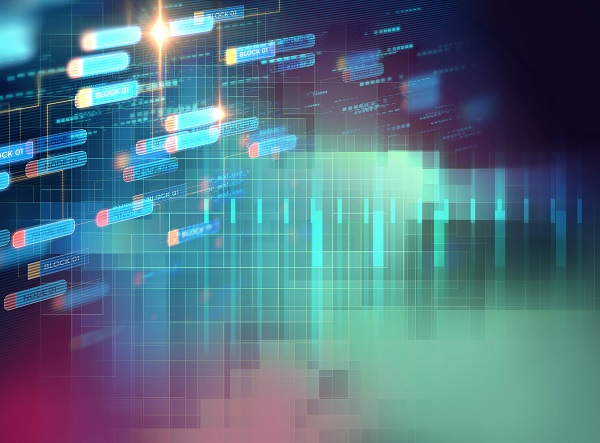 In this week's pharmaphorum digital health round-up we look at Akili's therapeutic video game, the unveiling of next-gen medical imaging tech by NVIDIA, a new blockchain initiative by human data firm Hu-manity.co and the North Korean links to the WannaCry cyber attacks on computers, including those belonging to the NHS.
Prescription digital medicine company Akili has licensed exclusive rights to a new therapeutic video game that could improve cognitive function in psychological and neurological disorders.
Developed at Neuroscape, a research centre led by Dr Adam Gazzaley, at UC San Francisco (UCSF) the therapy is delivered through a novel motion-capture video game interface, providing an immersive and engaging experience and the ability to create personalised treatments.
It's currently being studied in a number of clinical trials to test its novel motion-capture video game experience and potential to improve cognitive function across a wide range of medical conditions.

The technology is designed to challenge all three core aspects of cognitive control – attention, working memory, and cognitive flexibility – while participants combine cognitive tasks with physical movement.
No financial details of the deal were disclosed, but it will help fuel Akili's pipeline of projects aimed at treating cognitive deficiency and improve symptoms associated with medical conditions across neurology and psychiatry, including ADHD, major depressive disorder (MDD), autism spectrum disorder (ASD) and various inflammatory diseases.
----
NVIDIA has launched a new AI platform that it hopes will improve the early detection, diagnosis and treatment of diseases.
The technology firm's Clara platform brings together hardware and software to allow the medical AI industry to "build and deploy breakthrough algorithms to create intelligent instruments and automate healthcare workflows."
Its use of GPU (graphics processing unit) computing, as opposed to a CPU (central processing unit) that's used in traditional computing, means that vast amounts of information can be processed repeatedly, swiftly and efficiently.
Consequently, vast amounts of medical data can be generated each second, which NVIDIA hopes will be valuable to those making diagnoses and who are working in pharma R&D.
----
Human data firm Hu-manity.co has inaugurated a new blockchain initiative to safeguard personal information, such as patient records.
The company's #My31 project uses IBM's blockchainsaw platform to help people to claim property rights to their data and allows digital information to be distributed, but not copied.
Founded by Richie Etwaru, Hu-manity.co's mission is to stop the misuse of personal information, which is worth approximately $150-$200 billion a year, by introducing transparency to the process.
The firm uses a blockchain network so that users can be in charge of their personal information by allowing them to manage access and to introduce permissions so that they are in full control of data. This enables organisations and individuals to interact in a more transparent manner.
Through Hu-manity.co's iPhone and Android app #My31, consumers can claim their data property rights and will receive a title of ownership that is similar to a property deed.
----
The US justice department appears to have shed some light on the perpetrators of the WannaCry cyber attacks that last year attacked computers including those belonging to the UK's national health service.
Alleged North Korean spy Park Jin Hyok has been charged by the US justice department as being one of those behind the attacks, with Hyok also reported to be involved in a 2014 attack on the Sony Corporation and an $81m theft from the Bank of Bangladesh in 2016.
At the time of the WannaCry attack, which happened in May last year, medical appointments including operations were cancelled and ambulances were diverted. Staff had to use pen and paper, as they could not access records.
A report by the National Audit Office (NAO) revealed that hospital trusts were left vulnerable to attack because basic recommendations to keep cyber security tight were not followed.
It remains to be seen whether North Korea will make Park available to the US over the hacking claims.