At ESMO 2022, oncologists saw exciting cancer advances
Views & Analysis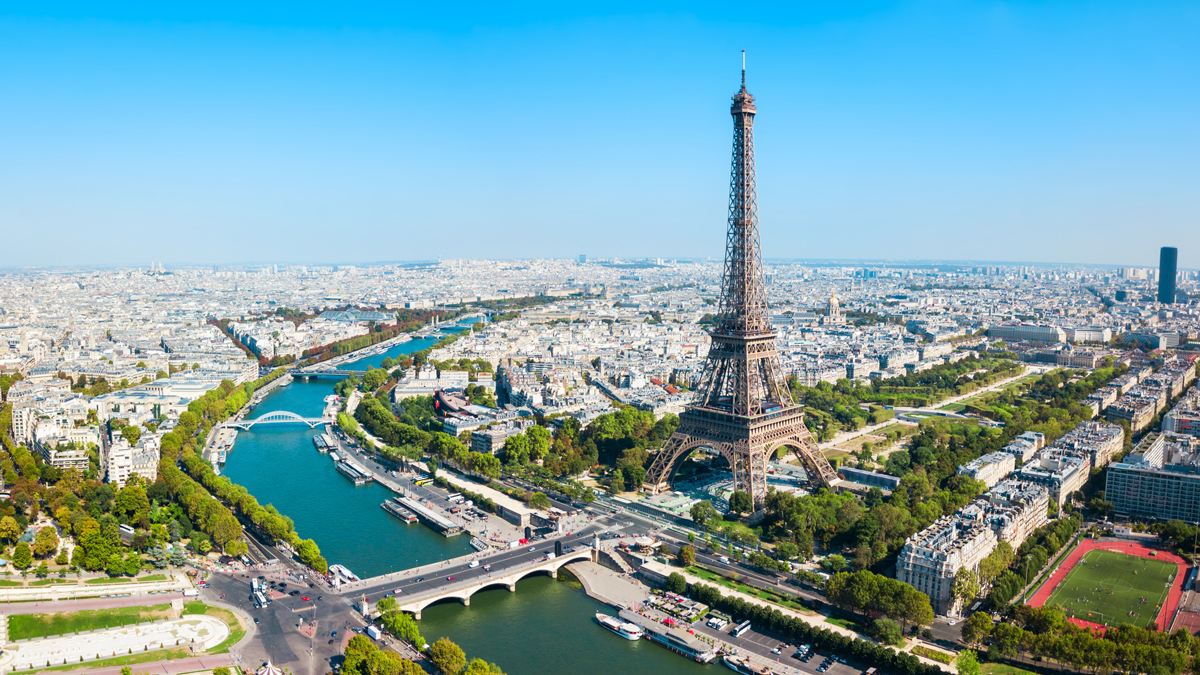 Lung, breast, and non-prostate genitourinary (NGU) cancer treatments were the most exciting tracks due to the march towards personalised medicine and expanded immunotherapy options.
The European Society for Medical Oncology (ESMO) Congress 2022 in Paris returned with an in-person format in September, its first since the pandemic, along with a virtual option. Headlines from the event highlighted late-stage trial results, some positive, and some unexpectedly negative.
However, data sourced in the three days immediately following ESMO revealed genuine excitement over a multitude of innovations, shared in data and presentations at the event. This data represents potential milestones, as cancer treatments advance to become ever more personalised and as new immunotherapy options emerge.
In a report from life science market insights firm, InCrowd, medical oncologists and haematology oncologists from the UK, France, Germany, Italy, and Spain named three tumour tracks as the most exciting areas to be discussed. Lung cancer topics ranked first (Figure 1), reported by 19% of responses, followed by breast cancer at 17%, and non-prostate genitourinary cancer (NGU) at 13%. Twelve other cancer tracks were also named and detailed as exciting.
Numerous verbatim remarks by attendees underscored notable advances in these three cancer types, in particular, advances that clinicians are keen to follow and hopefully apply in their practice.
Fig 1. Area with most exciting data.
Lung cancer
Lung cancer remains the leading cause of cancer death, as of February 2021, and ESMO's program included an extensive lung cancer track. Data on KRAS-inhibition, other validated targets such as adjuvant osimertinib, and novel targets and markers including RET+ and ROS1 sparked enthusiasm. So did data on anti-target drugs for tumours without known mutations, and presentations on the continued efficacy of PD-(L)1.
"The development of alternate routes of administration of immunotherapy, such as subcutaneous, and the use of immunotherapy in PS 2 patients with metastatic lung cancer" impressed one UK attendee.
Data on the "proven efficacy of sotorasib, even though less impressive than thought," was a takeaway of a French oncologist in attendance, while "the four-year disease-free survival data for osimertinib in the Adaura trial" resonated with an academic oncologist from the UK, who said it "confirms the significant benefit of adjuvant osimertinib in resected EGFR-positive lung cancer."
Breast cancer
With female breast cancer now the most commonly diagnosed cancer type worldwide,2 ESMO attendees named findings on HER expression, immunotherapy in triple negatives, diverse sacituzumab usages, and cyclin inhibition as being exciting. Presentations and data showing "HER2-low expressors as a newly defined and treatable population," as mentioned by a German oncologist attendee, as well as "new receptor inhibitors available as early as the first line of treatment" noted by an Italian oncologist present, were hopeful reports from the event.
Other attendees expressed enthusiasm over "the proven overall survival (OS) benefit of sacituzumab govitecan in RH+ patients" and the "MonarchE study with benefit of abemaciclib in node-positive breast cancer."
Non-Prostate Genitourinary (NGU) cancer
Significant improvement in patient prognosis in treating genitourinary (non-prostate) cancer, such as renal and bladder/urothelial cancer, was noted by ESMO attendees as being the third-most exciting tumour track highlighted in the report. Results on first-line triplet treatment, novel combinations of drugs such as PADCEV and pembrolizumab, and results showing adjuvant therapy that did not provide a benefit were notable. For some, sessions on "the presence of new medications and results in patient populations with few treatment alternatives," as explained by a Spanish oncologist attendee, offered hope.
Numerous attendees were impressed by novel combination data, including "significant prognostic improvement data from various studies in which new anti-target drugs and new combinations are evaluated." While multiple attendees took note of negative adjuvant studies showing no benefit to immunotherapy post-surgery. One French oncologist commented on a renal cancer report as showing "no interest in immunotherapy as adjuvant to surgery in non-metastatic renal cancers that have a high risk of becoming metastatic."
Non-colorectal CI, skin cancers, and lymphomas
In other cancer tracks, three domains - GI (non-colorectal) cancers, skin cancer, and lymphomas/chronic lymphocytic leukaemia - each were cited as the most exciting ESMO data (7% of responses). In GI (non-colorectal) presentations, attendees remarked on new data with immunotherapy in first-line HCC, with "very promising results for a new FGFR2 inhibitor for cholangiocarcinoma."
In skin cancer tracks, treatment data that showed the promise and potential of tumour-infiltrating lymphocytes (TILs) after progression on anti-PD1 therapy, neoadjuvant immunotherapy, and adjuvant treatment in Stage II were named as the most exciting data for attendees.
In lymphomas and chronic lymphocytic leukaemia tracks, treatment data on non-chemo treatment via new therapies like CAR-T and bispecifics, and treatment management updates on optimizing first-line treatment, induced several enthusiastic verbatim remarks. An oncologist from Spain left the meeting enthused by data on "optimising the first line treatment in chronic lymphocytic leukaemia, and how the prognosis and tolerance has improved, especially in adult patients."
The InCrowd ESMO 2022 Real-Time Roundup includes data from n=96 medical oncologists or haematology oncologists who attended the ESMO Congress 2022 either in person or virtually, with about half attending in each modality. Respondents were almost equally divided between the five European countries included in the study. Fielding took place over 72 hours between the event's closing day on September 13 and September 16, 2022, using a 3-minute MicroSurvey performed on InCrowd's agile, global market insights platform.
The takeaway for pharma
What does clinician sentiment about ESMO's various data and presentations mean for the pharma industry behind these innovations?
Given that over a dozen types of cancer have seen rising incidence over the past twenty years amongst those under age 50, oncologists everywhere are eager for an expanded range of treatment options to improve progression-free survival and overall survival rates. The reactions and insights from ESMO 2022 oncology attendees provide a simple takeaway for life science manufacturers: their work is essential. An eagerness for emerging industry innovations remains strong - innovations that offer hope for oncologists and their patients around the world.
About the author

Colin Turner-Kerr is managing director, international for Apollo Intelligence and responsible for the international arm of Apollo's InCrowd brand.
For a copy of the ESMO 2022 report please click here.

References
1 https://acsjournals.onlinelibrary.wiley.com/doi/10.3322/caac.21660
2 https://acsjournals.onlinelibrary.wiley.com/doi/10.3322/caac.21660