How AI, blockchain, and big data can reduce drug development costs
Views & Analysis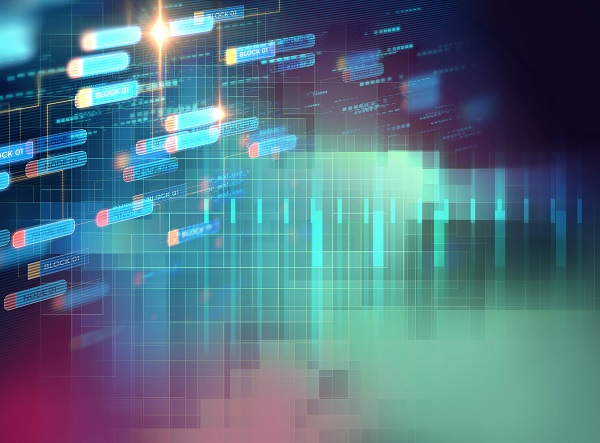 Cutting-edge technologies are increasingly improving pharma's R&D processes, which will reduce costs and, in turn, benefit patients, says Gunjan Bhardwaj.
It's no secret that drug prices are a controversial issue. Just last week, US President Trump called high drug prices an "injustice" and vowed to make the issue a priority for his administration.
In the face of such pressure, pharmaceutical companies are eager to reduce the cost of drug development so that consumer prices can be lowered without sacrificing profit margin. Fortunately, cutting-edge technologies such as AI, blockchain, and big data have the potential to eliminate costly inefficiencies in the drug discovery and development process.
High risk, high cost
The high-risk nature of drug R&D is one of the primary causes of high drug prices. In the US, research and development consumes 20% of total pharmaceutical revenues – £41 billion ($59 billion) in 2015. Most pharmaceutical companies aim to develop 2-3 new drugs per year to justify ever-increasing R&D costs, each at a cost of up to £1.2 billion. But the success rate for these drugs is a measly 4.1%, meaning that the protracted 14-year development process is an expensive and uncertain gamble. This uncertainty translates into higher drug prices for consumers.
The high risk/reward ratio for drug development is the consequence of a variety of factors, but some of the most significant reasons include:
The increase in preclinical timelines
The longer FDA approval process implemented by the Prescription Drug User Fee Act
Unreliability and difficulty of access to published data
Sub-par predictive modelling during preclinical R&D
The increasing complexity of clinical trials for chronic diseases
The outsourcing of phase 1 discovery to small organisations, which drives innovation but can result in lower success rates.
The development of drugs can be made less expensive and less risky by increasing the efficiency and accuracy of the R&D and clinical trial processes using cutting-edge technologies.
Artificial Intelligence (AI)
AI technology has evolved through three distinct waves over several decades. First-wave AI programs handle 'knowledge engineering' and optimisation problems. Second-wave AI programs – largely referred to as machine learning programs – recognise and learn from statistical patterns in complex data sets.
Now the Third Wave of AI uses 'contextual normalisation' programs, which have the ability to generate and test novel hypotheses by analysing immensely complex sets of data. This type of AI shows particular promise within the pharmaceutical industry.
Third-wave AI programs are dramatically expanding the breadth and variety of data that can be analysed during drug discovery and research, and is accelerating the pace of that analysis to literally superhuman speeds. These programs also have the ability to generate and test novel hypotheses much more efficiently than the traditional process allows, enabling faster and more accurate clinical trial periods.
More data and faster analysis mean more innovation, higher success rates and, ultimately, more affordable drugs for consumers. Companies such as Johnson & Johnson and Merck & Co have already begun to invest in these sorts of technologies and it's likely that others will follow.
Big data
New drugs are typically approved based on highly-curated proprietary datasets from clinical trials. Unfortunately, nearly a third of drugs have side effects that are detected only after widespread use in the general population. The inability to accurately track and utilise population-level data delays the approval process for new drugs and necessitates expensive post-approval monitoring, both of which inflate consumer cost.
Fortunately, this is all changing. New technologies such as electronic medical record systems, DNA repositories, health and fitness apps, and smart pills are opening the door to nuanced, massive-scale, real-time biological data.
Also significant is the fact that this data no longer has to be manually sorted by humans into reporting databases and diagnosis codes. The sorting, structuring, and analysis of biological data are increasingly being automated by the Third-Wave AI programs previously discussed.
Blockchain
The current global healthcare system sometimes incentivises pharmaceutical companies, regulatory agencies, hospitals, and patients to misrepresent data. Pharmaceutical companies have been accused of price-fixing, inaccurately reporting the results of drug trials, and failing to act to prevent drug shortages.
Such behaviour breeds inefficiency, mistrust, and uncertainty within the drug development process, increasing costs. Fortunately, blockchain technology may provide a secure way to make drug development more transparent.
Blockchain is a tamper-proof digital ledger that records activity in a transparent, secure, and accessible format. As a tool for improving security, transparency, and efficiency, its potential applications in the pharmaceutical and medical industries are numerous. For example, blockchain can elevate the data collection process for clinical trials through the use of 'smart contracts' that provide researchers with real-time patient data in a completely secure and efficient format.
Smart contracts can also be used in medical record systems, where they allow healthcare providers and patients to share access to patient records and make payments for services with unprecedented security. Potential applications in the supply chain are also being explored.
Reducing the cost and risk of drug development may be one of the most significant challenges pharmaceutical companies face in this generation. Fortunately, new technologies like AI, big data, and blockchain are up to the challenge.
About the author:
Gunjan Bhardwaj is the founder and CEO of Innoplexus, a leader in AI and analytics as a service for life science industries. With a background at Boston Consulting Group and Ernst & Young, he bridges the worlds of AI, consulting, and life science to drive innovation.