Accelerating clinical research in Brazil
Views & Analysis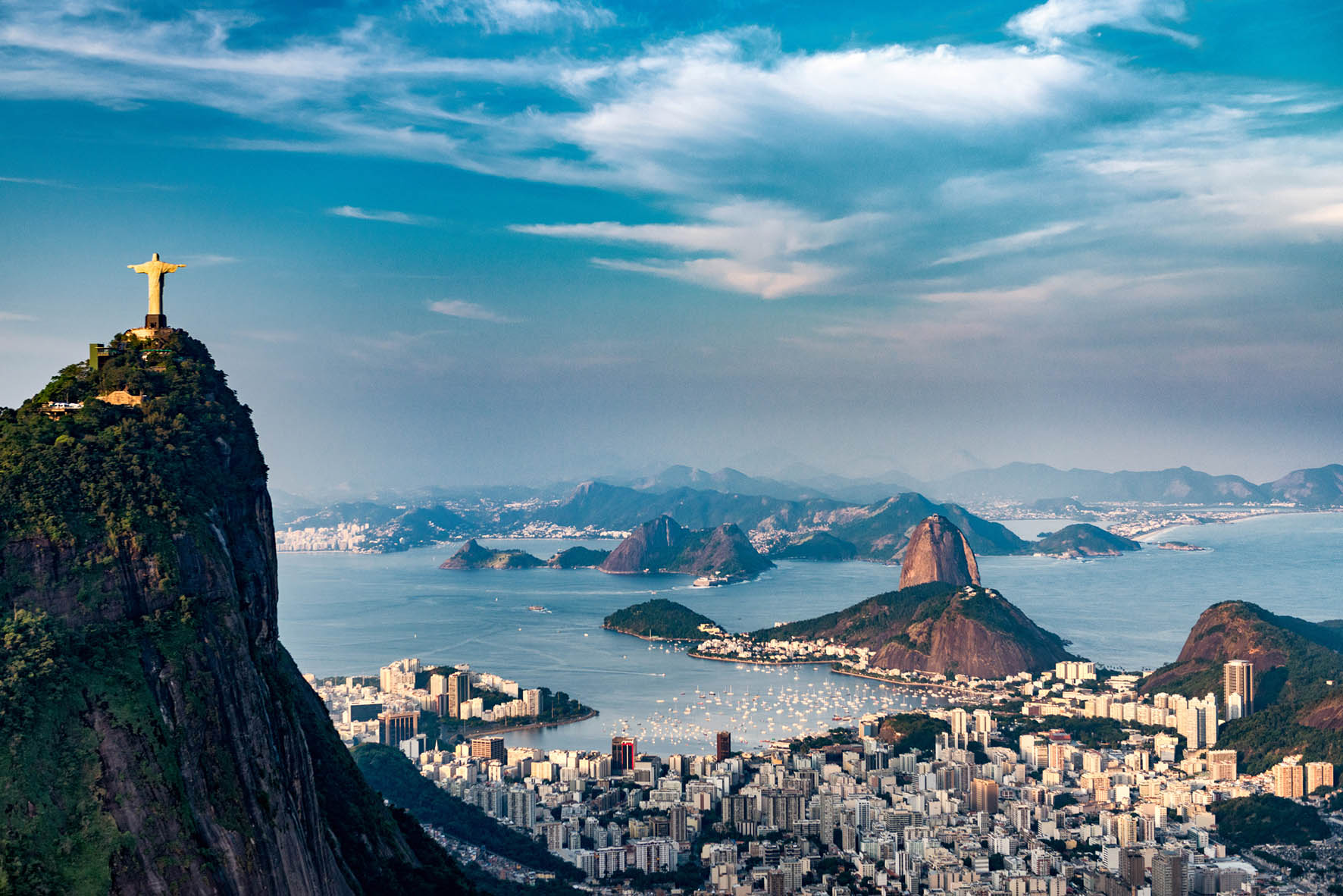 Though Brazil has the expertise and infrastructure, clinical research is not at the level that might be expected of the world's fifth-most-populous country. Luis Magalhaes and Le Vin Chin examine the challenges and two developments that promise to improve the situation: the approval of the PLS 200 law, to smooth clinical trials approvals, and the digitalisation of health data, enabling patient data analytics.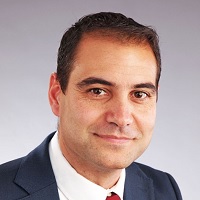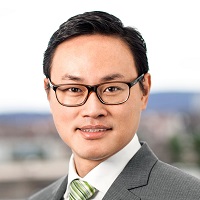 Luis Magalhaes (left) and Le Vin Chin
Introduction
Brazil faces a disconnect between its population and its clinical potential. 2.8% of the world's population, or 208 million people 1, live in the country, but only 1.95% of the trials currently open on clinicaltrials.gov are run there 2. So, it is slow to the game, but there is great capacity to develop and bring innovative medicine to the population.
Brazil is a large, wealthy country with an educated population; it has large, urban populations of patients, who have both common and rare disease profiles, but they are drug naïve. The country has over 40% of Latin America's 16,000 healthcare establishments (more than the US), a good healthcare system and highly involved and experienced investigators 3,4. There are 40 university hospitals and 60 private hospitals conducting clinical research, some of which are considered the best in their field in Latin America.
The country accounted for roughly 43% of the pharmaceutical sales in Latin America between 2013-2017 3, and became the fifth-largest pharma market in the world in 2016, according to an IMS report. However, only 1.1% of global pharmaceutical launch sales in 2012 were in Brazil 5,6, demonstrating that its population size is not matched by its degree of access to innovative medicine.
Context: global developments in clinical research
Access to good, structured data is paramount in the expensive drug development process. Huge efficiency gains can be made from the digitalisation of data, with benefits from information transparency, and the standardisation and harmonisation of data. Prof Dr Carlos Kiffer, founder of Brazil's GC-2 Lab, points out that "It is only possible to … make the process of developing a drug better, cost effective and safer for the patient, by using robust data and good practices." 7
At least 50% of Brazil's hospitals have electronic health record (HER) systems, according to Bruno Oliveira, CEO of iHealth Group. However, "there are five-to-10 different systems running, and they are not integrated very well," says Douglas Andreas Valverde, CEO of Techtrials 8. This is relevant for the success, or failure, of clinical research, because the successful completion of a trial often depends on the ability to find patients. "In Brazil, at least 40% of all clinical trials fail due to low patient recruitment," reports Oliveira.
As most clinical trials in clinicaltrials.gov are performed in North America, Europe and China, populations of ethnicities with lower numbers in those regions are under-represented in drug evaluations 2. According to the US Food & Drug Administration (FDA), Hispanics make up 16% of the US population, but only 1% of clinical trial participants 4.
"There are biological differences in how people process drugs," explains Dr Jonca Bull, director of the agency's Office of Minority Health (OMH). "For example, variations in genetic coding can make a cancer treatment more toxic in one ethnic group than it would be in another … Getting more data on these differences is essential for FDA to truly know that a medical product will truly work and be safe for all patients." 9
Alongside this, there is also little research conducted on diseases found outside the above-mentioned countries, and outside the ethnicities primarily found in those countries.
Innovations in medical technologies allow drugs to become more accurately targeted for the treatment and prevention of specific diseases, for particular groups of people10. The advantages presented by precision medicine can be seen in the treatment of rare diseases. There are an estimated 7,000 rare diseases, affecting as many as 350 million people around the world, of which 80% involve a genetic component11. A Mapi report estimates that there are a potential 40 million rare disease patients in countries in Latin America 4.
Challenges in Brazil
According to a CenterWatch report, there has been a downward trend in Brazilian clinical research over the past eight years, meaning it undertakes less than 2% of new clinical research around the world 8.
The first challenge is the lengthy approvals process. Brazil has one of the longest timelines globally from application for a clinical trial until regulatory approval: up to 18 months. The rest of the world takes only three-to-six months. "We would like to run more trials, but prospective clients are running away because of our long regulatory timelines," explains Valverde.12,8
Brazil has a good infrastructure for clinical research, with its regulatory authority certified at Level 4 category (for competence and efficiency) by the World Health Organisation (WHO) in 2010, among the earliest in the Americas. Good manufacturing practice (GMP) certification is also mandatory for product registration approval 4. As reported by CenterWatch, the downside is the time needed for approval at both local and national ethics committee levels that must be obtained before the National Health Surveillance Agency (ANVISA) gives its final approval.8
The lack of education in both patients and physicians is a second challenge. There are many excellent investigators in the region, but insufficient numbers of them. Meanwhile, the low numbers of patients recruited for trials correlate directly to poor educational levels.
Latin America has low investment in research and development compared to developed countries - a third challenge. Resources, supplies and technologies for diagnosis and treatment are lacking, as low priority is given to clinical research by government authorities.12
The PLS 200 law
In March 2017, the Brazilian Senate approved the PLS 200 law, after three years of debate. The law still needs approval from the Brazilian parliament before it can be implemented, but it aims to speed up the approvals process by removing bureaucracy from the analysis and registration of new drugs.13
PLS 200 optimises the regulatory framework and expedites regulatory approvals. It creates an accreditation process for research ethics committees under the national research ethics committee (CONEP), coordinated by the Secretariat for Science, Technology and Strategic Inputs (SCTIE), of the Brazilian Ministry of Health. It also creates a procedure for analysing study protocols for risk, standardising and setting deadlines. Protocols which have minimum-to-low risk can be fast-tracked, while medium-to-high risk protocols will proceed to the Ethics Committee approval process.14
The new law guarantees access to the experimental drug, post-study, if it proves to be beneficial and indispensable for the patient's continued treatment after the end of the trial. It also contains provisions to protect the health of the patient by guaranteeing medical assistance by qualified personnel throughout the study.
"We can already see a strong influence on the number of clinical research studies, which has increased since the law was approved in the senate," says Dr Charles Schmidt of Aliança (the Brazilian association for Clinical Research).13
Accelerating recruitment with patient data analytics
EHRs are a rich source of patient data for analysis. A protocol can be sent to multiple sites in the form of a query, enabling trial sponsors to evaluate the numbers of patients fitting complex criteria across all linked sites. Querying digital data in this way is nearly instantaneous, and removes the subjective element from the process. Search and recruitment time can be cut down, because the trial's primary investigator starts with an exhaustive list of potential candidate patients who fit the trial protocol criteria. Real-time screening gives advantages where trials are time sensitive, or for capturing eligible candidates when they enter an emergency room.
"According to existing regulations on data privacy, when the identity of the patient is not revealed to third parties and the norms are followed, there is nothing blocking the use of technological tools to improve and accelerate the recruitment of patients for clinical trials," says Dr Antônio João Nocchi Parera, a legal expert in Brazil.15
Conclusion
Brazil has the resources and the will to take a leading position in international clinical research. The development of new drugs is risky and expensive, taking time and much investment, but with these two recent initiatives the future is bright for Brazilian clinical research.
References
United Nations, Department of Economic and Social Affairs, Population Division. World Population Prospects: The 2015 Revision.
clinicaltrials.gov
Guillaume Corpart. Latin America: ripe potential for pharma, Pharmaphorum.com, 15 May 2015.
Silvia Bendiner, Fernando Ferrer. Pharma Strategies in Latin America Keys to Success, Mapi, 15 March 2016.
Graham Lewis. Outlook 2018: The Current and Future Direction of the Pharma Industry, DCAT Connect, 3 August 2015.
Charlotte Pineau, Charles Rink. White Paper: Pharmerging markets. Picking a pathway to success, IMS Health, ©2013.
Carlos Kiffer. The role of central labs and the importance of structured data in clinical research, proceedings from 'Accelerating Clinical Research in Brazil' seminar, 15 May 2017.
Marilyn Fenichel. Clinerion enters an improved clinical trials market in Brazil, CenterWatch Weekly, 16 January 2017.
Clinical Trials Shed Light on Minority Health, FDA (www.fda.gov/ForConsumers/ConsumerUpdates/ucm349063.htm), 26 April 2013.
Precision Medicine Market Size By Technology (Big Data Analytics, Gene Sequencing, Drug Discovery, Bioinformatics, Companion Diagnostics), By Application (Oncology, CNS, Immunology, Respiratory), Industry Analysis Report, Regional Outlook (US, Canada, Germany, UK, France, Scandinavia, Italy, Japan, China, India, Singapore, Mexico, Brazil, South Africa, UAE, Qatar, Saudi Arabia), Application Potential, Price Trends, Competitive Market Share & Forecast, 2016 – 2023, Global Market Insights, July 2016.
Heather Gartman. What "Precision Medicine" Means for Rare Diseases, PharmExec.com, 3 March 2016.
Christian Rolfo, Christian Caglevic, Denisse Bretel, David Hong, Luis E Raez, Andres F Cardona, Ana B Oton, Henry Gomez, Urania Dafni, Carlos Vallejos, Christoph Zielinski. Cancer clinical research in Latin America: current situation and opportunities. Expert opinion from the first ESMO workshop on clinical trials, Lima, 2015, ESMO Open 2016; 1(4): e000055, 17 June 2016.
Charles Schmidt, Clinical Research in Brazil – PLS 200/15, proceedings from "Accelerating Clinical Research in Brazil" seminar, 15 May 2017.
Wanda Dobrzanski, Anibal Calmaggi, Latin America: Challenges & Opportunities in Clinical Research, Medpace.
Antônio João Nocchi Parera, Panorama Jurídico da Pesquisa Clínica no Brasil e a Possibilidade de Utilização de Solução Tecnológica para Recrutamento de Pacientes, proceedings from "Accelerating Clinical Research in Brazil" seminar, 15 May 2017.
About the authors:
Luis Magalhaes is international sales manager at Clinerion. He has a background in business, administration and marketing. In the last 15 years, he has participated in healthcare projects in the Sub-Sahara region, Latin America and the Middle East.
Le Vin Chin is head of marketing and communications at Clinerion. He has worked in communications and marketing for 20 years, in a wide variety of industries, including software and services.