3 ways pharma marketers can draw inspiration from digitally-native brands
Views & Analysis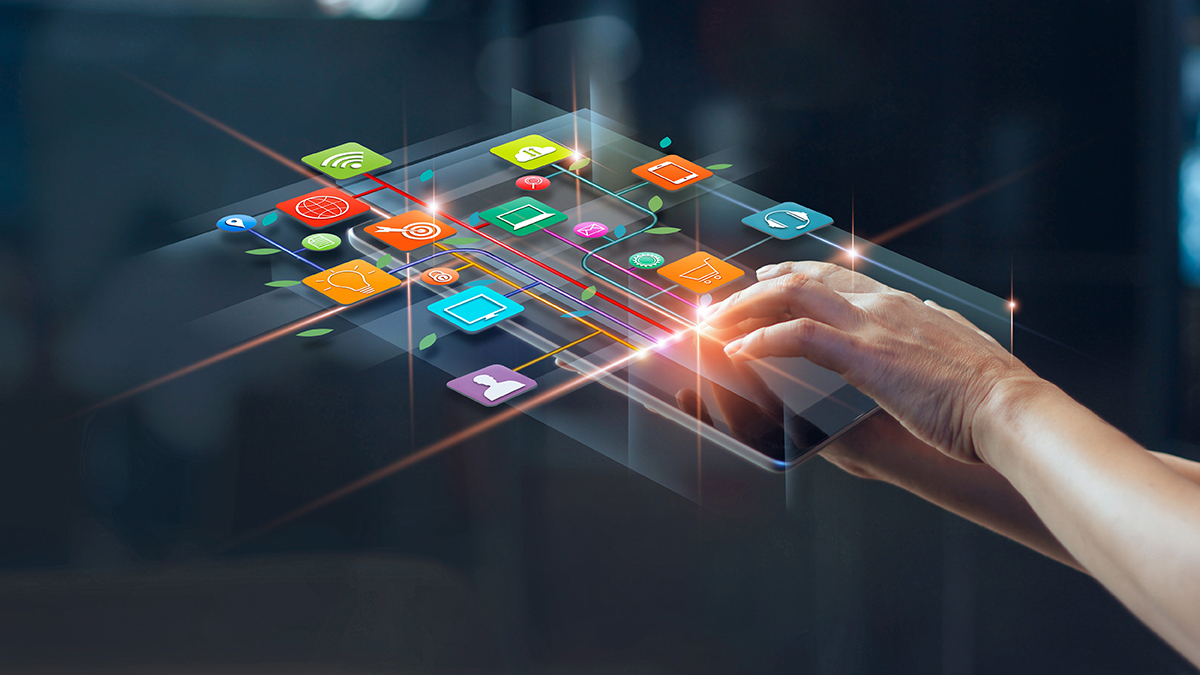 As pharmaceutical marketers prepare their brands for the future, there are a number of important ways they can learn from digitally-native brands.
Companies like prescription glasses firm Warby Parker, shoe brand Rothy's and tele-dentistry's SmileDirectClub have grown up in today's digitally native environment and can offer some key pointers for pharma.
Unlike the consumer goods conglomerates of the past, who've grown up with traditional analogue media channels, these newer companies have been sculpted by the fact that everything is digital, so their initial touchpoints are always digitally-focused media.
This gives them huge amounts of customer data that allows them to shape and personalise the way they engage with their customers, not least thanks to the direct-to-consumer sales model they often offer.
Analysing the world of digitally-native brands highlights three standout ways in which parts of their approach could be brought to the pharmaceutical world.
1. Be more agile 
Pharma's go-to-market strategies have tended to be more traditional than those seen in non-regulated sectors, but there are some signs this is changing, with an acceleration in the pace of change forced by the COVID-19 pandemic that is allowing the industry to close its gap with faster, more nimble consumer brands. The huge rise in the use of telemedicine services during lockdown has brought care directly to patients in their homes, while pharma's communications with healthcare professionals (HCPs) has experienced a similar push to digital channels.
"Digitally native brands are typically agile businesses from the ground up, and agility and flexibility are part of their core makeup," says Joe Holmes, vice president, marketing services, US at Tag.
"This is reinforced by web-focused marketing strategies that give them a highly-targeted approach when it comes to marketing execution."
Their agility is combined with an ability to scale quickly, to create content faster and cheaper, while their digital-first approach confers an ability to pivot quickly based on marketing data, customer feedback or changing times.
The need for more traditional companies, including those in the pharma sector, to react 'at the speed of digital' has seen them follow a gradual learning curve, driven by their stakeholder expectations that have been calibrated for the internet and social media age. Pharma's challenge now is to build on its explorations of customer experience, customer journeys and modular content and then take this thinking to the level in which it is practiced by some of the newer consumer brands.
Joe says: "Many direct-to-consumer brands create great customer relationships and they do this through very diligent planning – this doesn't happen through happy coincidences. Brands spend a huge amount of time and effort building hyper-relevant content relationships with their customers."
Their close customer relationships are further nurtured by a focus on community and advocacy, and enabled through the direct distribution that many of these brands have. They also employ exceptionally high levels of 'test and learn' activities to understand which campaigns work and should be upscaled.
In addition to striking very smart technical partnerships, successful digitally-native brands also take a two-pronged approach to nurturing their own agility, as Joe explains.
"Whenever we talk to brands, they're always thinking about what agility means to them, both internally and externally. Internally, it's obviously the ability to make fast decisions, which is clearly difficult if you're a big heritage multi-billion-dollar brand with a lot of interested stakeholders.
"The external part of this is ensuring agility around adapting customer messages to meet the market needs with 'quick-turn' content updates that react to the events of today and tomorrow."
For pharma companies, COVID-19 has proved that they can be agile and responsive to rapidly evolving market conditions, as evidenced by the way they have adjusted to a new global paradigm while successfully continuing operations. As part of this, a number of big pharma companies are also racing to develop a safe and effective vaccine for the coronavirus. The health crisis has given a huge boost to the industry's desire for greater digital transformation and that commitment needs to continue as companies look to the future.
2. Focus on the customer, not the brand
The 'agenda' for a digitally-native brand is to connect with the customer, changing with their needs, instilling trust and building loyalty. Doing so is an inherent aspect of the 'test and learn' approach they take, and the resulting content personalisation gives brands a very authentic feel.
Joe adds: "Digitally-native brands also have a laser focus on the channels they're executing for. A huge amount of content is required to hit mobile, social, display and other channels."
The lesson for pharma, he explains, is that companies can retain the great creative agency relationships they have for the 'big idea', but when it comes to high level efficient production of marketing materials companies should consider partnering with a specialist.
This, Joe suggests, "will allow them to be more flexible and agile, and therefore more responsive to the needs of patients and other healthcare stakeholders."
"We're all trying to find ways to automate. It's going to be a big component of how we move forward so that, not only are we agile, but we anticipate review outcomes before we're even in front of a review team"

Jeremy Richter, Tag
3. Build on the rapid responses to COVID-19
The COVID-19 pandemic has placed unprecedented pressure on pharma companies to reimagine and recreate print materials in a digital format and provide different calls-to-action that take account of the rise of telemedicine and plummeting availability for face-to-face interactions between HCPs and patients.
The evolving medical response to the virus, including repurposing established medicines for new COVID-19 uses, has demanded rapid responses from the pharma industry and it has risen to the challenge.
Jeremy Richter, Tag's director of regulatory affairs, says: "Normally, in the medical, legal and regulatory (MLR) space, it takes anywhere from four to six weeks, in the US, to actually get all the way through the entire process for pharmaceutical projects. The COVID situation created a huge influx in creative production and the need to quickly progress those materials through the MLR process."
Tag's approach with its pharma clients was to leverage its centres of excellence and the specialisation they offer when working with the industry or its agencies-of-record.
"There was a pressing need to successfully adapt materials at speed for MLR approval – rewriting labels for changing medical needs, adapting and shifting materials to send different messages, and so on. The mindset that accomplished this needs to be retained," Jeremy says.
However, that could be hard to do with the multitude of local agencies and regulatory companies that any one pharma company might work with – not to mention their typically high turnover as brand managers change roles and review the firms they work with.
Jeremy says: "Pharma can really benefit from having centres of excellence when it's working with agencies-of-record; a centralised team of MLR experts assembled to substantiate and contextualise promotional review materials as well as develop and maintain procedures, best practices and knowledge in order to mitigate risk and increase speed-to-market. They offer access to a wide variety of specialists, from medical editor to regulatory affairs supervisor, that can be dedicated solely to a company and its brands."
Such centres can learn from all aspects of a company's business, centralising guidelines that might reside in different documents, processes or people, he notes, saying that doing so can ensure high submission success rates and strong efficiency gains.
Pharma's challenge is not just about agility in ordinary times or even responding to the extraordinary demands of the COVID-19 pandemic; the industry must also be ready to take advantage of future opportunities.
"We're all trying to find ways to automate, and that is going to be one of the biggest game-changers in all of this. It's going to be a big component of how we move forward so that, not only are we agile, but we anticipate review outcomes before we're even in front of a review team," Jeremy says.
Preparing for an agile pharma future
The more agile pharma companies can be, the more successful they will be. As they pursue greater agility, and the ability to quickly change content without error it can offer, they must improve their internal processes.
Learning from digitally-native brands, and the way they 'go and grow', can be assisted by support to build a base of people, best practices, processes and technology, with trusted outsourcing partners overcoming any fear about 'losing control' – even within the MLR process.
Pharma businesses are built by providing lifesaving drugs to the people of the world – but without timely, responsive content they cannot help empower patients, through the right tools and communications, to access the medicines they need.
About the interviewees
Joe Holmes – vice president of marketing services

Joe Holmes is an experienced marketing professional with 13 years in the industry. He started his career on the brand side, working within marketing teams in a number of global organizations, across predominantly digital channels. Joe began his life at Tag in the UK, bringing efficiencies to his clients, working across all conceivable channels. He now resides in New York, collaborating closely with Tags new and existing clients to ensure proposed solutions are fit for purpose. He partners with clients in the Life Science, Retail and Technology sectors to create efficient delivery models, and on-board them successfully into the business.
Jeremy Richter – director of regulatory affairs

Jeremy specialises in Medical Legal Regulatory (MLR) teams, workflow, and process implementation. He's a collaborative-minded manager with proven success in building and managing cross-functional, creative production teams within the Life Sciences sector delivering high-quality, compliant materials. Currently, Jeremy leads Tag's Regulatory Center of Excellence for Life Sciences, implementing a solution hub of creative, QC and regulatory experts to significantly improve MLR pass rates for top pharma brands.