Join the dots or lose out, Syneos Health advises big pharma
Views & Analysis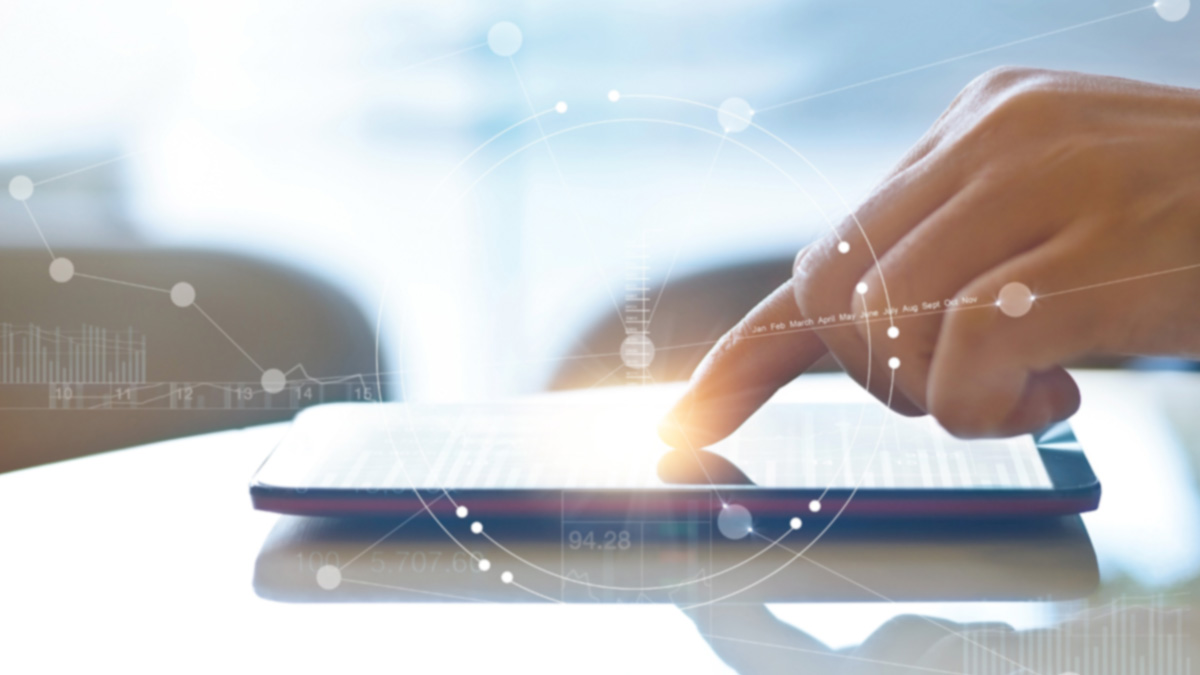 Pharma companies need to rethink how they communicate and share information and insights within their own organisations, according to Syneos Health's principal for real world and late phase development, Erwin De Cock. We spoke to him at the eyeforpharma conference in Barcelona to learn about the company's Biopharmaceutical Acceleration Model, and the increasing importance of real-world evidence.
It's widely accepted across the pharma industry that there is a need to make organisations more agile and focused to be able to bring innovative products to patients in need.
To achieve this goal, how can management better join their disparate business functions such as commercial operations and R&D that may well be outsourced, to make operations more efficient and get drugs to market faster?
Erwin De Cock, principal for real world and late phase development at Syneos Health champions the company's Biopharmaceutical Acceleration Model, an end-to-end concept that encourages cross-pollination across all functions throughout clinical and commercial.
He told pharmaphorum at the eyeforpharma conference that the "slice and dice" model that is still so common across the industry needs to be revised in order to help decision making by improving communication across business functions working in silos.
"What I hear all the time from medical affairs people is that it's sometimes difficult to connect the commercial and clinically-oriented people"
Instead, De Cock's philosophy is focused on ensuring that various business functions improve communication around products in development with each other in order for the business to do better at achieving its strategic and commercial objectives.
"It's very much about getting people aligned internally by them talking to each other so that they all understand each other's viewpoints and the data and evidence they want to see.
While the separation between R&D/ clinical and commercial has been introduced historically in order to satisfy regulators, continuing to work in this way is holding back progress, he said.
De Cock noted: "It's all about the communication. That is actually a big challenge that we see in the pharma companies where you still encounter silos. You have scientists within, R&D, business-oriented people within commercial, and right in the middle you have medical affairs. What I hear all the time from medical affairs people is that it's sometimes difficult to connect the commercial and clinically-oriented people."
Lost insights
As a result, pharma companies may be losing key insights into successful development from their own colleagues.
This could have dire consequences further down the line as unsuitable candidates make it through to clinical development, only to fall short at the time of commercialisation.
With later-stage clinical trials costing millions of dollars, failed trials are a major drag on pharma companies, and are also a tragedy for the patients who have altruistically volunteered to improve scientific knowledge.
Making the most of all available information (for example, around unmet need and anticipated disease management landscape) and ensuring those working in R&D have honest constructive feedback from all parts of the business and vice versa is increasingly important, according to De Cock.
"People may sit in their silos and have their own objectives. Scientists are sometimes so focused on the molecule; they don't like to hear that maybe their molecule is going to fail because there's no market for it."
Though there is tremendous collective brainpower in pharma organisations, it is important that they obtain supplemental ideas and insights from external partners, including clinicians (for example, through advisory board meetings) and specialised vendors and contract research organisations.
To this end, Syneos Health helps support pharma organisations to "join the dots" by offering end-to-end clinical and commercial services through its Biopharmaceutical Acceleration Model. This includes bringing together various business functions and facilitating discussions around pipeline prioritisation, overall business strategy, medical affairs strategy, but also real-world evidence generation, to name a few topics.
Real-world evidence
While the randomised controlled trial is still seen as a gold standard when it comes to getting drugs past regulators, today's payers and stakeholders, propelled by the 21st Century Cures Act in the US, require real-world evidence to make critical decisions on a product's formulary status, reimbursement and use.
Indeed, pharma companies must increasingly prove that their drugs are cost-effective and safe once regulators have cleared them for general use and have given market authorisation.
Real-world data are also sought-after to help get drugs recommended for reimbursement by payers, or on to formularies.
Real world-data can also help inform trial designs before they are even started, and perhaps allow researchers to understand how existing drugs and treatments can inform decisions such as meaningful endpoints, and which patients to include and exclude in a trial.
Generating real-world evidence is crucial to Syneos Health and is part of the company's culture and way of working.
De Cock said: "We're an organisation that knows the importance of real-world evidence. It's not a buzzword, but an actual part of the daily activities that we do."
Overall, his message to pharma is that companies failing to improve communications across their business functions could miss out on valuable marketing opportunities for their products.
In an increasingly competitive world where payers and health technology assessment bodies are becoming more and more influential, and the patient voice is louder, maximising a product's potential depends on a joined-up approach to communication across a company. Understanding each other's perspectives and needs, but also the real-world evidence needs by external stakeholders, has become critical to ensure commercial success.
"That's the bridge between clinical and commercial," says De Cock. "This is a space we have to be connected to. The evidence is going to be needed farther downstream."
About the interviewee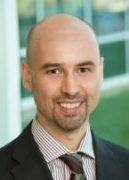 Erwin De Cock, MSc is a health economist and real-world data scientist with over 19 years of biopharmaceutical consultancy experience. Erwin joined Syneos Health in 2017. Prior to this, he held various roles at United BioSource Corporation, a CRO specialised in late stage research, where he was responsible for the design of observational studies and having managerial and business development responsibilities.