What next for joint working that really improves patient outcomes?
Views & Analysis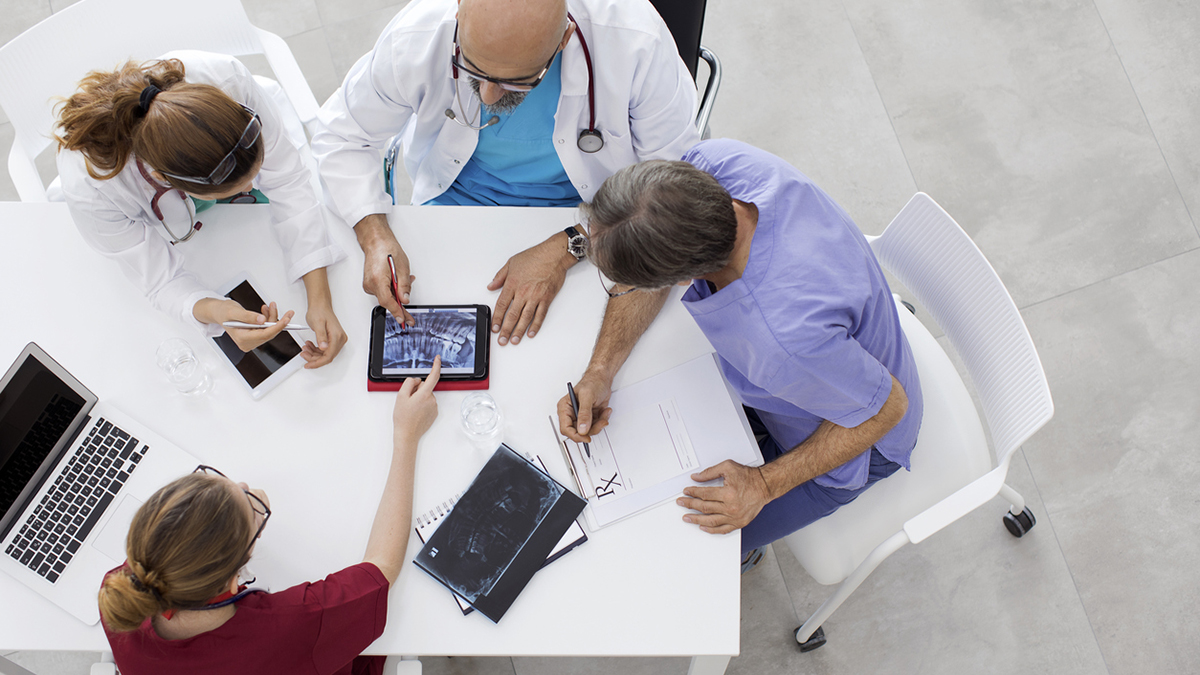 Joint working has become something of the norm in the last decade, but have we taken the time to step back, take stock and see if we are doing it right?
At their core, pharma, clinicians, advocacy groups and academia all have the same goal: to improve patient outcomes.
It seems obvious, then, that working together is the best way to ensure programmes, projects and initiatives achieve just that.
But just like everything else in the evidence-based word of healthcare, success needs to be analysed and measured if it is to be improved.
Current landscape
It's been eight years since the Association of the British Pharmaceutical Industry (APPI) and the Department of Health published Moving Beyond Sponsorship: An Interactive toolkit for joint working between the NHS and the pharmaceutical industry.
"The NHS and pharmaceutical industry share a common agenda to improve patient care outcomes through high quality and cost-effective treatment and management," it explained, adding that good joint working does not just happen.
"It takes time and effort to get to a position where it has a chance of success," it said.
Since the toolkit was published, healthcare has changed dramatically: the NHS has been restructured, digital health has exploded, and the pharmaceutical industry has developed a desire to embrace the concept.
Healthcare collaboration experts, Dovetail, recently held a round-table discussion in a bid to find out what comes next.

Founder and managing director of Dovetail, Claire Munro told pharmaphorum: "By now, the industry has quite a lot of experience doing things as collaborative programmes, but while there's a desire to do joint working, we haven't yet reached a conclusion on what works and what doesn't."
Moving the conversation on
While the potential benefits of joint working have been acknowledged, we also know that bringing them to fruition and delivering agreed outcomes isn't always easy.
A 2012 ABPI publication, Joint Working with the Pharmaceutical Industry: Guide and Case Studies, explained: "Joint working describes situations where the NHS and pharmaceutical companies pool skills, experience and/or resources for the benefit of patients and share a commitment to successful delivery.
"However, feedback from some partners found that joint working can be difficult to initiate due to the number of parties involved and the lack of clear shared objectives."
To move the conversation on from this, we need a solid understanding of what works and what doesn't, said Claire.
"It's time we started to think about what excellence is, and how we can improve on it. It's been a long time since Moving Beyond Sponsorship was launched. We need to take it to the next level."
Dovetail's event, Joint Working that Works, brought experts from across industry together with clinicians from a range of disciplines and roles.
They were tasked with looking at how success has been achieved, as well as the common pitfalls and how things could be improved. And the importance of the mission wasn't in doubt.
Said Claire: "They all agreed there are areas of commonality where it makes sense to work together. In terms of perspective, collaboration can offer diverse viewpoints that help you see and understand things you wouldn't otherwise.
"Sharing resources, knowledge and skills can bring immense value to all the partners, and it results in achieving commercial goals while improving patient outcomes and experience."
But a lack of understanding regarding the time and capacity, skills and resources needed to make joint working succeed is holding projects back, the panel found.
"People can sometimes think it's easy to set up a joint working project. But there's a real need to invest time in making sure you have all the right skills and resources.
"And sometimes, joint working is set up when it is not the best solution for the problem at hand," Claire said.
Recommendations
Over the course of an evening of workshops, Claire's band of opinion leaders set out several recommendations that could drive the agenda forward.
High among them was understanding that initiatives can evolve over time, as circumstances change, so adaptive mechanisms should be built into agreements
But keeping a clear patient benefit at their heart acts as a moral compass – and if patients could be involved from the very start, so much the better, the panel agreed.
They also spoke about the importance of setting realistic goals, and concluded that a small, well-considered project that delivers can make a significant difference to patient care.
The biggest barrier to joint working is a thorough understanding of what it is and how it works, they said.
"There is a capability and skills gap, which needs to be addressed if the NHS, industry and patients are to reap the potential benefits of collaboration," said Claire.
Joint purpose
There is a real appetite, among industry and clinicians alike, to make joint working work better – but to do that we need a solid understanding of what it is and how to do it.
Like everything, success needs to be analysed and measured if it is to be replicated and improved.