COVID-19 drives a new era of self-care
Views & Analysis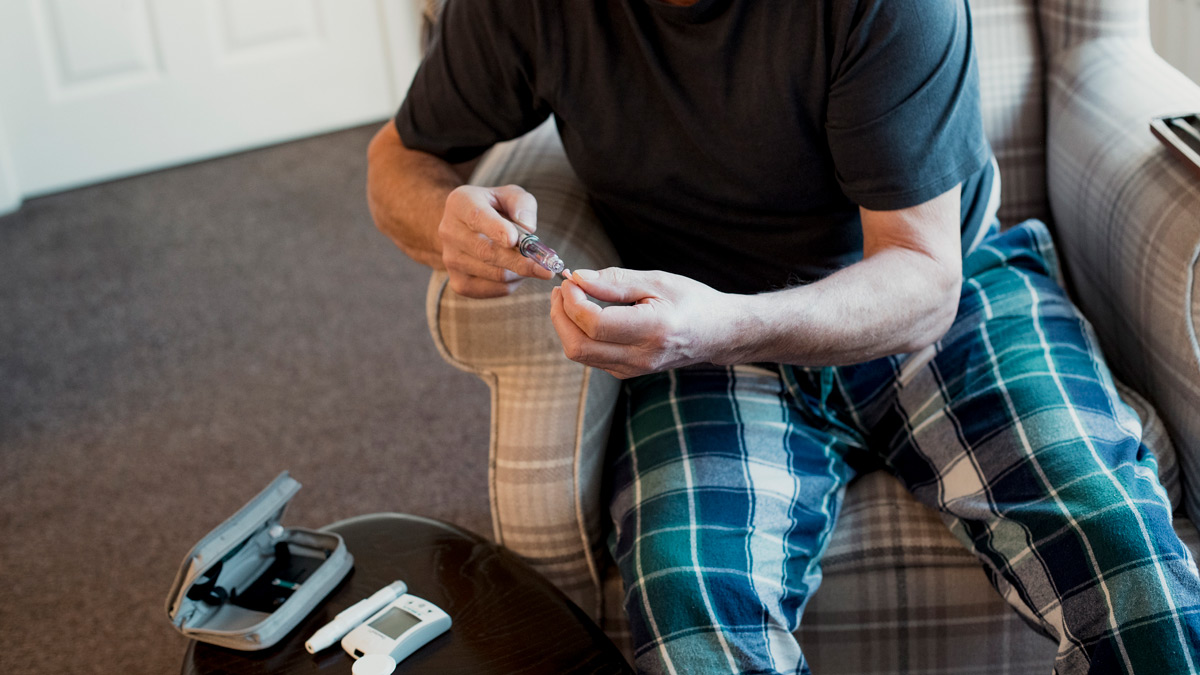 New research shows that the COVID-19 pandemic is encouraging people to take their health into their own hands, and experts say this trend towards self-care could be a significant boon for healthcare systems – one the pharma industry should be encouraging.
We often hear how early detection and disease prevention will be key for the future of healthcare – alleviating pressure on already over-stressed health systems by nipping costly and preventable diseases in the bud before they can drain healthcare resources, but a sometimes-overlooked dimension to this is encouraging people to practice self-care and rely less on doctors to treat minor illnesses.
"There's massive pressure on limited resources in healthcare, while systems like the NHS are still mostly only able to focus on curing diseases and not preventing them," says Ed Hudson, managing director of Create Health. "People are going to have to start taking ownership of their own health. It's going to slowly stop being socially acceptable to not take any responsibility for your health, especially if you have several comorbidities.
"Self-care will even up resources and give a better shape to our healthcare system."
"Greater adoption of self-care helps to create a better future for all, through creating a health society, healthy economy and improving the health of the global population," adds the Global Self-Care Federation's (GSCF) director general Judy Stenmark.
"For the pharmaceutical industry, responsible self-care is crucial to ensuring a healthy population that is health literate, understands self-treatment and practices it effectively"
Judy Stenmark, GSCF
"For the pharmaceutical industry, responsible self-care is crucial to ensuring a healthy population that is health literate, understands self-treatment and practices it effectively."
The GSCF, which is celebrating its 50th anniversary this October, represents associations and manufacturers in the self-care industry, and aims to promote the benefits of self care for sustainable and better global health outcomes.
"Self-care is an essential pillar of sustainable healthcare systems," Stenmark adds. "At a time when less than half of the global population has access to essential health services, responsible self-care helps to improve health, human rights and social outcomes, reduce health disparities and increasing equity and increase health coverage and access.
"It can also reduce costs and improve efficiency, as well as increase the quality of services."
Stenmark notes that self-care has become even more important during the COVID-19 pandemic, which has quickly seen healthcare systems become overstretched.
"Self-care plays a key role in relieving the burden on healthcare practitioners and services as coronavirus continues to trigger adverse health consequences across the globe," she says.
Indeed, new research from GSK Consumer Healthcare and Ipsos MORI has shown that since the pandemic began people in the UK are increasingly self-educating and forming new habits to improve everyday health, from visiting pharmacists instead of the GP to staying at home when ill to avoid transmission.
The survey, which looked at 1,108 participants aged between 16 and 75 years of age, found that the majority of people (77%) consider it important to take their health into their own hands in order not to burden the healthcare system.
As a result, almost half of all Britons (48%) said they intend to use pharmacists more in the future to give them advice about how to treat minor health concerns.
The research also revealed that 39% of Britons thought they took their health for granted before the COVID-19 outbreak, with 56% saying that they now have a better understanding of what impacts their health.
"You don't really think of TikTok and B2B marketing together, but why not? We need as many different layers of communication as we can get to make self-care viable in the future"
Ed Hudson, Create Health
The authors say that in the wake of the pandemic, there is a renewed appetite for proactive self-education on the topic of health; some 50% of respondents said they now feel more able to recognise their body's symptoms of ill health and 62% are more likely to consider their health in day-to-day decision-making.
When it comes to self-care, respondents said they considered it important to alleviate pressures on the NHS – they are avoiding GP and A&E visits as a first port of call in times of illness, and instead turning to pharmacists, digital resources or over-the-counter products.
Only 10% said they would visit their GP or A&E as the first port of call when feeling unwell, and over three-quarters (77%) consider it important to take their health into their own hands in order to reduce the burden on the NHS.
Almost half of Britons plan to consult pharmacists more often about how to treat minor health concerns in the wake of the pandemic, and around three-quarters state that they would trust pharmacists for advice.
Seventeen percent said they would use online resources for guidance in the first instance of minor illness (internet search engine, NHS Choices website, or other medical website or app).
Meanwhile, almost half of those surveyed say they are now more likely to treat illness with over-the-counter medicines instead of going to their GP.
Jon Workman, GSK Consumer Healthcare area general manager, UK & Ireland, explained why the company wants to promote self-care:
"The pandemic has been an important wake-up call with people paying more attention to their everyday health. We need to act now to harness this attitudinal shift.
"We need to make sure that everyone feels empowered with the knowledge to take good care of themselves, and in turn realise the benefits for families, communities and wider society. This means we need to enable people to make informed decisions to improve their health and know when going to a doctor is a sensible call, and when they can safely and accessibly take care of their health niggles at home, In turn this would help reduce the burden on stretched healthcare systems and medical practitioners by potentially limiting unnecessary visits to a GP or A&E.
"This is a long-term solution designed to bring about sustainable and positive behaviour change for individuals and whole societies."
Encouraging further self-care
For now these trends are mostly driven by stay-at-home orders and the desire to relieve pressure on health services, but Stenmark says she expects these trends to continue once the pandemic is over.
In fact, she notes that before COVID there were plenty of other factors driving the adoption of self-care – including a rapidly ageing population with a greater need for chronic disease management and a more active lifestyle, as well as the increasing ubiquity of digital, which leads to consumers wanting convenient, transparent and affordable options and empowers them to seek holistic, personalised solutions.
Beyond this, there are other factors within the control of the healthcare and life sciences industries that will determine how ubiquitous self care actually becomes.
For example, Stenmark says that boosting health literacy is both the top driver and the biggest barrier to further adoption.
"Increased health literacy empowers individuals to play an active role in improving and managing their own health. Access to better information and education on self-care and available self-care options is crucial."
She adds that there is an important role here for the pharma industry to help improve health literacy by better educating consumers.
Trust is another key factor. GSCF has conducted a trust audit to understand trust in the self-care industry among both consumers and industry stakeholders. The audit shows that product safety, efficacy and regulation are the primary drivers of trust in self-care.
When looking at regions, Europe scores high in trust as a result of its focus on policy, testing and regulation control.
The audit also showed that factors weakening trust include weak regulatory frameworks and a lack of responsible use and promotion of self-care products.
"Improving policy and regulation is crucial to strengthening the perception of the industry and will allow for the correct structures to be put in place to enable people to make the right decisions," says Stenmark.
Self-care via TikTok
Hudson stresses the importance of good communications from pharma and healthcare to improve literacy and trust – but says that the industry still often lacks the ability to truly connect with its customers.
"Often pharma's communication is not that compelling or motivating," he says. "They tend to forget that patients are consumers as well, and go for more B2B style comms rather than B2C.
"The industry is good at communicating to clever doctors, but not that good at doing simple or compelling communications for patients. They have to use language that is accessible.
"If your communications can help a patient's children understand how to, say, put on a wound dressing, then it will work. If they can't, then it won't work. It's not about patronising people but about recognising that medicine is quite complicated."
He says that the digitisation of communications is helping to make self-care more achievable for populations.
"Formats like animations and videos are important for this and need to become more prevalent. It can be hard to articulate information about a drug, such as what the molecule does, why people should take it, and what it can do for them – but animations and videos can help enormously with that, and are often a better way of explaining these complex subjects.
"These formats aren't exactly new to healthcare, but at the moment many of them aren't high-quality. Often companies will just do an animation for the sake of it and not put any thought or budget into it, resulting in a bad asset that won't be effective at all.
"When using digital formats, the industry needs to think about what problems they're actually trying to solve."
Hudson notes some unusual but creative examples of recent comms that have been effective in disseminating self-care information, such as getting diabetic TikTok influencers to post a dance video about how to properly administer an insulin injection, or using character skins in a video game to educate people on a skincare product.
"You don't really think of TikTok and B2B marketing together, but why not? We need as many different layers of communication as we can get to make self-care viable in the future."