ASH 2017: CAR-T therapy and beyond
Views & Analysis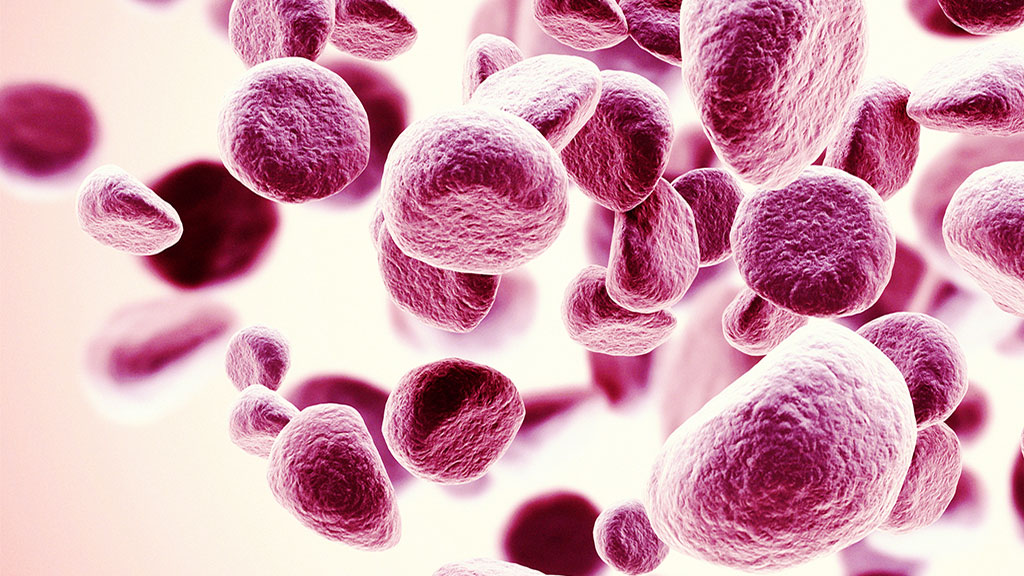 As the American Society of Hematology's 2017 congress approaches, there's plenty to be excited about – not just in blood cancer, but in previously overlooked diseases such as sickle cell anaemia and haemophilia. Richard Staines finds out more from IQVIA's experts, Sari Heitner Enschede and Jeffrey Keefer.
In blood cancer, the news has been dominated by the rise and recent approval of chimeric antigen receptor T-cell (CAR-T) therapies, where the body's own immune cells are genetically modified so that they attack cancer.
CAR-T technology is set to be a major talking point at the ASH congress in Atlanta, Georgia, following the recent approval of Novartis' Kymriah™ (tisagenlecleucel) and Yescarta™ (axicabtagene ciloleucel) from Gilead.
Novartis has already announced it plans to present six-month data and analyses from its phase 2 JULIET study.
This was used as the basis for regulatory filings for its first to market CAR-T Kymriah (tisagenlecleucel) in relapsed/refractory diffuse large B-cell lymphoma (DLBCL) an aggressive form of non-Hodgkin lymphoma.
Kite Pharma has been close behind in the race to get a CAR-T approved and its new owner Gilead will present 12-month data from the ZUMA-1 study used to approve Yescarta (axicabtagene ciloleucel) in DLBCL.
Sari Heitner Enschede, haematology medical strategy lead, at IQVIA's Therapeutic Sciences and Strategy Unit, said CAR-T will be "stealing the show". "Kymriah has been getting quite a lot of attention with what appears to be deep and durable responses in children with acute lymphoblastic lymphoma.  Kite's CAR-T has just got approved and that is creating some excitement as well."
"Companies like Juno are not far behind in terms of developing their CAR-T and we are going to see a lot of interest," said Heitner Enschede.
But those attending the conference will also be looking for information about safety, as although CAR-Ts can have a powerful and sometimes curative effect, they are associated with some serious side-effects.
Cytokine release syndrome – where the body's immune system goes into overdrive with potentially fatal consequences – has been observed in clinical trials. This will likely mean that treatment will be limited to specialist centres that are equipped to deal with these side effects and other known issues such as neurotoxicity.
"What is emerging with CAR-Ts are the risks and the toxicity -  they have black box warnings on their labels. That is something that the community wants addressed. People are being very cautious about using them in certain centres. But they can be so efficacious that people are willing to work with a toxicity profile that is potentially quite severe."
"I don't think people really know what long term effects will be, there is a potential downside in terms of safety that needs to be monitored," said Heitner Enschede.
CAR-T is confined to blood cancer for the time being, although already there are combination therapies on the horizon. The checkpoint inhibitors that have revolutionised treatment of solid tumours are also now beginning to make inroads into blood cancer.
Earlier this year Merck & Co's Keytruda® (pembrolizumab) got FDA approval in classical Hodgkin's lymphoma. Heitner Enschede noted that bispecific antibodies continue to be another promising area of research. Amgen has already proved that this form of therapy can work in blood cancer with its Blincyto® (blinatumomab), approved in two acute lymphoblastic leukaemia indications. These can be used to bridge the gap between T-cells and cancer cells, another way of producing an immune attack on the cancer.
A scientific workshop on Friday at ASH will focus on bispecifics targeting CD20, and also focus on potential future developments in CAR-T technology.
Other notable developments in blood cancer include AstraZeneca's Calquence® (acalabrutinib), which was approved earlier this year in previously treated mantle cell lymphoma, and Bayer's Aliqopa® (copanlisib), recently FDA-approved in relapsed follicular lymphoma.
Pfizer's Besponsa® (inotuzumab ozogamicin), recently approved in acute lymphoblastic leukaemia could also prove to be a talking point, said Heitner Enschede.
And those in the scientific committee are still interested in the grand-daddy of blood cancer drugs, Rituxan® (rituximab). The FDA approved a new subcutaneous formulation of this staple treatment in several different types of blood cancer. Doctors are loyal to this drug and it can prove a tricky job to convince them to use more recently approved therapies, noted Heitner Enschede. "There is the question whether any of these drugs are better than rituximab, or if they are just dosing them at higher exposures," she said.
Sickle Cell Anaemia
But there's more to ASH 2017 than just blood cancer, and developments in research into haemophilia and sickle cell anaemia will prove major talking points, according to Jeffrey Keefer,a paediatric haematologist and head of IQVIA's Pediatric and Rare Disease Centers of Excellence.
Keefer points to a "plethora" of research into sickle cell anaemia, driven by emerging technologies in gene therapy, including gene editing.
Aside from its work in CAR-T therapy, Bluebird Bio is also developing LentiGlobin® BB05, and is set to present updated data from clinical studies in patients with transfusion-dependent β-thalassaemia and sickle cell disease.
But there are a range of other therapies under development, and a deeper understanding of the biology underlying the condition is leading to a whole host of potential therapeutic approaches.
"There is a flurry of activity in drug development from a variety of different companies."
One of these is Global Blood Therapeutics, a biotech from San Francisco that is developing voxelotor, formerly known as GBT440, for sickle cell disease. It will publish seven abstracts on GBT440 at ASH, and one of these highlighting updated data from a phase 2a study in adolescents has been chosen by organisers as the subject of a press briefing.
Voxelotor works by interfering with the abnormal polymerisation of deoxy-haemoglobin, the underlying mechanism of red blood cell sickling.
Keefer said: "The sickle cell community is really interested in this and there are a variety of other molecules that people are waiting to hear about as well." He noted that IQVIA through its contract research work has been playing a key role in sickle cell anaemia research, recruiting patients in sub-Saharan Africa, where the disease is much more common than in the US or Europe, to clinical trials. "That was a big breakthrough," he said.
Roche has been grabbing headlines with the approval of its Hemlibra® (emicizumab) for haemophilia A with inhibitors. And this week Roche followed this up with data from a phase 3 study showing the drug is also effective in patients without inhibitors.
This new data could allow Roche to market the bispecific antibody across the entire haemophilia A population and Keefer says this is likely to create a "buzz" at the conference.
Biosimilars
Another area of R&D focus is biosimilars – less expensive near-copies of biologic drugs that have been on the market in Europe for more than a decade but have only just begun to make inroads into the U.S. in the last couple of years.
Biosimilar development for the U.S. market has also been back-to-front: in Europe, the first biosimilars were the slightly less complex molecules such as granulocyte stimulating factors and erythropoietin. But in the U.S., manufacturers focused mainly on the large monoclonal antibody molecules first for commercial reasons.
Sales of drugs such as inflammatory disease Remicade® (etanercept) stand at several billion dollars a year in the U.S. alone, so biosimilar manufacturers tackled these first once the government put special approval pathways in place at the beginning of the decade.
The GCSF and erthryopoietin biosimilars will likely prove to be a focus of attention at ASH 2017 and the potential savings that they could bring to the healthcare system.
"A lot of work has been going on there to establish biosimilars, which will make healthcare costs much more reasonable," said Heitner Enschede.
For more on the latest innovations in the field of hematology, and our focus on what this means for the clinical trial process, please click here to access the Spotlight.
For the latest insight from IQVIA on oncology and hematology please click here.