Daiichi Sankyo: pharma needs to become NHS 'experts'
Views & Analysis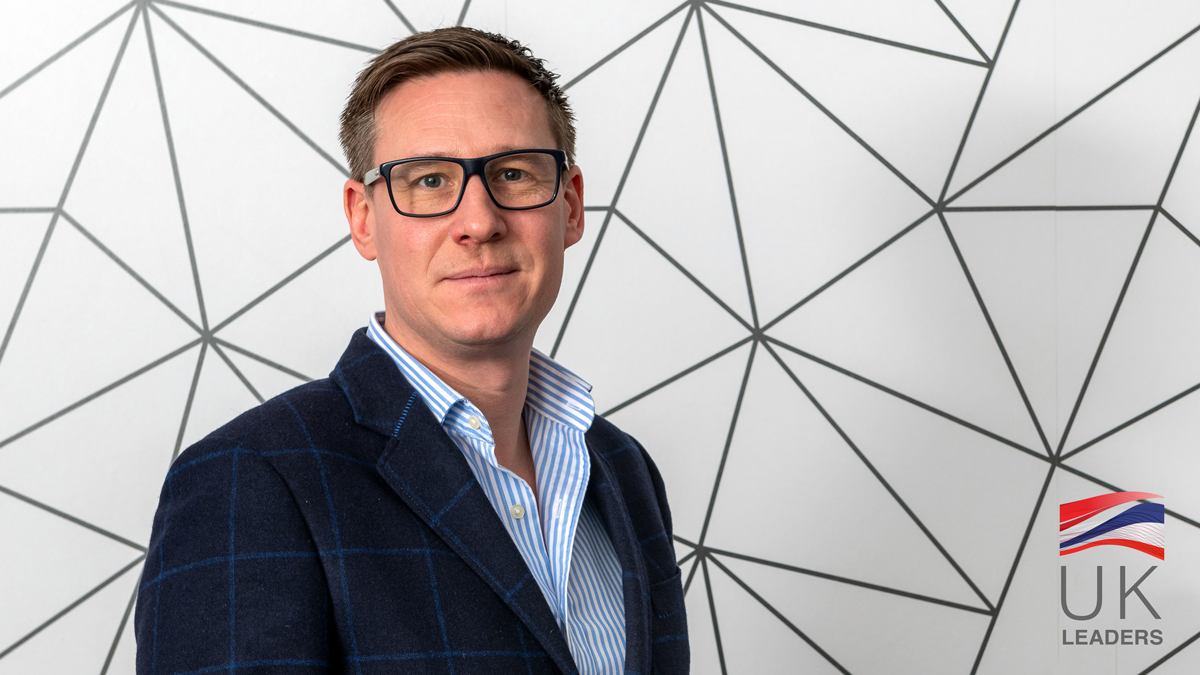 If pharma wants to help the NHS improve outcomes, it needs to do so through a true partnership rather than a transactional relationship. That's according to Daiichi Sankyo's UK managing director Manuel Reiberg, whose goal is to make sure the firm is a "responsible pharma company".
Reiberg says this approach rests on two pillars: gathering insights and expertise from across the health system to become a provider of "genuine solutions"; and responsibly partnering with the NHS to identify inefficiencies and deliver new, effective and sustainable healthcare across the UK.
"We need to go beyond just supplying medicines," Reiberg says. "We need to have a way of becoming an integral part of collectively addressing the challenges in our healthcare system.
"That means we are looking beyond just selling drugs, and instead understanding how we can support diagnosis, adherence, or even prevention programmes."
One of the first things Reiberg set out to do when he joined the UK arm of Daiichi Sankyo was to better understand the country's healthcare environment and the relationship between pharma and the NHS.
"It's a very complex, fragmented environment with a lot of devolved decision-making," he says. "I realised very quickly that I couldn't manage the company from the boardroom. We had to find an operating model that devolved our decision-making as close as possible to our customers."
"We want to develop initiatives that truly make a difference and have a sustainable impact rather than just being promotional"
The team implemented a model that helps them better understand the challenges of the local health economies and their decision processes.
Reiberg's hopes that this will help Daiichi's employees become "local NHS experts", able to align their relationships and activities with the challenges of local health economies to deliver care beyond selling pills.
"We want to develop initiatives that truly make a difference and have a sustainable impact rather than just being promotional. As a partner to the NHS, we want to support our customers meet their broader health policy objectives, including delivering improved population health outcomes and reducing health inequalities.
In a recent fireside chat at eyeforpharma Virtual in March, Reiberg outlined his vision for how the industry business model needs to evolve to one which is truly embedded as part of the healthcare system – saying he hopes savings from greater efficiencies within pharma can be passed onto healthcare systems and governments, rather than being used to sustain margins.
"We are currently facing a huge crisis," he said at the time, referring to the COVID-19 pandemic, "and let's face it, we're still suffering from 2008, so the current approach is not sustainable. We need to think about how we can leave the next generation a healthcare system that they have access to."
When speaking to him about the NHS in particular, Reiberg says he hopes these joint working can be part of that solution.
"I fundamentally believe in providing healthcare regardless of status, income, etc.," he says, "but we can see quite big variations in services across the UK.
"We have a responsibility to work towards more sustainable healthcare systems, partly by understanding where the financial pressures on the system are and where we can collaborate in order to drive efficiencies and savings."
He says the key to identifying those inefficiencies is "bringing the right data together" from the NHS' "incredibly rich" databases.
"We've supported initiatives with the Imperial College AHSN, who worked on developing a dashboard which made gaps quite obvious. This helps us contribute constructive discussion on how we can address those unwarranted variations or in different parts of the country through innovative medicine."
Many of these joint-working initiatives have been aimed at helping improve atrial fibrillation (AF) care within the NHS. Examples include creating an integrated care pathway for anticoagulation and increasing the number of patients with newly identified AF who are anticoagulated by HCPs; assessing whether direct oral anticoagulants (DOAC) practice is safe and effective in certain Trusts; setting up a course to teach quality improvement in AF pathways; and supporting digital champions within the health service. All of these initiatives have been aligned to the AHSN Network's 'Detect Protect and Perfect' agenda, which seeks to improve outcomes and reduce variation in this area.
Reiberg says that the key to establishing these relationships is to "genuinely listen" to what the NHS' challenges are.
"Pharma needs to acknowledge its purpose and its social responsibility, and we need to appreciate that we can't do it alone. We need to be open to new models of interactions. We need to be open in understanding and listening to what the actual challenges of the health economies are, both nationally and locally."
He adds that pharma also needs to help make sure initiatives from the UK government like NHSX are properly aligned with the direction of the industry in order to minimise redundant efforts from both parties.
Luckily, Manuel believes the NHS is keen to partner with pharma if the industry comes in with the right attitude.
"If you are genuine in your approach to collaborating with the NHS their response is usually very, very positive and constructive. I've been really impressed by all the interactions we've had so far.
"That is very exciting, and it gives me a lot of energy to work with whoever we can in the healthcare system to make a real difference to patients in the UK, and ultimately deliver on the ambitions of the NHS Long Term Plan."