Lifestyle as medicine
Views & Analysis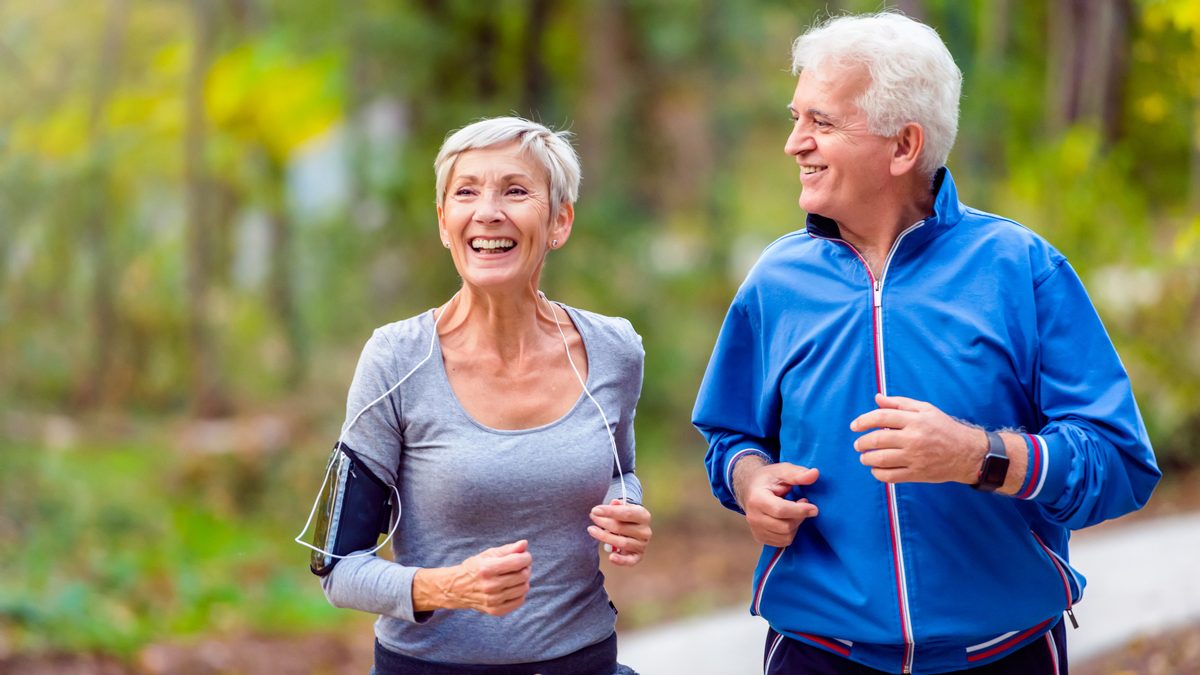 There's nothing new about the idea that diet, exercise and other lifestyle factors impact our health and wellness. What's new is leveraging digital technologies to help encourage us in those pursuits.
It's an aspect of digital health or 'lifestyle as medicine' that has the ability to empower consumers to improve their health and provides additional ways for physicians to make more specific and helpful recommendations.
We know that behavioural aspects of our day to day life are important to our overall health and wellbeing, and digital can help provide access to advice and information in a way never before possible.
For example, the Pioppi Protocol, whose development was based on a documentary called The Big Fat Fix, provides guidance based on the lifestyles of those in a small fishing village in the south of Italy, Pioppi, where inhabitants typically live 10 years longer than counterparts in other areas of the world. Learning from this village, codifying what makes their lifestyles healthier than average, and then serving it up in a way that is accessible to others around the world is the power and scale we can access via digital.
"We're expecting to see more partnerships between pharma and 'lifestyle as medicine' start-ups as value-based models provide incentives to ensure we stay happier and healthier"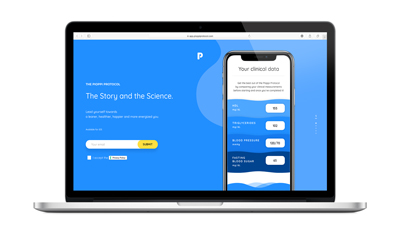 The pharmaceutical industry has long known lifestyle factors can greatly impact outcomes across a variety of, if not all, therapeutic areas and so would dutifully include some mention of diet and exercise in patient support programmes, but that was typically a tick-box exercise.
Now, the rise of digital health solutions provides numerous opportunities to assist patients in a more meaningful way to improve their health, be it through nutrition or diet recommendations, exercises or stress reduction.
Let's explore how 'lifestyle as medicine' is beginning to play out.
Nutrition and diet
In the recent past, at the end of a visit to the doctor, patients would often hear the phrase "watch your weight and get some exercise". Even the most motivated consumers would then be left bewildered by the plethora of options available to them (low carb, vegan, keto, paleo, gluten free, low sodium… the list goes on), and depending on their condition each diet could have a huge impact on their health outcomes.
Doctors themselves receive very little, if any, education on nutrition in medical school, and even if they are self-educated around the impact of diet on various diseases, they very rarely have the time to advise their patients in those areas.
Digital health start-ups like Savor Health look to take the guess work out of those decisions, creating an AI engine that essentially 'catalogues' the brain of a nutritionist and customises meal plans for patients based not only on their conditions, but their treatment plans as well. Oftentimes, the side effects of various kinds of medications can be ameliorated by supplementing with a diet rich in various vitamins and minerals. AI and digital health tools can also help support us.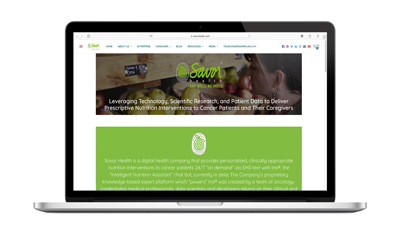 Exercise
You may have seen the blowback Peloton has been receiving based on their new holiday ad, hawking their $2.5k+ connected exercise bikes. Luckily, we don't need thousands of dollars to access exercise advice on our mobile devices.
There are numerous apps serving up whatever kind of exercise you prefer, whether that be HIIT (high-impact interval training), power walking, yoga or running; there are thousands to choose from.
A FitBit, Apple Watch or other connected device allows you to track how well you're doing with your planned movement, whether it be the arbitrary ten thousand steps a day or training for a marathon. And the data being collected by these devices can be extremely valuable, as evidenced by the recent purchase of FitBit by Google. How they use this data remains to be seen, but while data may be the new crude oil, without refining it and extracting meaningful insights it's not so helpful.



Meditation and mindfulness
There are many meditation/mindfulness apps available that provide an easy way to learn practices that are thousands of years old on your smartphone, such as InsightTimer, Calm, 10 Percent Happier and Headspace. What may have felt like a 'fringe' activity that only those living in a commune or in California do, meditation is now becoming more mainstream with the introduction of these apps. John Kabat-Zinn is credited with being the first to integrate meditation and mindfulness into healthcare with his MBSR (mindfulness-based stress reduction) programmes and using these practices and techniques has been proven to help many suffering from a variety of chronic health conditions.
Mental wellbeing
Not everyone wants to learn how to meditate, but everyone could use some help reducing stress and improving their mental wellbeing. Happify leverages various evidence based protocols from the fields of positive psychology, cognitive behavioural therapy, among others, to alleviate stress and improve wellbeing with exercises delivered through your phone. HealthTunes offers "music as medicine" with specific music and sound therapies based on evidence-based clinical research. A precise therapy plan schedules dosage and treatment length. Binaural beats and music tracks restore and balance an individual's physiology, including brain wave, heart rate, and respiratory entrainment.
The rise of health coaches
Given all of these new ways to access and personalise 'lifestyle as medicine' it's no surprise that health coaching is becoming a rapidly growing industry. With companies like Noom and Omada, health coaches are trained to pull from a variety of different modalities to serve up a programme that makes the most sense to each consumer based on their specific chronic conditions. Independent health coaches are also a growing industry and start-ups like YourCoach help provide platforms that allow those independent coaches to run their individual businesses more efficiently and effectively.



It's exciting to see the growing number of ways technology can take the guess work out of improving our health and wellness. And as an industry we're expecting to see more partnerships between pharmaceutical companies and 'lifestyle as medicine' start-ups as value-based models providing more incentives to ensure we stay happier and healthier.
Partnering large bureaucratic businesses (like pharma companies) with small and nimble start-ups isn't always easy, but when the patient (or consumer) is truly viewed at the centre, these are the kind of partnerships that can't be ignored moving forward and those that will show the most promise.
About the author

A 20+ year veteran of consulting and digital marketing, Kristin Milburn's experience has had a consistent focus on healthcare and technology and the intersection of the two. She is a strategic and innovative thinker, who has held leadership roles in strategy/planning and client engagement at various digital firms with numerous Fortune 100 pharmaceutical and technology clients. After launching her own digital shop and rising through the ranks on the agency side, Kristin jumped to the client side and joined the newly formed unit at Novartis called Digital Medicines in 2015. In that role, she looked to make transversal connections from other industries and find diverse partners from all corners of the healthcare ecosystem and beyond to help accelerate the experimentation and adoption of new digital health solutions to improve the lives of patients. Headspace was one such solution she felt could have significant impact across a variety of disease states and she joined the team there to integrate mindfulness/meditation into healthcare. Kristin is now the global head of digital health partnerships at Healthware Group working to help advance the growing field of digital health and digital therapeutics by forging meaningful connections between start-ups, biopharma, tech firms and beyond.