Digital round-up: Medtech growth under threat and blockchain on the rise
Views & Analysis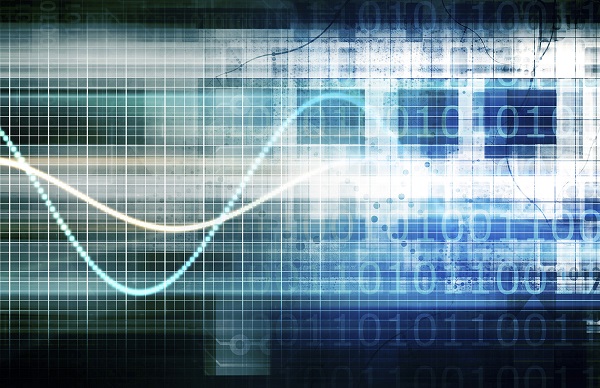 Underinvestment in medical technology could threaten growth in the sector, according to a report by Ernst & Young (EY).
In its 2018 report on medical technology, Pulse of the industry, EY states that short-term growth is prioritised over long-term growth, with R&D suffering as a result.
This is despite aggregate revenue for the industry hitting new heights in 2017. Growth for the year was measured at 4%, positive, but contrasting sharply with the 15% average annual growth rate achieved between 2000 and 2007.
Last year medtech companies returned $16.4 billion to investors in buybacks and dividends last year, compared to $15.9 billion invested in R&D activities.
Pamela Spence, EY global life sciences industry leader, said, "Medtechs must invest in new data and customer-centric capabilities to build stronger ties with consumers or risk being ousted by technology companies and other entrants from outside the sector.
One example of this is Apple's watch, which incorporates an electrical heart rate sensor that can take an electrocardiogram (ECG) using an app that has been granted a 'de novo' classification by the US Food and Drug Administration (FDA).
Ey stresses the importance of data in the future of this arena, as it is likely to replace devices as the key value driver in medtech, with new market entrants benefiting over medtech companies if they fail to accelerate their digital agendas.
Jim Welch, life sciences advisory partner, Ernst & Young LLP, said medtechs have a 'unique' opportunity to capitalise on the progress made in the digital arena, particularly as they have strong connections with healthcare stakeholders.
Blockchain
Six out of ten pharma companies are using or experimenting with blockchain, according to a new study.
According to the not-for-profit organisation The Pistoia Alliance, 60% of pharmaceutical and life science professionals are either using or experimenting with blockchain today, compared to 22% when asked in 2017.
However, 40% are not currently looking at implementing, or have no plans to implement blockchain, according to the survey of 170 senior pharma and life science professionals this year.
The biggest barriers identified to adoption are access to skilled blockchain personnel (55%), and that blockchain is too difficult to understand (16%).
These factors underline why The Pistoia Alliance is calling for the life science and pharmaceutical industries to collaborate over the development and implementation of blockchain.
Blockchain is an open, distributed ledger of information that is saved across several different servers, and is constantly growing as computers cryptographically discover the next "block" of information in the chain.
Data is protected in any given block as they cannot be altered retroactively without alteration of the blocks themselves, requiring consensus of the majority of the network.
Australia's health records nightmare continues
The controversial Australian patient data scheme, My Health Record, continues to spark mixed reactions and uncertainty from professionals and the public.
The scheme operates on an opt-out basis whereby people who do not want their data held now have until November 15 to leave. This date was extended by the country's Health Minister, Greg Hunt.
The extension was granted in response to a request from the Australian Medical Association and the Royal College of General Practitioners to give Australians more time to consider their options.
Hunt stated: "The government will amend the 2012 [My Health Record] legislation to ensure if someone wishes to cancel their record they will be able to do so permanently, with their record deleted from the system forever.
He added that records would only be released to police or government agencies with a court order. Pharmaceutical companies would be able to apply to see anonymised data but would not be able to use the information for commercial reasons and will not necessarily be granted permission to access the data.
Some Australians have expressed concerns about how their information will be used. And, as the Guardian reported, 900,000 people have opted out of the system as of September 12. This represents 3% of those eligible for a Medicare card or a Department of Veterans Affairs card.
But, according to the North West Star newspaper, those living in remote areas are likely to benefit from the record and have welcomed the scheme.
National Rural Health Alliance CEO Mark Diamond told North West Star that having the record could save lives if people living in the Australian outback and other rural areas need easy access to healthcare services.
He said: "Australians living in rural and remote areas are more likely to end up in an emergency department from a heart attack, car accident or diabetic coma.
"If they're unconscious, and the medical team doesn't have access to their health history, the team may not be able to provide life-saving care."
Co-op buys repeat prescription specialist Dimec
The UK-based Co-op supermarket chain has bought start-up Dimec, aiming to improve its healthcare service offering with a new technology that helps people manage repeat prescriptions.
In a deal announced earlier this month the Co-op said its innovation unit Co-op Ventures had bought Dimec for an undisclosed sum.
This is the first reported acquisition by Ventures, and is a "clear statement of intent" to build customer services in the health sector.
According to the Co-Op the acquisition will help it compete within the £10.5 billion UK pharmacy market, where over 1.1 billion prescriptions are written annually in England and described the acquisition as a "natural fit" – the Co-op has previous experience there and it aligns well with other business areas in food, insurance and later life.
Many people receive regular repeat prescriptions and the number is forecast to increase – Dimec's technology allows patients to connect with their GP records to make ordering prescriptions easier.
Co-founders of Dimec will work with the Co-op Ventures team on the digital pharmacy and a number of new jobs will be created in digital, operational and clinical roles.
Tim Davies, Director of Co-op Ventures, said: "The acquisition of Dimec allows us to accelerate the development of our healthcare proposition, and provides the technology required to ensure customers can interact with their NHS GP more conveniently."