The Covid cash cow - a look at the Covid vaccine sales figures
Sales & Marketing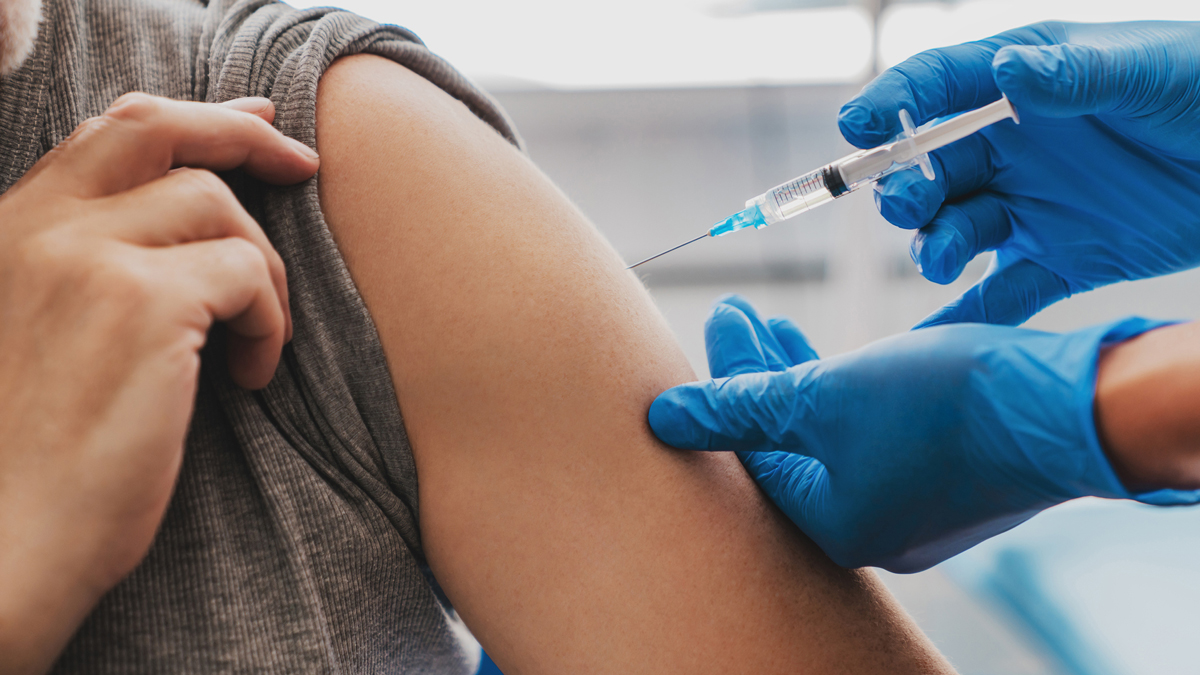 The race to find and bring vaccines to market to fight Covid was impressive. So too are the sales figures. Katrina Megget reports.
It's been almost a year since the first Covid vaccine was authorised for use. The mRNA jab, developed by Pfizer and BioNTech, launched to huge fanfare in December 2020 and promised the start of the end of the coronavirus pandemic. Barely a week later, Moderna's mRNA rival jab entered the fray, followed quickly by the AstraZeneca/Oxford University viral vector vaccine, and then this year, Janssen's single-shot vaccine got its finger in the pie. Meanwhile, China and Russia have rolled out state-owned vaccines.
Pfizer/BioNTech's vaccine dominates the market. In the second quarter alone the vaccine, branded as Comirnaty, raked in $7.8 billion and Pfizer predicts $33.5 billion in vaccine sales this year. But Moderna is hot on Pfizer's heels. It sold almost $2 billion in vaccines in the first quarter (compared with Pfizer's $5.8 billion) and analysts suggest it's on track to bring in more than $19 billion by year's end.
Together, these mRNA jabs have an iron grip on the covid vaccine market – in the US, they have consolidated a 90% market share. This is due to their first-to-market status, their efficacy and safety profiles and manufacturing success. Pfizer's position will be further boosted with the recent green light for adolescents and 5–11 year olds, as well as the roll out of booster jabs.
Two casualties of the Pfizer/BioNTech and Moderna success, however, have been Sanofi and CureVac, both firms dropping their mRNA shots. Disappointing late-stage trials of CureVac's jab meant there was no competitive advantage, while Sanofi said the dominance of current vaccines made penetration in the market difficult.
"The market is becoming tougher to enter as we control the outbreak and the main vaccines become more dominant," says Mike Breen, director of infectious diseases and ophthalmology at GlobalData. "Most countries have purchased their vaccines for the next year or two so where is the opportunity for Sanofi and the like. The market potential for any vaccine currently in trials is lower because the only markets really are the developing countries, which can't pay the same prices."
Indeed, the price tags for Pfizer's and Moderna's jabs are substantial. Pfizer is understood to have charged $19.50 per dose in the US and €19.50 in the EU, with Moderna charging $30 and $36 for two shots respectively. It's understood the prices have increased in new supply contracts, possibly by as much as a quarter. "Moderna seems more resistant to playing ball around reducing prices than Pfizer but remember Moderna has only one source of revenue and that's the covid vaccine," Breen says.
This sales strategy contrasts to AstraZeneca, which pledged to provide its vaccine on a not-for-profit basis until the pandemic ends. The largest covid vaccine supplier to low-income countries, AZ charges between $4 and $10 for two doses. For the first half of 2021, sales on AZ's vaccine, sold as Vaxzevria and Covishield, reached $1.2 billion, with more than $500 million coming from Europe and $455 million from emerging markets.
However, Europe has decided not to renew AZ's contract next year, preferring to focus on the slightly more efficacious mRNA jabs. This also comes in the wake of manufacturing and side effect issues. Meanwhile, AZ's vaccine is not yet approved in the US. Breen notes the drugmaker could have made billions of dollars if it had been able to enter the US market around the same time as Pfizer's and Moderna's products. Furthermore, the firm's prerogative wasn't optics, he says, but rather a pricing model that was better for the world.
Janssen too went with a not-for-profit model, charging between $5 and $10 a shot in the US and bringing in $766 million in covid vaccine sales in the first nine months of this year. Of all the vaccines, the uptake of Janssen's one-shot viral vector is lowest in Europe and has struggled to compete with the mRNA jabs in the US, while there have also been production issues. That said, the firm still forecasts $2.5 billion in covid vaccine sales in 2021.
Meanwhile, China and Russia have struck deals for their jabs, although sales figures have not been revealed. China's Sinovac jab, for instance, has been delivered to Brazil, Chile, Singapore, Malaysia and Turkey, with prices per dose believed to be between $12 and $23, a similar range for China's Sinopharm vaccine. Russia's Sputnik V shot has had orders from more than 50 countries, including Hungary and Slovakia, charging around $20 for two doses. However, there have been questions around these vaccines and some countries are now turning to other vaccine options.
Given the impact of the pandemic alongside the publicity, particularly around vaccine development and roll out driven by governments, one could argue marketing by pharma for its vaccines hasn't been needed. But Claire Gillis, CEO at VMLY&Rx, a member of WPP, says the semantics between marketing and comms can be debated but vaccine adoption is always a communications challenge. "The covid vaccine roll out is arguably the best example of why communications, and specifically behavioural science as part of that, plays such a pivotal role in healthcare."
While governments have forked out to develop campaigns to encourage vaccine uptake, pharma companies too have produced a variety of communications, mainly with a focus on building vaccine confidence rather than hard-sell advertising. Pfizer, for instance, produced a podcast series pre-vaccine launch to offer accurate information about viral outbreaks and vaccine development, and in January, the company with BioNTech launched an unbranded awareness campaign in the US, in collaboration with health organisations, encouraging people to get vaccinated in a bid for a return to normality.
Moderna also launched an awareness campaign to encourage vaccinations, featuring a website with information and links to federal agency information and other resources. The firm also hooked up with the Seattle Seahawks football team for a TV ad and also joined forces with Uber to promote vaccine confidence and uptake. Janssen too launched a comms campaign – an online Facebook series discussing a variety of covid issues.
Meanwhile, according to The Wall Street Journal, Sputnik V has been implicated in a Russian disinformation campaign aimed at undermining confidence in Western jabs and promoting sales of Sputnik V, with the vaccine's Twitter account described as Russian propaganda. The Kremlin has denied the allegations.
When Covid first hit, the focus was on developing a vaccine with little thought to the dollar signs attached to it, but now we enter a new stage in the pandemic. Booster shots and the prospect of mixing and matching jabs has the potential to change the market paradigm, Breen notes. Pfizer, for instance, has already begun a recruitment drive on LinkedIn seeking sales and marketing professionals, suggesting the firm will embark on a sales and marketing effort for boosters and to also target parents of children eligible for vaccination. The company has also previously talked about moving to a more value-based pricing approach.
Moving forward, Gillis says communications will continue to be vital. "Yes, campaigns will continue, and need to be nuanced for specific populations – and more creative than ever to change behaviours when human attributes like complacency and 'fatigue' kick in."
Much of the market will depend on how boosters and variants might play out, but Breen believes Covid is a cash cow. "It will continue to make money until someone undercuts on price and value and there could be an opportunity for a good, cheaper booster," he says. "But we expect this to be a lucrative market for the next 10 years."