The Considered pharmaceutical marketing experiment
Sales & Marketing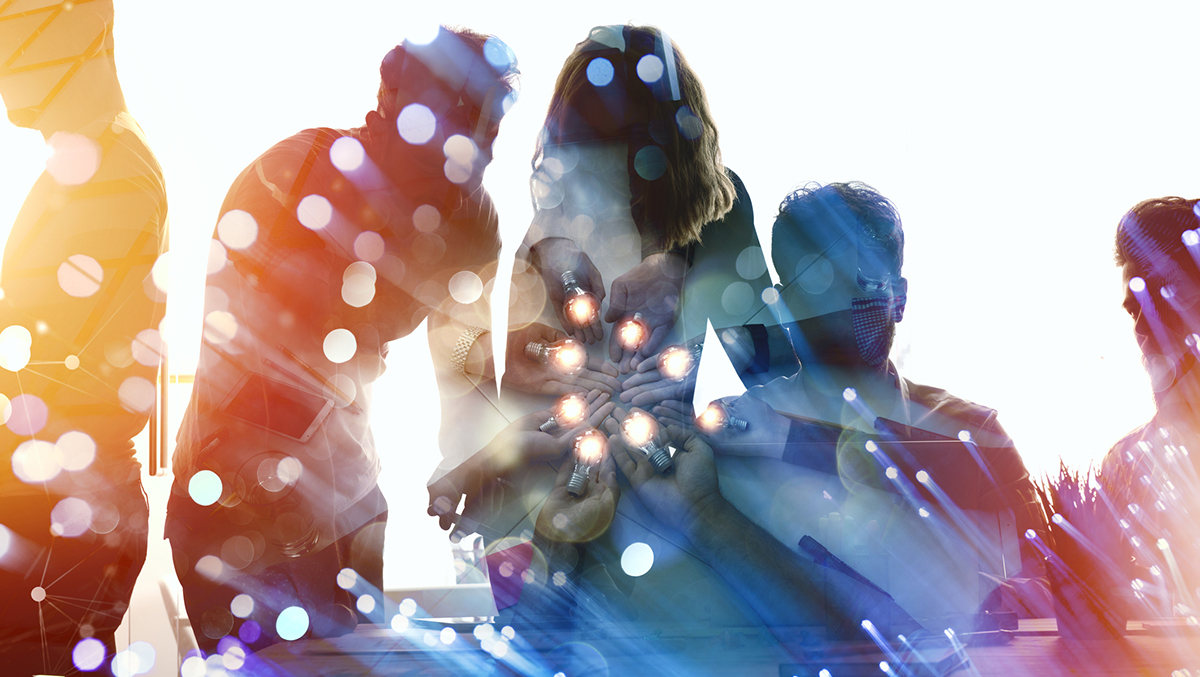 COVID-19 has changed everything – at least that's David Hunt's plan for pharmaceutical marketing. The former CEO of Havas Lynx recently launched a new agency in the US called The Considered, with the intent to break the traditional pharma marketing rules and shake up the industry.
"There is some brilliant work that takes place by some incredibly intelligent agencies and individuals, but I know how formulaic we've become as an industry where next year's tactics are probably very similar to this year's tactics," he says. "What we want to drive and hopefully bring change in the industry is a far greater appetite for experimentation, innovation, more empathetic and more data-powered creative and just miles better products."
The experiment, as Hunt puts it, to do pharma marketing differently has been borne out of the COVID-19 pandemic. The industry has been "elevated to hero status" following the accelerated development of safe and effective vaccines, Hunt says, which provides an opportunity for pharma to harness the love and make a real impact for patients. But this involves changing in line with the rest of the world and doing things differently.
"The way that pharma builds brands, builds relationships, builds rapport, and drives communications, post-COVID that feels like it absolutely has to change and has to change significantly," he says. "That formula and method that was taking place before the pandemic, that we know was getting less and less effective, now dramatically has to change.
"It's no longer enough to just keep dialling up your media spend, adding a couple more boots on the ground or driving extra 1% and marginal gains from an existing formula. It's time for fresh thinking, breaking rules and a different approach to communications."
Pharma has tended to follow a shopping list of e-details, TV and print ads, explains The Considered CCO Pete Armstrong, who led one of the world's largest data-driven creative communication campaigns for the US military. While the "old way of doing things" isn't broken per-se, he says the pandemic has provided an opportunity to "reset the dial".
Namely, the pandemic has forced people to embrace innovation, data, and technology. For example, people in their 80s using Zoom and doctor's consultations going online. According to Armstrong, now it's time for pharma to do the same with its marketing and tap into people's new digital behaviours.
"It's odd for me that pharma scientists embrace data, failure, and experimentation but on the pharma communication side, it doesn't embrace experimentation as often as it should," he says. "There are so many opportunities, adjacent technologies and data out there right now that I don't think pharma's even touched on."
Essentially, The Considered is about solving creative challenges, bringing in fresh ways of thinking and of doing things explains Hunt. Part of that has been the creation of pharma's first global Clubhouse community Health.Reconsidered. The platform is a forum led by patients and patient advocates to discuss their challenges and desires about health in the US.
Hunt says it has been fascinating hearing perspectives different to pharma and agencies. A notable item from the discussions was around the common, but outdated, thinking that the biggest, boldest creative idea was best. "One thing that's come from these conversations is maybe the healthcare professionals and patients don't want the biggest and boldest idea. Maybe they don't want a rocket to get to the moon. Maybe they just want a telescope to see it."
Hunt says glitz and glam have their place, but post-pandemic, it's about having the right ideas for the right people to have the right impact. Armstrong agrees. "We are going to focus on using data and how we can change behaviours through innovation rather than default to a TV ad or an e-detail, and we want to focus on changing behaviour before we focus on doing standout creative work."
It's a shift that places the patient and positive impact firmly at the centre rather than focusing on financial gain. "What do people really remember you for?" asks Armstrong. "They don't remember you for your job title or your salary bracket. They remember you for some form of good that you do and the legacy you leave or rather the eulogy virtues.
"That's where this turning point is for us. From a creative point of view, I think pharma communications needs a better bedside manner, so how do we put people and think of patients as people – emotionally complex individuals rather than biomedical entities – at the heart of everything we do?"
Creating an appetite for change
To create this change in the industry, Hunt has brought together a team of "pioneers", as he calls them. Alongside data-guru Armstrong on the leadership team, there's Professor Shafi Ahmed, an award-winning cancer surgeon who was the first surgical instructor to use Google Glass to perform and stream a live operation to 14,000 students in 132 countries.
The Considered is also partnering with the likes of Alex Butler who spearheaded pharma's first social media campaign, Psoriasis360, and search expert Matt Lowe. It is also harnessing the global creative talent pool of several billion people to unlock the benefits of a hybrid working model.
"What I love about the creative team Pete is assembling from around the world is I literally don't understand them – they exist in completely different cultures to me," Hunt says. "I love the fact it's uncommon experiences and inconsistent points of view, and with that comes incredibly rich creative ideas that otherwise we wouldn't have had."
But is there really an appetite in pharma to do things differently? Hunt says both yes and no. But that's fine as he only wants to work with forward-thinking companies that want fresh ideas and new ways of doing things.
"The Considered is totally an experiment and I think it's a really considered experiment based on years and years of experience. We see this as a journey, and we want to be pioneers on that journey."
Indeed, he believes change in the industry is inevitable. "How fast though depends on brilliant creative talent being freed to be brilliant," he says. "That's my reason to be."