What HCPs think about virtual congresses
Views & Analysis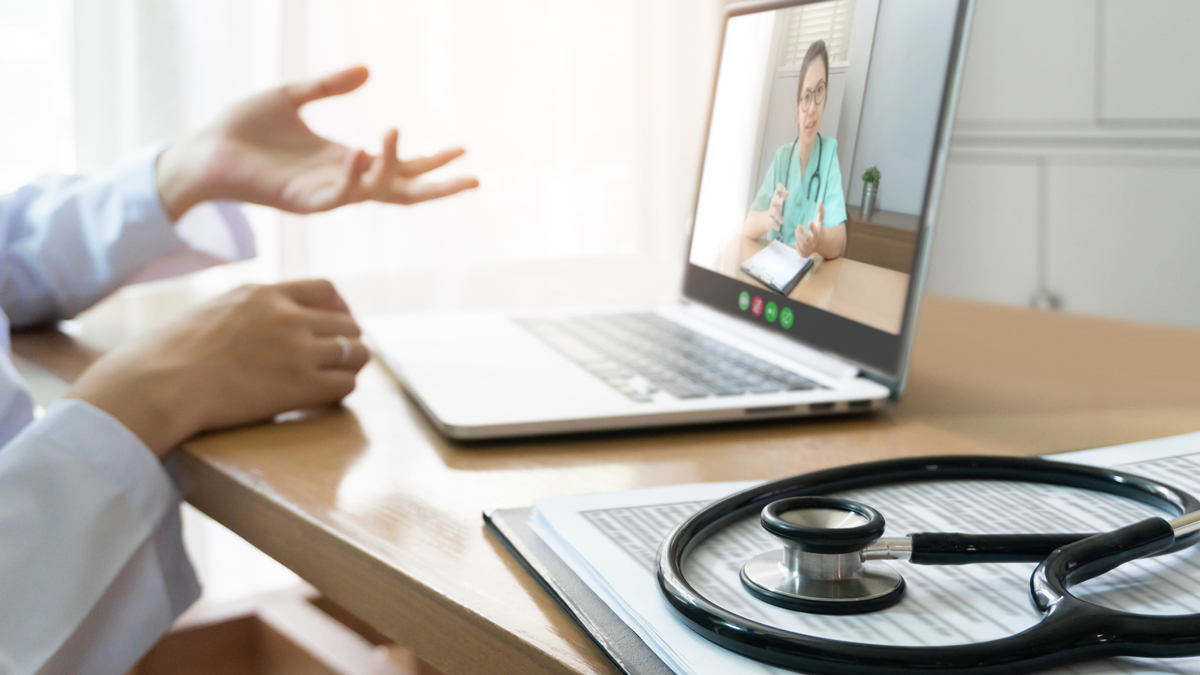 With most of the world being in lockdown we are all looking for new ways to continue to lead our lives as normally as possible, from personal Zoom quiz nights with family to gathering market research at work from sources that don't require personal contact. For healthcare professionals (HCPs) we, at CREATION, have seen how they are adapting their day-to-day as well as larger activities, to continue to support patients and engage with peers during the COVID pandemic.
Many of the tools for HCPs to adapt have already been available, but we have seen increasing use of video consultations and social media to ask their global peers questions.
As we start the season of medical congresses, many organisations have now chosen to either cancel or continue their meeting virtually. Medical congress meetings draw thousands of attendees from around the world and are a great opportunity where pharmaceutical companies and HCPs alike can interact in-person.
Traditionally during these times we have also seen an increase in social media activity by HCPs engaging with their global peers, sharing content and highlights from the congress. With this change in format, what do HCPs think about virtual congresses?
HCPs show excitement for virtual congresses but in-person contact missed
CREATION has been tracking the conversations about virtual congresses since February this year with close to 14,000 posts in the English language from over 8,000 HCPs globally. There was a significant increase in the conversation from 6th of March 2020, with HCPs anticipating live meetings being moved to virtual meetings.
Many HCPs have expressed their excitement about virtual meetings from medical organisations. Mohamed Salem, a gastroenterology oncologist, acknowledged the effort that the American Society of Clinical Oncology (ASCO) is putting in for COVID-19 as well as looking forward to their virtual scientific programme.

HCPs were highly positive towards virtual congresses, sharing news of congresses going virtual, the benefits of having virtual meetings and still having access to the much needed updates in their therapy areas.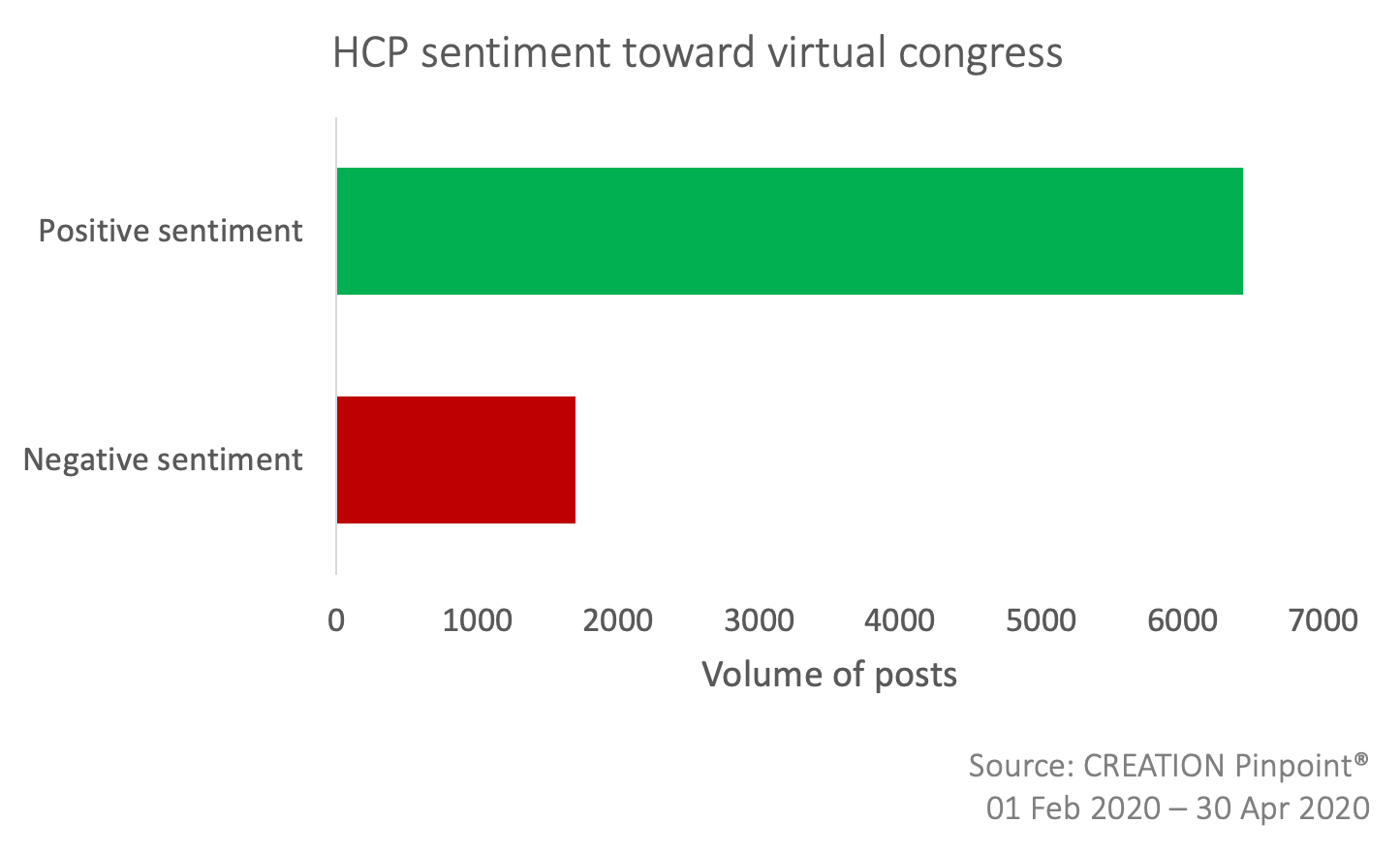 Many HCPs shared their excitement of the launch of virtual congresses and were actively sharing the news to their peers as congress after congress was made virtual.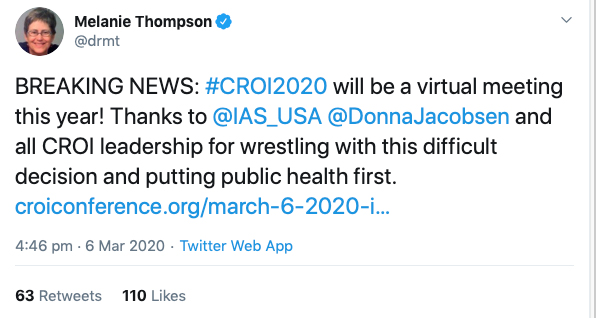 Off the back of this news, HCPs were sharing the benefits of having virtual meetings, such as being more accessible for people to participate, no expense for travelling and saving time.
However, following congresses we have seen HCPs expressing some of what they miss from in-person meetings. For many HCPs this is a key time to interact with peers and network. Following the congress of the American Association for Cancer research (AACR) on April 27 - 28th 2020, Charu Aggarwal, a medical oncologist, shared how much she missed the atmosphere of in-person congresses and connecting with her friends and colleagues, a sentiment which was shared by many HCPs.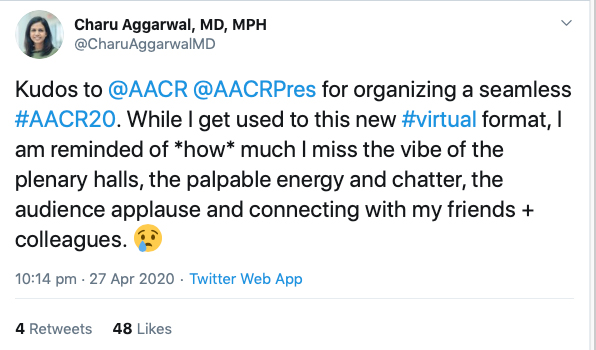 The overall sentiment from HCPs during and after AACR this year was highly positive despite some of the challenges they faced with technology. HCPs thanked AACR for bringing HCPs together and continuing to provide data and updates in progress in the oncology field.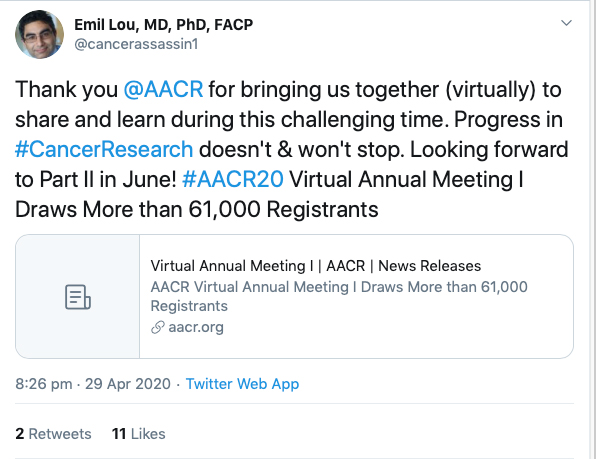 HCPs continue to make the most of congresses with live updates and virtual engagement with peers
Despite the congress changing to a virtual format, the American College of Cardiology's (ACC) world congress was well engaged with by HCPs online this year with close to 6,000 English language posts from just over 2,600 HCPs globally. Interestingly, compared to our analysis of the online conversations of HCPs at ACC in 2019, there were 9,000 fewer posts in 2020, with around 200 fewer HCPs contributing to the conversation.
When comparing the HCP authors who had been posting each year, there were just under 800 HCPs who posted about both meetings, and a significant number who posted about one, but not the other.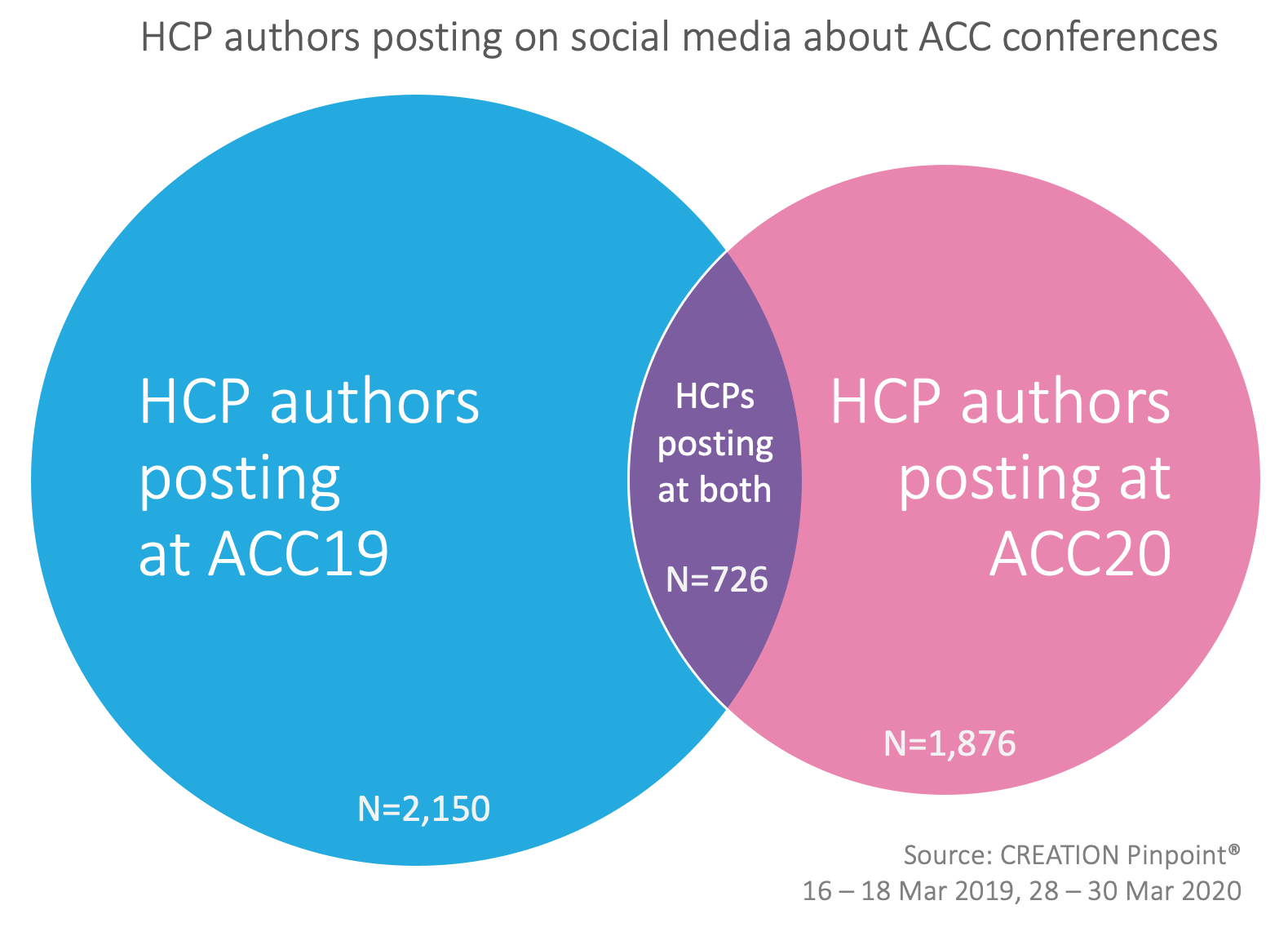 Typically during congresses we see a number of digital behaviours exhibited by HCPs online. This includes the use of congress specific hashtags to share highlights, posting images of data from sessions, sharing photos of the colleagues and friends they meet and engagement with pharma content.
As many HCPs join the online space, congress specific hashtags during this time are especially important for HCPs to quickly get to the content they are interested in. One nephrologist, Tejas Desai, shared a post linking to a regularly updated archive containing all the tweets from ACC20.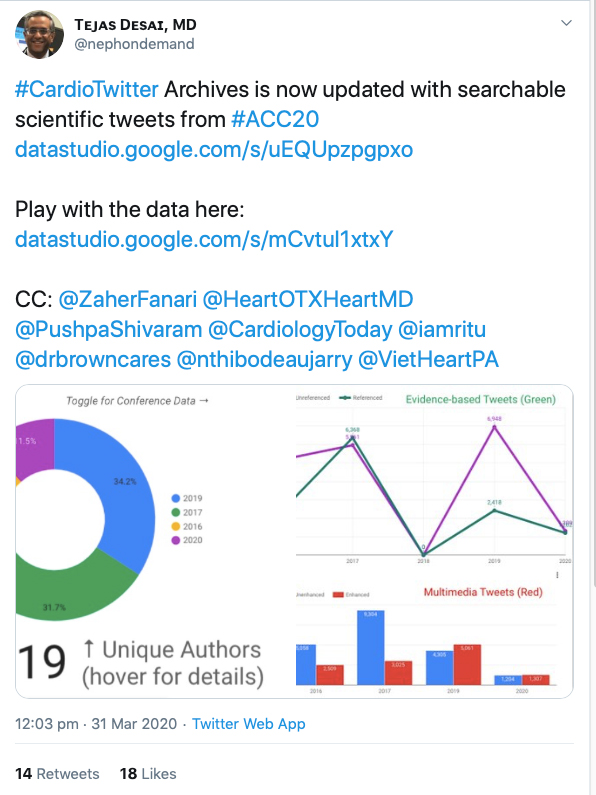 HCPs continued to share images of the data presented during sessions, receiving large engagement from peers in the comments of their posts, discussing the findings as they may have done in person. More than 60% of the posts shared during ACC included an image.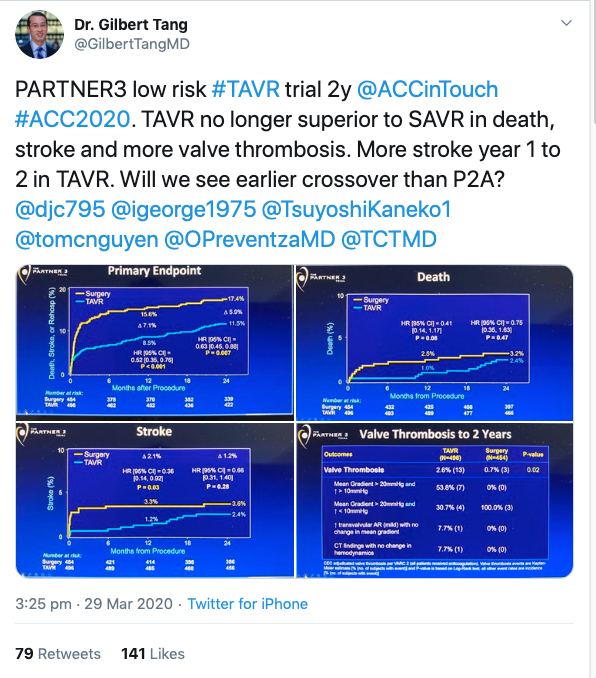 Interestingly, instead of sharing photos of who HCPs have met up with during congresses HCPs were instead showing their home set up for the congress or pictures of their pets, providing an insight into not only the professional but also the personal side of congresses.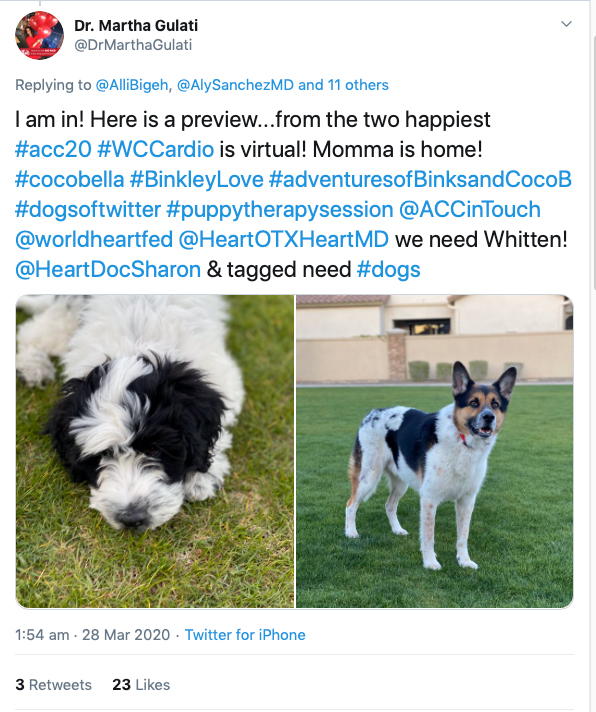 A common activity at congresses is TweetUps, which give an opportunity for HCPs who are connected and engage with each other online to meet in-person, take selfies, share these online and engage in Twitter trivia. With ACC20 having been made virtual, HCPs still took to the online space to meet using Zoom.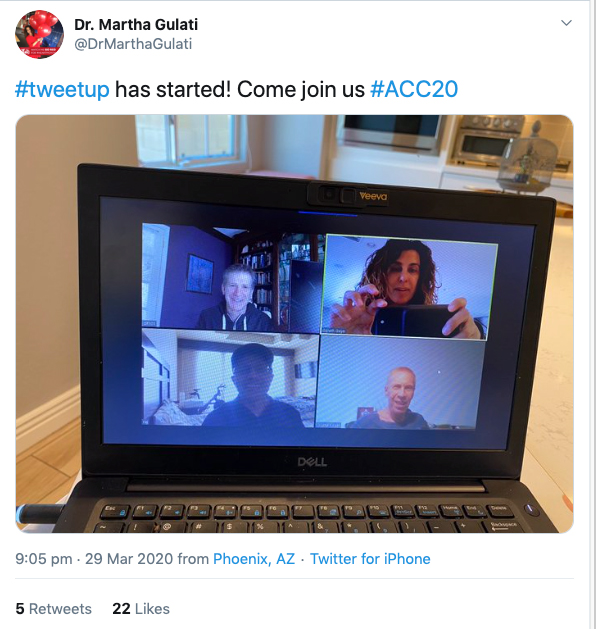 Another interesting behaviour seen more prominently this year was HCPs taking on the task of officially sharing content for specific hashtags. Lina Ya'qoub, an interventional cardiologist, notified her peers that she would be posting updates from the virtual ACC20. This positioned her as a go-to and easily accessible source for content during the congress.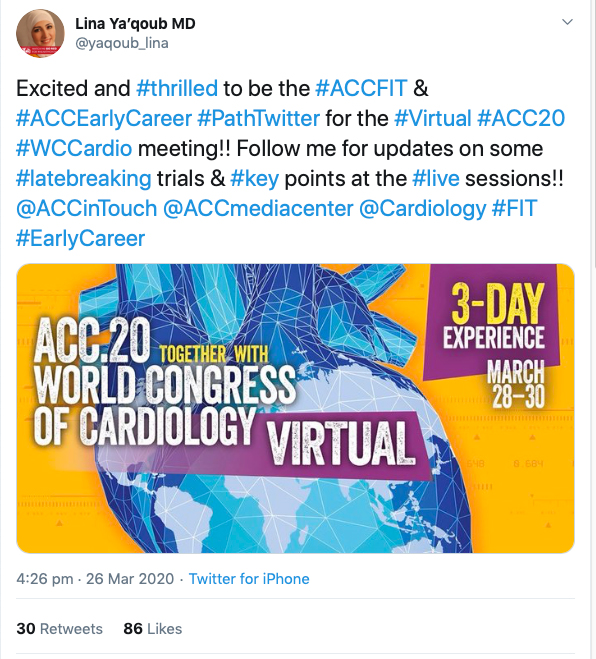 ACC advocacy, an ACC account focusing on health policy news, took this opportunity to engage with HCPs using common HCP digital behaviours, such as Twitter chats to engage with HCPs and create a sense of community with the virtual congress. HCPs called their peers to engage in these sessions and connect with each other.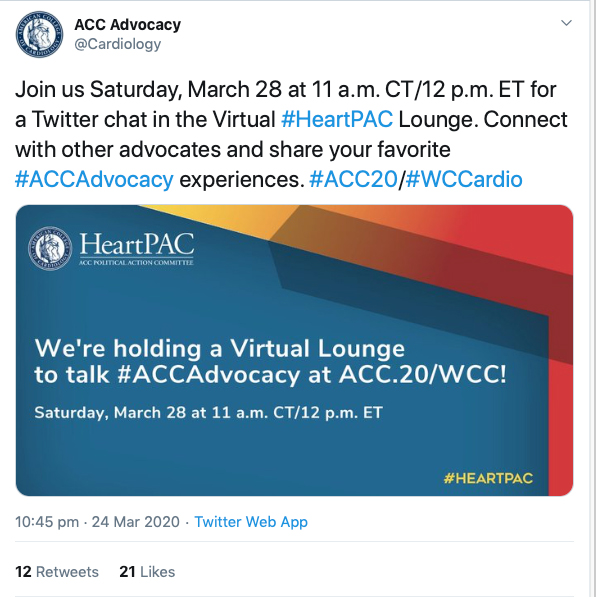 Opportunities abound to support and engage HCPs during congress
With the first major virtual congresses of this year receiving such positive feedback and large engagement with physicians, congresses still remain a key opportunity for organisations and pharmaceutical companies to engage with HCPs.
In this article we've seen that HCPs are still finding virtual congresses useful to share new developments in their therapy area and engage with peers on a professional and personal level. HCPs are exhibiting new digital behaviours to compensate for the in-person interactions they miss, including longer discussions on peers' posts and video calls to connect socially.
There are two key opportunities presented. The first is to engage with digital opinion leaders in your therapy area to facilitate collaboration with other HCPs online in Twitter chats, data sessions and sharing highlights of new releases. Secondly, as HCPs are increasingly having their offline conversations online, specific insights on their views and opinions of your data are more available than ever to gather.
During this interesting time we are seeing new opportunities in the digital space to support and engage HCPs, providing hope for the ongoing work of the healthcare industry.
About the author

Lara Mayer is healthcare data strategist at CREATION.co. Her pharmaceutical experience includes laboratory research as well as marketing and strategy. She recently completed an MSc in Global Management from the London School of Economics.