Ipsen's John Chaddock on making neurotoxins a priority for healthcare systems
Views & Analysis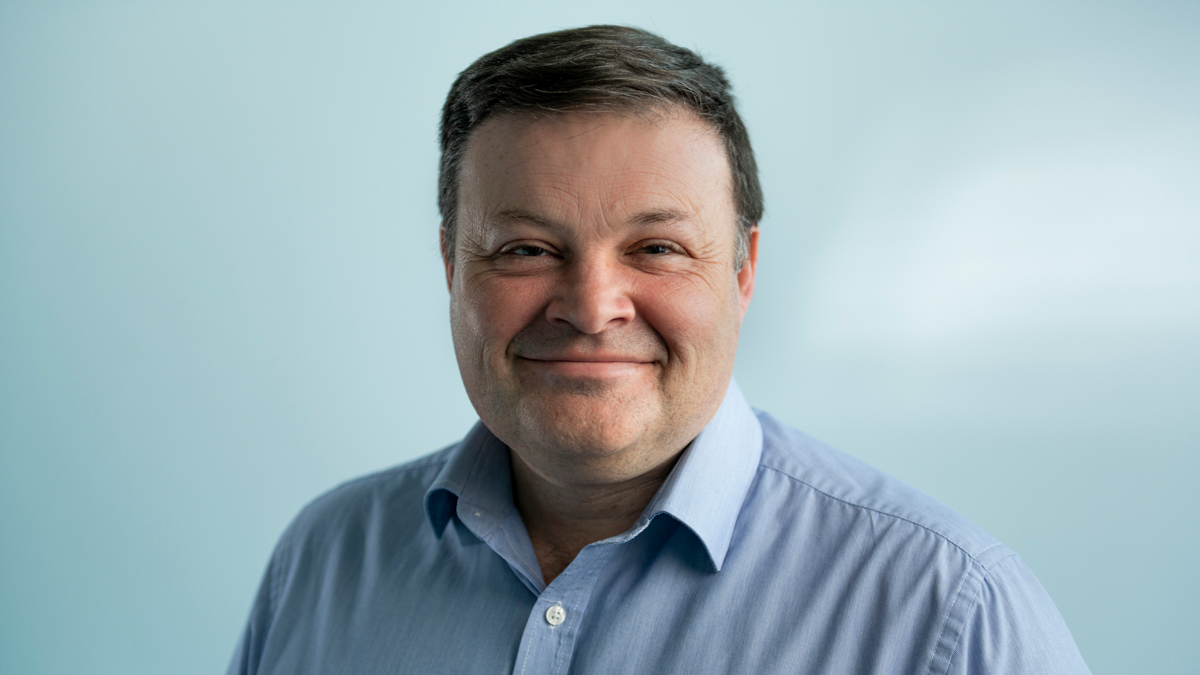 Injected neurotoxins can be incredibly potent in treating spasticity from neurological diseases, but the field doesn't always get the attention it needs.  Ipsen's John Chaddock tells us why the company is investing heavily in neurotoxin research and how he hopes to raise awareness among young scientists and the NHS.
When the COVID-19 pandemic first hit, countries were forced to make difficult decisions about which healthcare services to continue and which to halt as systems came under immense strain.
One form of treatment paused in the UK during the early days of the pandemic was botulinum neurotoxin (BoNT) injections, and as a result some patients have gone months without treatment.
Though most people will know of these toxins through Allergan's 'Botox' brand name and its association with cosmetic surgery, they can be used for a wide variety of medical indications and are often used to relieve spasticity in patients following stroke, traumatic brain injury or other neurological conditions.
But these effects are often not seen as being as important as those from life saving therapies, leading to an underappreciation of the huge impact of relieving spasticity on people's lives – and experts in the field are now calling for a change in perspective on the best quality of care patients should expect.
The power of neurotoxins
One such expert is John Chaddock, VP head of research, external innovation & early development at Ipsen. Chaddock has been working in neurotoxins since the 90s. He says he was originally drawn to the field due to the applicability of BoNTs in several disease settings, as well as how "pioneering and innovative" it was.
"There is still much to be understood about BoNTs' mechanism of action, which can be a barrier to progression in research – but also a boon"
"At that time, the academic work in the field had limited applicability, so it seemed like a great opportunity to work on developing the science to a point where it could truly benefit patients," he says.
BoNTs are complex, multifunctional protein neurotoxins. While the mechanism of action is "superficially simple", many factors are still not fully understood, explains Chaddock.
"The toxins attach themselves to the surface of a motor neuron and deliver an enzyme into it, which can shut down the release of neurotransmitters from that neuron."
The injections cause contracted muscles to relax, relieving patients' symptoms and helping to improve the quality of their daily lives.
"They can be exquisitely potent and lead to a lengthy duration of effect," Chaddock adds. "This isn't something where you need an injection every week – here the effect can last for several months. That's quite unusual in the field."
In various regions, BoNTs have been approved to treat several conditions including spasticity in adults and children, cervical dystonia, and severe hyperhidrosis  – and Chaddock notes that more than 100 other conditions have been identified as having the potential to be treated by neurotoxins.
When Chaddock started in the field, there were only a handful of laboratories working in the neurotoxins space. Now, he says, neurotoxin research is truly global.
"The advances in the field are really starting to harness the inherent power within the toxin, be it the ability to target a specific cellular type or manipulate the proteins to give new drugs new properties."
One focus of Ipsen's research is to develop new modified botulinum toxin-based materials that the company hopes will improve future drugs – for example by building in an extended duration of action.
These longer-acting toxins are due to enter the clinic this year.
"With a longer duration of action people would need fewer injections per year and could have an enhanced quality of life between injections," Chaddock says.
"There are also opportunities to use these toxins as a platform for engineering a new suite of drugs for the future. We'd like to be able to find more treatments for non-neuronal conditions, and give healthcare professionals (HCPs) and patients a variety of formulations they can use for existing indications."
But there is still much to be understood about BoNTs' mechanism of action, which can be a barrier to progression in research according to Chaddock.
"It can also be a positive, though," he added. "It garners excitement about seeking out innovative science to build that understanding.
"There's a debate, for example, around the impact of peripheral and central effects of the toxin. Greater understanding of the mechanism will allow us to answer that debate and design more targeted drugs in the future.
"We also don't truly understand the translocation activities within the cell, but that's crucial to understanding the potency of the molecule and how we can retain that potency, which is going to be particularly important for expanding into non-neuronal settings."
Raising awareness
But despite the known potency of BoNTs, the area has historically not attracted the same attention from the NHS as other treatments.
As a result, during the initial stages of the COVID-19 pandemic, toxin clinics across the UK were deprioritised and patients began missing out on injections. Although clinics were paused in other European countries many of them ramped treatment back up quicker than the UK – and several countries never stopped treatment at all.
This might come down to a lack of recognition of the true impact of these treatments, says Chaddock.
Even though in some cases the negative effects of missing treatment are mostly related to quality of life, this impact can be huge.
"If you have hyperactivity of muscles in the neck, for example, your head can get stuck in a twisted position – which can cause severe pain but is also socially awkward and even makes walking difficult because you can't look forward.
"Similarly, focal spasticity that causes your hand to permanently clench can affect almost everything you do in your day-to-day life.
"The impact on the individual is huge."
Chaddock hopes that he and Ipsen can generate excitement around neurotoxins and inspire more people to enter the field, which is in need of both clinicians who have the qualifications to become injectors and scientists interested in advancing research.
"It's not always as obvious a path for STEM students as other disease areas," says Chaddock. "It's also extremely complex. That's not to say other fields aren't complex, but other fields also get more attention in the first place."
This may be compounded by a misconception that the field is mature, with the first discoveries having been made in the 1970s.
"But even after more than 40 years there's still cutting-edge science happening in neurotoxin research, related to the extreme potency of these molecules and the challenges in understanding them, and that continues to amaze and inspire young students entering the field," says Chaddock.
The team at Ipsen are working with industry organisations to help develop people who might be interested in neuroscience.
For many years the company has run a STEM programme from its site in Wrexham, where Ambassadors visit local schools, colleges and universities to promote careers in science, and in 2017 Ipsen Wrexham was a finalist for the STEM Inspiration Awards for Large Employers.
The company also has an ongoing apprenticeship programme at its site in Milton Park, as well as a Specialty Care Graduate Programme.
The NHS Long Term Plan has also identified stroke as a clinical priority, with five key areas of focus:
Rehabilitation and life after stroke - how can we best support recovery following a stroke?
Developing and testing patient pathways through the NHS – how can we ensure patients receive the right care at the right time?
Technological and digital innovation in diagnostics – how can we use technology to help us to diagnose strokes more effectively?
Self-management and wellbeing – how can we support people to feel more in control of managing their condition?
The impact of multi-morbidity on stroke treatment – what is the impact of having more than one long term health condition on stroke treatments?
As such, Ipsen has participated in workshops with NHS England to identify areas of stroke care where more research and innovation is needed, engaging with stakeholders like patient groups and clinical professional bodies to understand their needs.
"These are transformative medicines, so we're looking forward to being part of these developments as they move forward," says Chaddock.
"Ultimately that's the reason we want to help people better understand this field and get excited about it – even if it's not as well-known as other areas, these patients are still people who deserve the same quality of life as every other person."
About the interviewee

John Chaddock started his career at the Centre for Applied Microbiology and Research (CAMR), which went on to become part of Public Health England, working to establish a new recombinant platform for botulinum toxins (BoNTs). He moved on to a role at Syntaxin 2005, and pursued roles in project, portfolio, function and operational management. The company was acquired by Ipsen in July 2013 where John became Head of Discovery for Ipsen Neurosciences and Site Head for the Ipsen Research facility near Oxford. Recently, John moved into an operationally focussed role within a research, external innovation and early development organisation within R&D.
About the author
George Underwood is the editor for pharmaphorum's Deep Dive digital magazine. He has been reporting on the pharma industry for seven years and has worked at a number of leading publications in the UK.