Deep Dive: R&D Disruption
Views & Analysis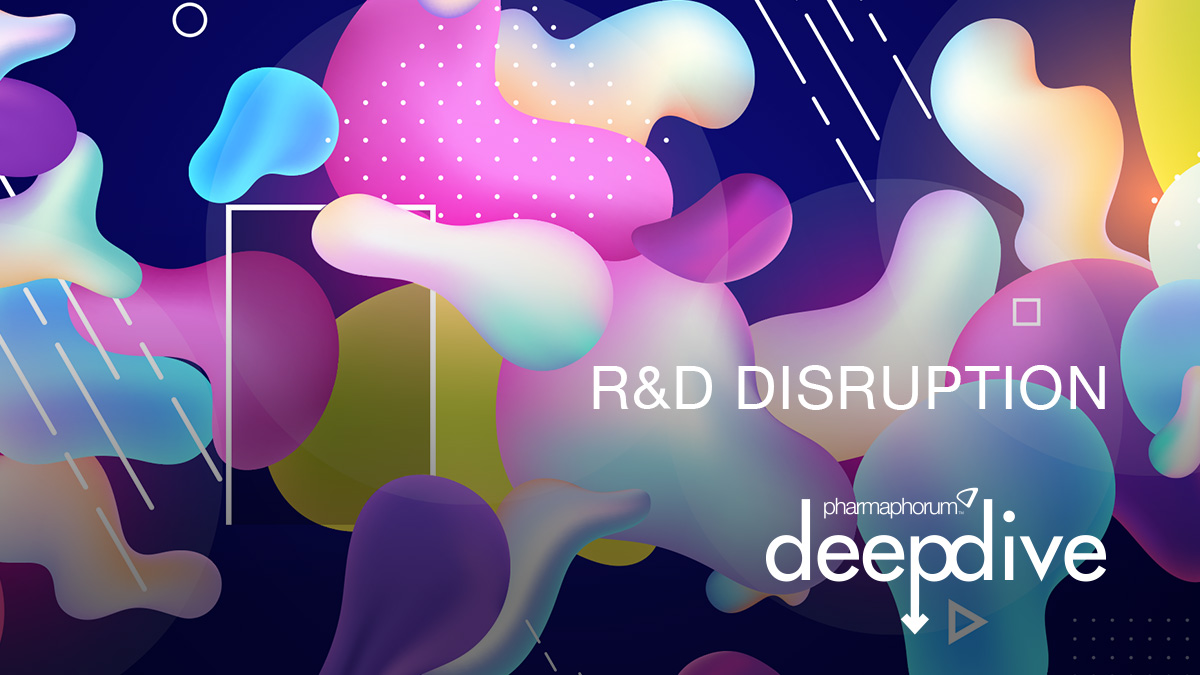 With costs skyrocketing and return on investment plummeting, R&D arguably needs disruption more than any other area of the industry. In this issue we look at some of the most important innovations hoping to change R&D forever, from a crowdsourcing approach to scientific discoveries to using smartphone keyboards to monitor Parkinson's disease and harnessing social media listening in rare disease drug development.
In this issue:
The power of crowdsourced R&D
Drug development is still dogged by attrition, duplication and waste. Oxford University's Chas Bountra thinks the answer lies in opening up discoveries to everyone
AI meets human intelligence to collaborate on addressing brain health
Innovative digital technologies are stepping in to help with early detection of neurological diseases
AstraZeneca on expanding its diabetes research franchise
AstraZeneca is hoping to build a strong franchise focused on cardiovascular, renal, and metabolic (CVRM) diseases. The company's Joris Silon tells us more
Bringing social media listening into R&D
After her daughter was diagnosed with a rare disease, Maria Picone used social media listening to find the best ways to manage the condition. Now her company TREND Community is bringing these insights to pharma
Delivering change through better rare disease communications
OPEN Health's Richard Jones, Gemma Allen and Charlotte Richards discuss the fundamental foundations of communications and how pharma can enable better outcomes
Breadth versus depth in R&D management
Takeda's Georgia Keresty is one of the only chief operating officers for R&D in the industry. She tells us what it involves and why it has been important in the wake of the Shire acquisition
Keeping HCPs afloat in the complex lung cancer landscape
Rapidly-changing treatment landscapes in diseases like lung cancer pose challenges for medical education providers, who need to be more adaptable than ever
An innovative approach to improving research and patient care with NHS data
Understanding how patients are treated in routine clinical care has great potential to improve treatment and enrich academic research. An innovative collaboration between IQVIA and the Leeds Cancer Centre is pioneering a practical approach to unlocking this potential
• Read the latest issue Deep Dive: R&D Disruption in full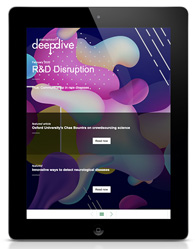 pharmaphorum's digital magazine Deep Dive provides objective, issue-driven views, analysis, high-level interviews and unique research for pharmaceutical companies, biotech firms and the wider healthcare sector.
In 2020 Deep Dive will have special focuses on disruptive technologies in pharma, R&D innovation, market access and commercialisation, oncology, sales & marketing innovation, digital health and patient engagement. Subscribe to future issues of Deep Dive.