Adding value to generics and biosimilars
Views & Analysis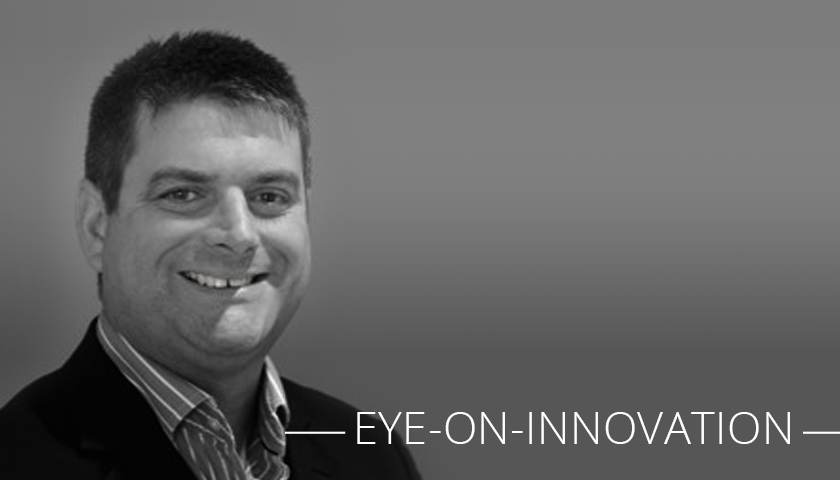 Paul Tredwell, vice president for specialty brands at Accord Healthcare says innovation is vital for success in today's generics and biosimilars market. pharmaphorum's Richard Staines interviewed him to find out more.
Branded medicines often steal the limelight when it comes to innovation, but Accord Healthcare is hoping to change this with a new generation of biosimilars and generics.
A wholly owned subsidiary of Indian generics firm Intas, Accord Healthcare has already made a name for itself with the acquisition of a generics business formerly owned by Actavis two years ago.
Teva had to sell off the business for around £600 million to complete its purchase of a generics business formerly owned by Allergan, and the company formed as a result is now a major player in the UK's generics market.
Accord's vice president for specialty brands, Paul Tredwell, estimates that the company now supplies one in six medicines to the NHS, and is aiming to increase this market share by producing cost-effective medicines that are effective for patients.
Rather than just competing on price, Accord aims to rewrite the rule book for generics and biosimilars, either by developing the devices used to deliver them, or tweaking and modifying them to the extent that they are considered new medicines.
Changing the way doctors and patients think about generic medicines is key to the company's strategy going forward.
Self-dosing device
Changing the way drugs are delivered is one obvious way that Accord aims to innovate, says Tredwell, who cited the case of the company's new device for delivering methotrexate for patients with rheumatoid arthritis.
Accord puts patients at the centre of their care and has worked with a company to deliver a new self-dosing device that is aimed to help patients who may not have the dexterity to use conventional syringes.
The new device resembles a bulb that is held in the palm of the hand and makes the physical task of injecting the drug less troublesome for patients with the condition, said Tredwell.
"Little things like that make a huge difference to patients' lives. This is innovation around what could be seen as a fairly standard molecule," he explained.
But the company is going further than changing delivery devices. Part of the R&D plan is to change formulations – to the point that the drugs could be considered as entirely new chemical entities by regulators.
'Super-generics' could bring patient benefits
Chemotherapy generics are a mainstay of the company's business, but Tredwell said that the company is thinking differently to find ways to make them more targeted and effective, and tolerable to patients.
It's a strategy that has already been used by some of the bigger pharma companies to try and counter some of the problems frequently experienced with chemotherapy – when the drug causes side effects by attacking healthy tissue as well as tumours.
The company has developed its own liposomal technology that aims to do just this, and phase 3 trials are under way to bring these so-called 'super generics' to market.
While these developments could bring benefits to patients, they will not bring an increase in price.
Accord's approach is to ensure that operations are run efficiently, so that there is sufficient headroom to run R&D operations and expand the business by winning market share with its innovative products.
He told pharmaphorum:
"If we do what's right for patients and clinicians you will automatically gain market share. Our driver has been to do what's right for patients and clinicians and market share always follows."
Biosimilars on the rise
Aside from generics Accord is taking aim at the biosimilars market, most recently announcing that its Pelgraz (pegfilgrastim) gained a marketing authorisation from the European Union for neutropenia and febrile neutropenia following chemotherapy.
Tredwell was responsible for launching the first wave of biosimilars to hit the UK market while working for Sandoz nearly a decade ago, and says the UK is now one of the hottest markets for these cheaper near-copies of biological drugs.
There is good understanding about biosimilars and how they are approved among doctors in the UK, who are comfortable with the concept that the drugs have been shown to demonstrate a safety and efficacy profile that is similar to the originator, with subtle differences that are unavoidable due to the challenges of manufacturing drugs using living cells.
Tredwell said that the UK now has "one of the best uptakes" of biosimilars in the world, allowing money to be spent on recently approved drugs or to improve patient services.
The amount of money that can be saved from biosimilars was demonstrated in November when NHS England struck a deal with manufacturers of biosimilars of AbbVie's Humira inflammatory diseases blockbuster, which will save £300 million per year.
The impact of Brexit will be minimal for Accord, as thanks to the large manufacturing facility in Devon acquired with the Actavis deal, most of the company's products are well positioned in markets such as the UK, where a product is either supplied from Accord's own manufacturing sites in the UK or from outside the EU.
Thus, the company can continue with its mission to innovate to improve the lives of patients, and to expand its offering to include hand held devices and apps to complement the portfolio of biosimilars and generics.
"We are looking to make the patient journey better.  We are massively pushing the boundaries around traditionally what a generics company can do."