Nine for 2022: International issues that are compelling, new or changed in 2022
R&D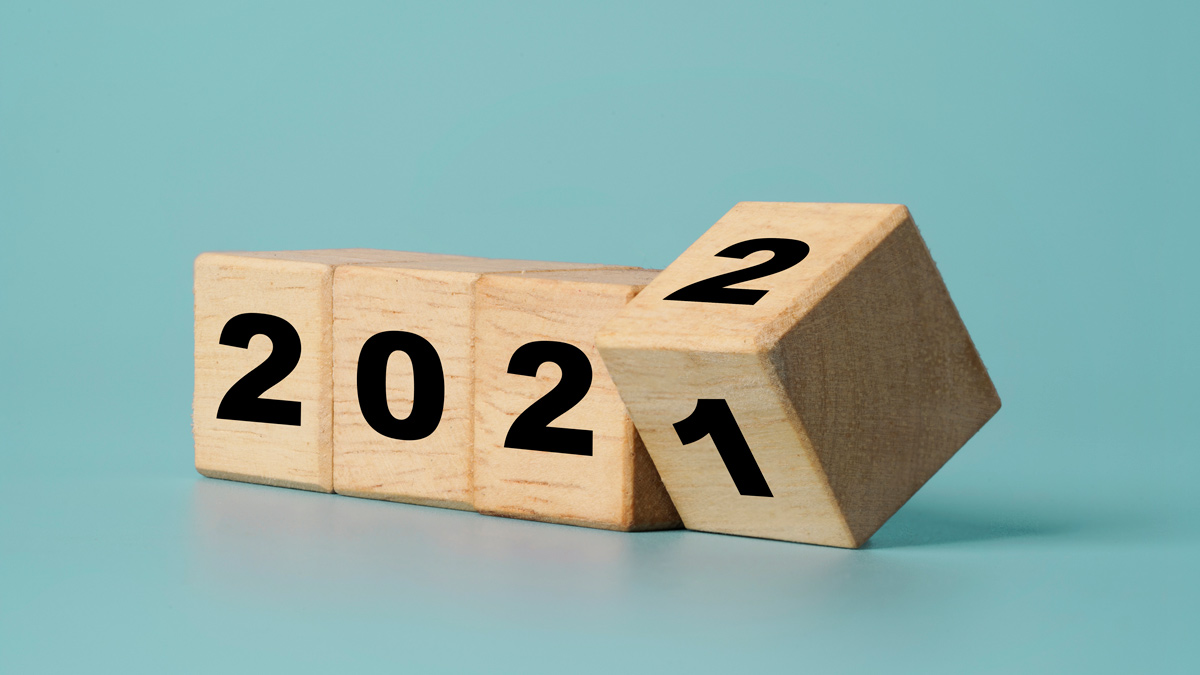 The year 2020 ended on a note of hope, with the 8th December vaccination of 91-year-old Margaret Keenan, the world's first person to receive a COVID-19 vaccine outside clinical trials.
Despite an estimated 9.25 billion doses administered globally by 4th January, with 25 different vaccines either approved for use or under emergency use authorisation, 2022 starts on a more sombre note due to the rise of the Omicron variant. Add to this the fact that the world missed the WHO targets for global vaccination by the end of 2021 and will likely continue to miss targets in 2022.
In the first of a two-part article, we examine issues that will shape the course of 2022, we'll update the ongoing impacts of the pandemic, which have, as they did in 2021, a pervasive effect on both pharma and healthcare issues, with themes we highlighted at the beginning of 2021 continuing their impact.
Although the Pandemic is a long way from over, events and trends are starting to clarify the shape of the post-pandemic pharmaceutical and healthcare world.
The next phase of the Covid-19 – from vaccines to treatments
The rise of the Omicron variant, with its clear evidence of significantly enhanced transmissibility, intensifies pressure to roll out both initial vaccination and boosters. This will undoubtedly exacerbate tension between the advocates of global vaccination focus and the desires of wealthier countries to roll out booster programmes as rapidly as possible.
New vaccines, specifically developed for Omicron, may be required, and Moderna, BioNTech, and Johnson&Johnson have all announced they are in the process of creating these, with availability possible in the first half of 2022. This response is at a speed that would be considered unthinkable pre-pandemic, but, given a highly transmissible variant and the ever-present threat of new variants of concern, it may still not be fast enough.
"This response is at a speed that would be considered unthinkable pre-pandemic but given a highly transmissible variant and the ever-present threat of new variants of concern, it may still not be fast enough."
New COVID-19 treatments will also be available in 2022, but they are not a panacea. New oral therapies join the existing monoclonal antibody cocktails and include molnupiravir (Lagevrio, Merck) and a combination of the new antiviral nirmatrelvir with the HIV antiviral ritonavir (Paxlovid, Pfizer).
Lagevrio was approved by the FDA, MHRA and EMA before the end of 2021. However, the final data presented to the FDA showed a 30% reduction in admissions, lower than current monoclonal antibody cocktails, and lower than Lagevrio's own phase III data.
Pfizer reported in early December that Paxlovid, now also approved in US, Europe and UK, retained 89% efficacy in preventing hospitalisation and death from an earlier readout. These agents may not be suitable for all patients, and for molnupiravir, FDA panellists expressed concern about the possibility of resistance developing. Countries, led by the US, are pre-ordering substantial quantities of Merck's and Pfizer's antivirals. Both companies have signed agreements to support access to these agents in low and middle-income countries.
Oral antivirals present significant logistical challenges to realising their full potential. The window of opportunity to administer treatments is narrow – within five days of symptoms. This may pose a barrier to effective use. While commercial solutions are being created to provide a telehealth logistics solution to treatment delivery in the US, these could preserve well-organised healthcare systems and wealthy individuals.
Oral agents will be a useful adjunct, but vaccination will remain the primary lever to contain the pandemic, with innovations in COVID-19 vaccines appearing in 2022.
CNS's moment of truth
Last year we highlighted that many CNS disease areas are ripe for a revival of value growth because of a combination of high prevalence, continued unmet need, and the promise of innovative approvals. Consequently, 2022 will be the moment of truth as to whether this promise is going to be realised commercially.
Aduhelm, an Alzheimer's treatment with the promise of disease modification, was approved 2021 but 2022's the year to see if anti-amyloid Alzheimer's treatments will fly, with competitors following fast. Aduhelm's Q3/2021 sales were $300k; investors will expect strong ramp-up in H1/2022.
A pivotal Medicare NCD decision is pending in draft in January 2022, with a final decision by Apr 2022, with significant implications for Aduhelm use. New supporting data could also appear in 2022, but potential competitors are not far behind. For example, Eli Lilly's donanemab has a rolling FDA submission, and a 2022 phase III readout, with possible FDA approval in H2/2022.
Lilly also plans an H2H trial of donanemab vs Aduhelm to start enrolling by the end of 2021. Other competitors, including Roche's gantenerumab, may follow. As such, 2022 will be the year when we will gain certainty as to whether we have a turning point in Alzheimer's treatment – or still some way to go.
Other CNS molecular innovations may also deliver in 2022, with possible approvals in major depressive disorder and insomnia, as well as important earlier stage readouts in neurogenerative disorders and the use of psilocybin for CNS conditions, but it may be digital therapeutics where the most spectacular breakthroughs are.
Digital therapeutics and telemedicine for a range of mood disorders will increasingly be reimbursed. They may start to present a line of first treatment for many patients before they receive any molecular pharmacotherapy.
Behavioural therapy is a mainstay of treatment for many common mental health conditions, including depression and anxiety, and more complex conditions such as post-traumatic stress disorder and Bipolar. A range of digital solutions, including apps and telemedicine with healthcare professionals, are now available and are starting to demonstrate significant clinical impact.
The new primary care takes shape
Digital approaches to common primary care disorders such as depression and anxiety are one of the ways that innovation is re-entering primary care. In doing so this is creating a primary care environment that is very different to the "traditional" one of first line small molecule blockbusters used for the widest possible populations.
Primary care will be at the forefront of care delivery digitisation in many countries, driven by necessity during lockdowns. Amid an explosion in digital aids, such as condition management apps, diagnostics and sensors, and lastly desirability, digital and remote primary care is now preferred by some patients and healthcare professionals. For example, in rural settings or for patients with low mobility.
Rapidly evolving care settings are just one aspect of the new primary care. Molecular innovation will revive often genericised primary care therapy areas. Small molecule migraine treatments are among the most successful new primary care launches in 2020, bucking the tendency for many non-Orphan medicines to underperform historic norms if launched in the Pandemic.
New primary care treatments are not just small molecules; Novartis launched the silencing RNA treatment Leqvio (inclisiran) as a twice-yearly subcutaneous injection for patients with mixed dyslipidaemia or primary hypercholesterolaemia, alone or in conjunction with existing therapies such as statins.
This type of therapy promises improved outcomes in a subset of the population with dyslipidaemia that are not reaching treatment goals with genericised primary care treatments. However, in conditions as prevalent as this, even a population subset is a substantial number of patients necessitating a new approach to market access that neither emulates the pricing of specialty treatments nor is forced to compete with generics.
A notable example of this is the population level agreement Novartis has forged with NHS England, which aims to see 300,000 people receive Leqvio over a three-year period.
Whether this novel arrangement works as envisaged will be apparent during 2022. If it is, other "specialty like" innovations are in the pipe for other high prevalence therapy areas such as hypertension. A new primary care will be born.
This is the first of a two-part article, to read the second instalment 'Nine for 2022: innovation and opportunities in healthcare', follow this link. 
About the author

Sarah Rickwood has 30 years' experience as a consultant to the pharmaceutical industry, having worked in Accenture's pharmaceutical strategy practice prior to joining IQVIA. She has wide experience of international pharmaceutical industry issues, having worked for most of the world's leading pharmaceutical companies on issues in the US, Europe, Japan and leading emerging markets, and is now vice president, European thought leadership at IQVIA, a team she has run for twelve years.