The Eyeforpharma European Patient Summit is a two-day event dedicated to discussing, debating and advancing the role of the patient within the entire life-cycle of a treatment.
Taking place on the 19-20 October, pharmaphorum (thanks to support from QuintilesIMS who have enabled us to be at the event) was on site delivering exclusive live coverage from the full event, including highlights from the presentations of senior industry experts such as:
Isabelle Bocher-Pianka, Chief Patient Affairs Officer, Ipsen
Jason DeGoes, Senior VO Patient Solutions, Teva
Analia de la Fuente, Global Head of Patient Ecosystem Insights Practice, UCB
Guy Yeoman, VP Patient Centricity, AstraZeneca
and many more – including representatives from all stakeholder groups.
You can view the full agenda here.
Day one coverage can be accessed here or via the button below.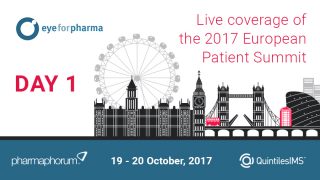 Day two coverage can be accessed here or via the button below.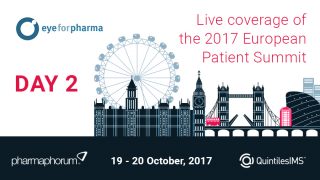 Alternatively, you can look back over our social coverage and interact with those still following the conversation via Twitter, using the hashtag #EFPpatients.
Recommended related content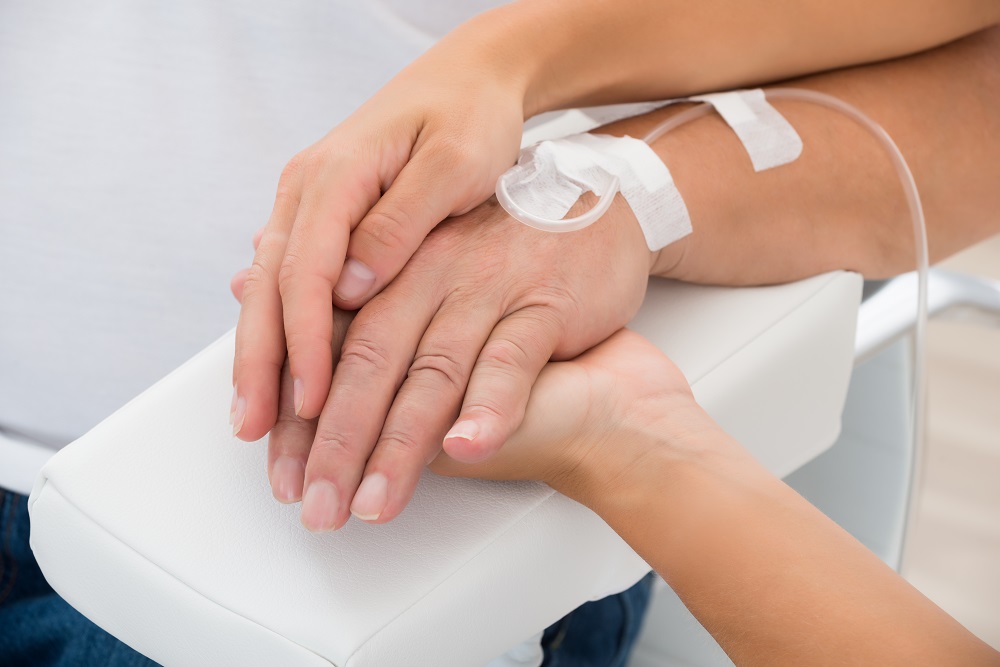 There's much talk about patient-centric trials – collecting feedback and insight from patients and incorporating it into study designs in a quantifiable way is key to ensuring success, explains QuintilesIMS vice president of consulting services, Jean Paty.
Pharma companies are increasingly talking about making trials 'patient centric', but matching the needs of people to the cold, hard scientific requirements of randomised controlled trials is still a challenge.
Regulators are also looking at how to ensure the patient's voice is incorporated into drug development – the FDA has established the Patient-Focused Drug Development Program, which aims at incorporating patient views into its own regulatory processes.
In October last year, a Drug Information Association survey found that 65% of the pharma companies responding are investing in patient-centric initiatives in drug development.
QuintilesIMS is actively looking at ways to ensure the patient voice is heard – but in a way that meshes with the need to produce scientific data that can be used by regulators and payers further down the line.
Patient centricity covers a whole spectrum of issues. But what does that mean in real terms, how does that put the patient at the centre?
A major issue is ensuring that methods of collecting qualitative data can be incorporated into trial designs. The answer is that we need to develop more rigorous methods. This is also important because a lot of people still question whether we can believe what patients say.
Therefore, we must evaluate this data and show it can produce robust results that will stand up to scrutiny when the drugs are going through approval or are being assessed for cost-effectiveness.
While there is software that can solve the issue of summarising the data, the key to getting truly patient-centric trials is ensuring the methods can be evaluated and that data is reliable.
A validation solution?
Our focus is on being data driven and sufficiently robust, and with patient endpoints we can capture in a quantifiable way how the patients are feeling. We start by listening to the patient, as the direct input from patients drives the model.  From them, we are able to get a full understanding of the disease experience. The patients are asked for feedback on signs, symptoms, treatment-related effects, and the impact of disease.  It is an incredibly enlightening experience; we are listening to these patients and many times it brings them to tears as no-one has asked them what they are going through.
But the process is also clinically valuable as it gives pharma companies and prescribers insight into how patients view their therapy. The outcome of this work is the development of a patient-centred instrument which tracks changes over the time.
Instrument testing based on psychometric methods can help to turn patient feedback into meaningful data, and endpoints that are acceptable to regulators.
Tools such as the US National Cancer Institute's Patient-Reported Outcomes version of the Common Terminology Criteria for Adverse Events (PRO-CTCAE), are already helping to bring patient insights into the R&D spotlight by representing the patient perspective of the experience of symptomatic adverse events.
Side-effects of cancer treatments, for example, are a very important issue for patients, and in many cases can determine whether patients stay on their treatment course. Insights gleaned from the PRO-CTCAE data can be used to better prepare patients for their therapy as well as provide the information that regulators need to make an informed decision.
By following through with these methods, we will know that we are making clinical trials more patient-centric and in reflecting the patient experience in a quantifiable way, we can ultimately make the patient the primary customer in healthcare.
About the Author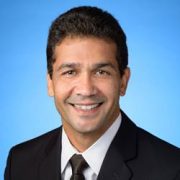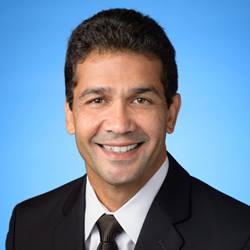 Jean Paty PhD is Vice President, Advisory Services, QuintilesIMS
Dr. Paty is an acknowledged leader in the effective strategies and practices of capturing patient perspective data for use in the clinical development and commercial success of new medical products. He has not only published extensively in the areas of Patient Reported Outcomes (PRO) and electronic PRO (ePRO), but also on the regulatory guidance for development and implementation of ePRO. He has worked closely with the international industry and regulatory agencies on ePRO best practices.
His work is well-referenced in a wide variety of peer-reviewed journals and in numerous conferences and events, where he has presented his findings on the scientific, clinical, and regulatory implications of Clinical Outcome Assessment (COA) data collection in clinical trials. Dr. Paty has a B.S. in Psychology from the University of Toronto and an M.S. and Ph.D. in Psychology from the University of Pittsburgh.
To view more content from Jean please click here.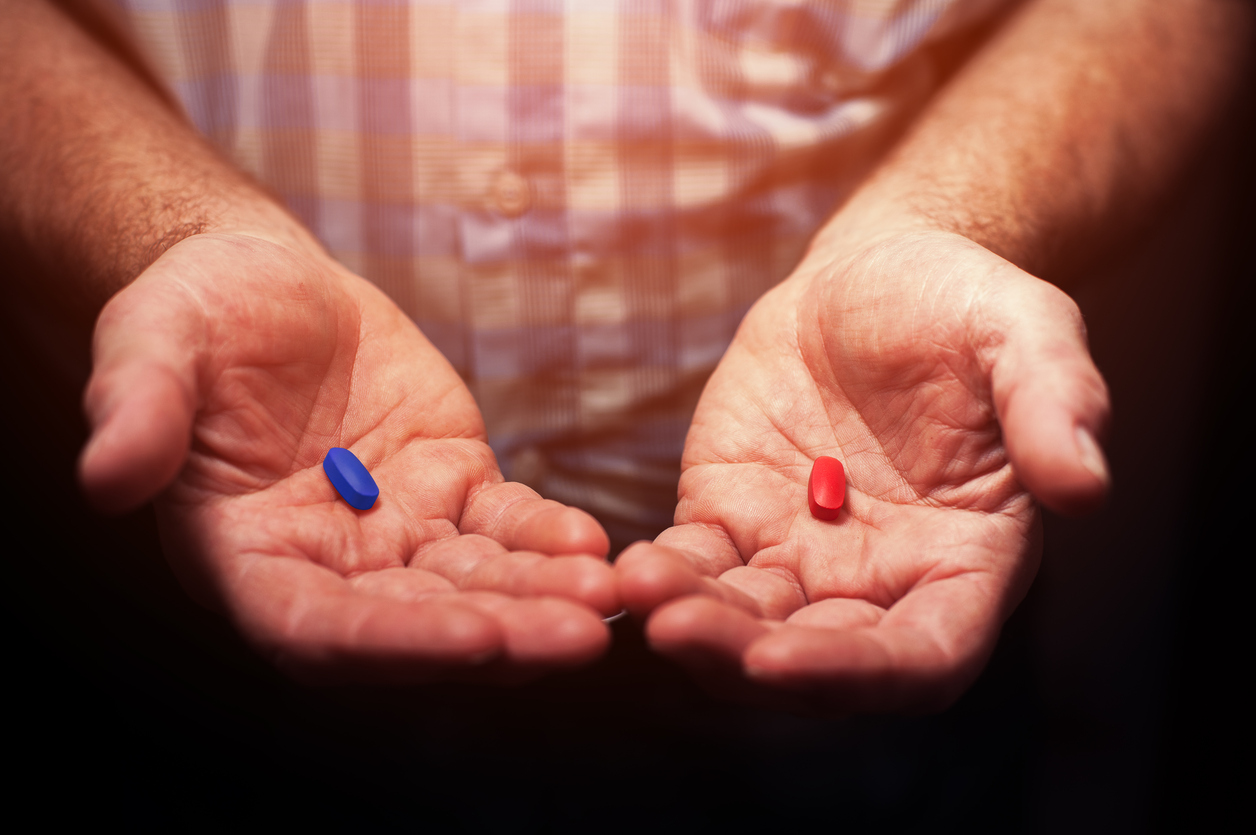 Typical patient support programs fail to improve adherence – and it's costing the pharma industry billions. Here's how to do a better job.
No matter how effective a treatment is, if patients don't fill their prescriptions and take the medication as directed, they won't benefit and the product won't sell. It may seem like an obvious statement, but pharma companies often fail to effectively manage this final leg of the sales process, and it is costing them money while leaving patients vulnerable to incomplete care.
Lack of adherence to medication is a huge problem in the healthcare industry. Nearly one-third of all prescriptions are never filled, with the highest levels seen among high-cost specialty drugs. That means pharma companies are literally losing one-third of their customers before a single transaction occurs. A review in the Annals of Medicine found non-adherence causes roughly 125,000 deaths and at least 10 percent of hospitalizations per year, while costing the pharma industry billions in lost revenues.
So why aren't these companies doing more to stem their losses? In part, because they rely on old commercialization strategies that do little to address many of the barriers patients face in their care.
Beyond the co-pay
Most pharma companies do implement support programs that are intended to help patients get over the hurdle of accessing treatment, however these programs usually consist of isolated transactions, such as call centers and web forms, with little integration between channels.
This can be frustrating for patients and provides little if any insight to the pharma companies about whether these support services are actually working. Typically, the success of these programs are measured by call volume or site visits, but there is no way to track whether that "support" translated to actual prescriptions filled much less the long term clinical outcomes expected for the product.
Worse, most of these support interactions focus on only two obstacles in the patient care journey – out-of-pocket costs, and financial access. These are certainly important factors for patients in their treatment decision-making and initiating therapy, but they are hardly the only issues that affect adherence.
Patients face many social, emotional and physical issues that prevent them from participating in their prescribed treatment. A recent World Health Organization report studying adherence to long-term therapies, found that medication-adherence is the result of multiple interrelated factors, including social and economic issues, fears about side-effects, the quality of a patient's healthcare team and support system, the characteristics of the disease, and their willingness to accept the diagnosis. "Solving the problems related to each of these factors is necessary if patients' adherence to therapies is to be improved," the authors concluded.
Unless pharma companies address all of these issues, they are essentially abandoning a large segment of their customer population who might be easily transitioned to adherent, loyal users with a little extra emotional support.
Adherence nearly triples
Fortunately, there are many ways pharma companies can engage with patients to help them overcome all of the barriers to adherence — and they don't all require in-home visits. Patient engagement can be conducted via a variety of channels, including face-to-face meetings, phone calls, and digital connections to help guide them through their care journey. The key is crafting a strategic engagement plan that not only addresses all obstacles to care in the most efficient manner possible, but creates a personal touch.
Introducing people, systems, and operations with a longitudinal patient relationship in mind instead of point-of-service, transactions becomes critical.  From a people perspective that may include providing dedicated patient support individuals to help patients one on one. Enabling those individuals with a multi-channel digital engagement and relationship management system linked to a centralized database allows support staff to see instantly when and why a patient called in the past, and to provide personalized, proactive services relevant to the patient at any point in their journey. Such integrated, proactive support infrastructure is commonplace in the clinical trial environment, but not in the commercial environment. By taking the same focused approach to patients in the real, pharma companies can generate a much stronger rate of engagement and adherence, and thus greater patient impact and financial return.
These programs are admittedly complex to create and can be more costly than hosting a call center, particularly if patients need face-to-face training and support with a dedicated professional trained to address their unique needs, but the return on the investment can be significant. We have found that patients who receive this added level of support show much higher rates of  long-term adherence, which directly translates to increased revenue for the developers of these drugs. In one example, we saw 12-month persistence levels – measuring patient adherence to a treatment – jump from less than 30 percent to 85 percent in one year.  This outcome was thanks to a support program that provides patients with access to personalized, dedicated healthcare expert who works with them to address any barriers they face in filling their prescriptions, dealing with their disease, and maintaining therapy.
Ensuring scalablity and efficacy
While one-on-one support is the idea, these programs can also be scaled to fit the commercial budget and needs of patients by implementing lower cost support channels, and reducing the level support for those patients who have overcome their barriers. Automatic call routing allows patients to reach their dedicated support individual each time they call for a seamless patient experience.
Once they are implemented, the impact of these programs can be measured through operational metrics such as follow-up calls, emails, and texts, but the real value comes from adding engagement metrics to determine whether patients enrolled in the support program, filled their prescriptions, and are using the treatment appropriately.  This kind of feedback lets pharma companies determine whether their engagement channels are meeting goals – and where changes need to be made. For example, if a support center consistently get high marks for helping patients address payment issues, but low marks for helping patients facing emotional barriers to using a new drug, they can rework their offering to better address this need. Pharma companies can also use external data sources, including registries, electronic health records, and claims data to look for trends in prescriptions filled and refilled in a specific region to correlate engagement efforts with increased adherence.
In fact, the outcome is more than just clinical impact and prescription volume.  Reps are seeing the value of these support services for physicians and their practices, and this is leading to more time in the office.  Patients enrolled in the programs are getting their therapy quicker.  Manufacturers are demonstrating improved Health Economic Outcomes data to payers.  Essentially, "what good looks like" is getting closer to the impact on patient care across all stakeholders.
Implementing these engagement solutions isn't easy, but it is worth it. The success of a pharma product is dependent on whether patients will adhere to the treatment. When pharma companies integrate patient engagement based on longitudinal relationship building rather than transactions and acknowledge the need to address all of the hurdles patients face in accessing these products, then they can improve adherence rates, which translates to measurable benefits for pharma, patients and the overall healthcare community.
About the author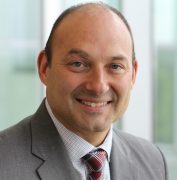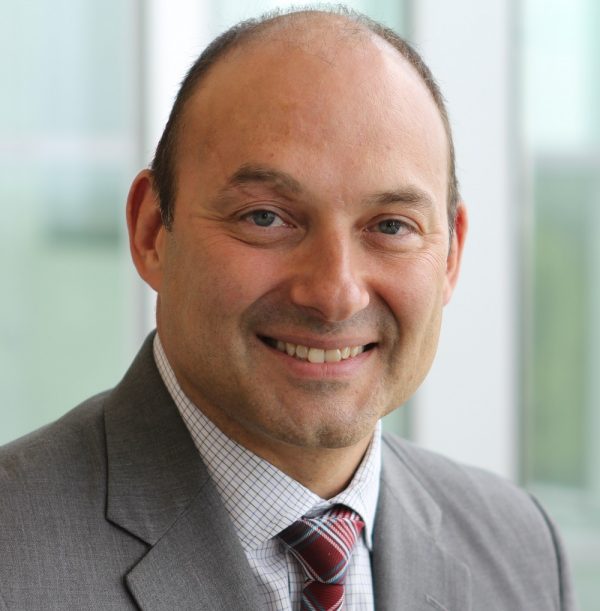 Paul Harney is Vice President, Solutions Design Centre, Integrated Engagement Services, QuintilesIMS

A veteran of the healthcare and life sciences industry, Paul joined Quintiles in 2015 with the overarching goal to help customers achieve and sustain peak commercialization faster through better market access and channel strategies. His extensive experience with retail and institutional products covers several therapy areas, such as diabetes, respiratory, anti-infectives, urology, vaccines and dermatology.
Prior to joining Quintiles, Paul held leadership roles at various consulting firms that engaged biopharmaceutical companies in nearly all functional areas, including sales, marketing, medical affairs, business development and supply chain. Paul graduated with a bachelor's degree in chemistry from Trinity College in Hartford, Conn., and holds a doctorate in philosophy from State University of New York at Stony Brook.
To view more content from Paul please click here.
Share