Hand Sanitizer Market will touch USD 3.6 billion by 2026
Partner Content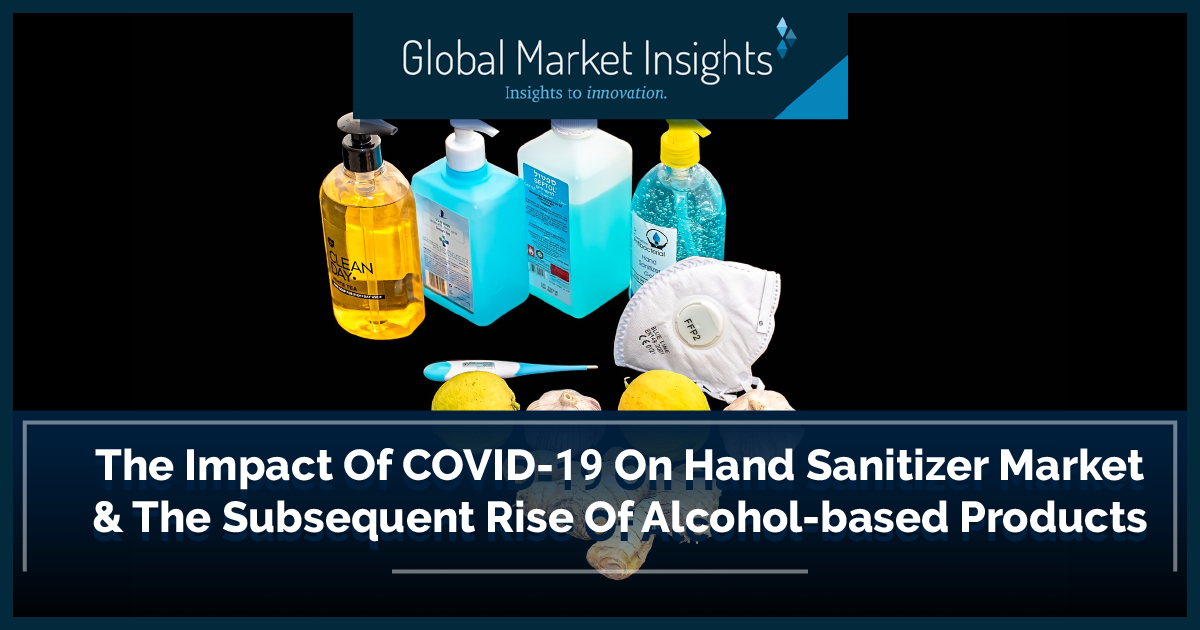 Global Hand Sanitizer Market size is projected to surpass USD 3.6 billion through 2026, growing at a CAGR of -2.4% for the period spanning from 2020 to 2026. Hand sanitizer market players are experiencing heavy demand as the products significantly reduce the microbial count in a shorter period and are quite convenient in terms of utilization. The COVID-19 pandemic in 2020 has created a rush for infection prevention measures across the globe on account of highly contagious nature of the coronavirus. Increasing number of coronavirus affected people along with the difficulty in containing the spread will drive the demand for hand sanitizers.
Before the outbreak of the deadly coronavirus, hand sanitizers have always been a premium product under the personal hygiene category and was less commonly used. However, the current situation has reinforced the importance of hygiene and usage of hand sanitization. Surging demand for cost-effective hand sanitizer is likely to boost business landscape.
Growing public awareness regarding the importance of hand sanitizer in personal hygiene and in keeping infections at bay will bolster product adoption rate in the coming years. Estimates suggest that hand sanitizer market size will exceed USD 3.6 billion in terms of annual valuation by 2026.
With skyrocketing cases of COVID-19, several countries are facing a huge public health crisis. Novel coronavirus is a respiratory infection that transmits rapidly through direct contact with an infected person or a virus contaminated surface within the patient's immediate environment. This has resulted in surmounting need for disinfection, which in turn is propelling the demand for hand sanitizers across the globe.
To access a sample copy of the "Hand Sanitizer Market" report in detail along with the table of content @ https://www.gminsights.com/request-sample/detail/4604
Escalating demand for alcohol-based disinfectant may stimulate hand sanitizer market trends. In the light of the current situation, several government health organizations such as World Health Organization and the CDC (Centers for Disease Control and Prevention) have suggested the use of personal hygiene products to remain safe. This has led to increasing consumption of hand sanitizers.
Alcohol-based hand sanitizer are considered as the most effective products against the toughest of bacteria, viruses and fungi. In 2019, The alcohol-based sanitizer market exhibited 93% growth and is expected to experience major traction over the coming years.
In 2019, foam-based hand sanitizer segment held around 16% of the overall market share. The growth can be attributable to considerable preference for the product, as it quickly clings to hands when applied and provide better protection for longer duration. Also, foam-based sanitizers cover a large portion of hands with a few drops, making it more convenient to use.
The outbreak of COVID-19 in densely populated nations such as China and India are positively impacting regional growth. In a bid to tackle the death toll, the regional government are encouraging masses to maintain social distance and use health and hygiene maintenance products. Moreover, growing awareness regarding the lethal nature of the disease as well as increasing spending capacity for personal care products in the region will foster hand sanitizer market size.
Some of the key manufacturers of hand sanitizers include Bath & Body Works Direct, 3M, Best Sanitizer, Deb Group (S. C. Johnson & Son), Godrej, Ecolab Group and Certus Medical, among others.