Time to level the playing field for men with prostate cancer
Oncology
Jacqueline Daly's husband, Mike, was diagnosed with prostate cancer at the age of 52. Since being successfully treated for the disease, Mike (now 65) went on to qualify as a counsellor and, most recently, as a psychotherapist. Jacqueline is a member of the Let's Talk Prostate Cancer (LTPC) Expert Group, and Co-Founder and Director of Services at the East Galway and Midlands Cancer Support Centre, Ireland.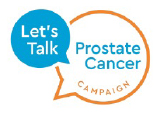 Prostate cancer is the most frequently diagnosed cancer among men, with more than two million people living with the disease across Europe. In fact, more men die from prostate cancer every year than women from breast cancer.1 Yet there are unacceptable inequalities when it comes to access to cancer screening, treatment, and services.
Certainly, the experience of cancer screening, diagnosis, treatment, and care is often markedly different for women than men. Public health campaigns educate women about the need to have regular smear tests and the need to be breast aware. Women are offered a variety of holistic services, including mammograms, breast reconstruction, and counselling. Why aren't we doing something similar for men?
Traditionally, women are more open about their issues compared to men when it comes to health. This needs to change to help dismantle the stigma and create a level playing field, where equal prominence is given by policymakers and health systems to cancers that affect both men and women.
For many years, prostate cancer has fallen under the political radar. In my opinion, this may be due to the misconception it is somehow a 'less serious' cancer. If we are to have any chance of improving prostate cancer outcomes for current and future patients, this must change. When my husband, Mike, was diagnosed at age 52 with prostate cancer, I remember a friend telling me he was lucky that he's got one of the 'better cancers'. But there is no such thing.
Positive steps in the right direction
This is why the new EU Cancer Screening Recommendations, including guidance for risk-based prostate-specific antigen (PSA) screening in men across EU Member States to support early detection of prostate cancer,2 is a positive step in the right direction to improving quality of life and survival rates for men across Europe. The focus of the Let's Talk Prostate Cancer (LTPC) Expert Group has now rightly turned to advocating for the timely implementation of this EU guidance at national level.
With deaths from prostate cancer rising and greater numbers of men being diagnosed in the late stages of disease,3 the landscape for prostate cancer in Europe is a cause for major concern. Unfortunately, the COVID-19 pandemic has made many of these issues worse. What is particularly worrying is the screening that had to stop, there's such a backlog and that's going to be disastrous right across the board. In fact, the European Cancer Organisation estimates 100 million screening tests for all cancers were not performed in Europe as a result of the pandemic, which is leading to later diagnoses and decreased overall survival.4
It's not just the increasing numbers of men who very sadly don't survive that causes this concern, either; it's also the quality of life for those who do.
Impact on mental and sexual health
Perhaps not surprisingly, a recent study found significant numbers of men with prostate cancer experience diminished mental and sexual health, plus fatigue, associated with their treatment. Nearly half (42%) of men who have been treated for prostate cancer report they are anxious or depressed, and a significant number said that sexual function has been a moderate or big (50%) problem after treatment.5
The more advanced the cancer, the greater the impact on quality of life.5 Although we had understood the various options for Mike's treatment, the same cannot be said for the side effects. We thought that if there was an impact on continence and erectile function, we would be back to normal within a year. It was such a shock; we had it so wrong.
Mike had incontinence. He had erectile dysfunction. And he was sleeping on the edge of the bed. I used to joke with him and say, 'Do you sleep with one foot on the floor in case you fall out?' Anything to get him to talk. It was absolutely the hardest thing that our marriage ever went through.
The patient and caregiver perspective
I have seen first-hand that not enough emphasis is given to the mental and sexual health of prostate cancer patients and their partners. Both my husband, Mike, and I have had cancer and I know, both as a carer and as the patient, how important proper support is. Health professionals may not always consider sexual and mental health in their treatment plan, but I believe everyone should be allowed to live their lives with quality, whatever their age, ethnicity, or ability. We need to give people the option to live their best lives.
It's vital that people's physical, mental, and sexual health needs are treated as a whole.
"I believe everyone should be allowed to live their lives with quality, whatever their age, ethnicity, or ability. We need to give people the option to live their best lives."
This is a Europe-wide problem that policymakers need to urgently prioritise. Early detection is so important, but many people wouldn't even know what a PSA (prostate-specific antigen) test is. We need better resources so patients, partners, and families can be fully informed about prevention, diagnosis, treatment, and ongoing care, because it is only by detecting cancer at earlier stages that it will be possible to reduce mortality and improve the quality of life of patients, caregivers, and families living with prostate cancer.
As a member of the Let's Talk Prostate Cancer Expert Group, I am delighted to see the EU has taken an important step towards reducing inequalities in cancer diagnosis and treatment and by including risk-based prostate cancer screening in its Recommendations.2
This is why the Let's Talk Prostate Cancer Expert Group is sharing three Calls to Action to urge European and national policymakers and parliamentarians to prioritise prostate cancer on political agendas, support deeper understanding of healthcare inequalities, and implement the EU's new screening recommendations at national level.
The way we deal with prostate cancer and the narrative surrounding the disease needs to change for men, so that the next generation men can beat prostate cancer. The momentum generated by the publication of Europe's Beating Cancer Plan means that the time to act is now. We must put prostate cancer in the political spotlight if we are to have a chance at turning the tide on this disease.
 
Disclaimer: Astellas Pharma Europe Ltd., Amgen Inc., and Pfizer Inc. support the goals and objectives of the Let's Talk Prostate Cancer Expert Group. The activities of the Expert Group are funded by Astellas Pharma Europe Ltd. and Amgen Inc.
References
European Association of Urology, White paper on prostate cancer, recommendations of the EU cancer plan to tackle prostate cancer 2020. Available at: https://sbu.be/media/pages/documents/eau-white-paper-prostate-cancer/f7c96990d9-1607584796/eau_pca-whitepaper-final-version_may2020.pdf Last accessed February 2023.
European Commission. European Health Union: A new EU approach on cancer detection – screening more and screening better. September 2022. Available at: https://ec.europa.eu/commission/presscorner/detail/en/ip_22_5562 Last accessed February 2023.
European Association of Urology (3 February 2021) Europe's Beating Cancer Plan brings hope for better prostate cancer outcomes. Available at: https://epad.uroweb.org/europes-beating-cancer-plan-brings-hope-better-prostate-cancer-outcomes/ Last accessed February 2023
European Cancer Organisation. Covid-19 and cancer data intelligence. Available at: https://www.europeancancer.org/timetoact/impact/data-intelligence Last accessed February 2023
Europa Uomo. Quality of Life: the EUPROMS study. January 2020. Available at: https://www.europa-uomo.org/who-we-are/quality-of-life-2/the-euproms-study/ Last accessed February 2023
About the author


Jacqueline Daly is co-founder and director of services at the East Galway and Midlands Cancer Support Centre and a member of the expert group for the multi-stakeholder Let's Talk Prostate Cancer (LTPC) initiative. This article was initiated and developed in collaboration with Astellas Pharma Europe Ltd