Novartis eyes earlier use of PD-1 drug in oesophageal cancer
Oncology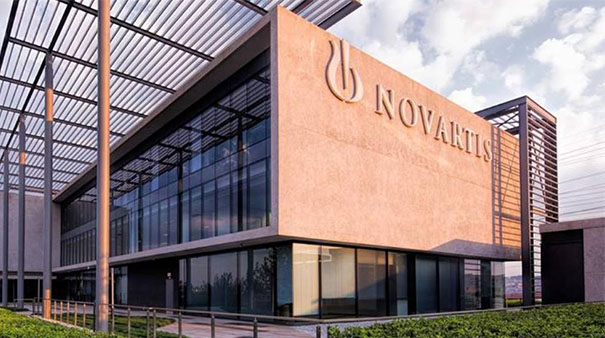 Novartis is still waiting for FDA approval of its  PD-1/PD-L1 inhibitor latecomer tislelizumab in relapsed oesophageal cancer, but is already planning a move the drug into the first-line setting.
New phase 3 data from the RATIONALE 306 study have shown that previously-untreated patients with advanced oesophageal squamous cell carcinoma (ESCC) treated with tislelizumab plus chemotherapy had improved overall survival (OS) compared to those given chemo plus placebo.
Overall, the risk of death was reduced by 34% with the combination therapy, with patients living a median of 17.2 months, compared to 10.6 months for those in the comparator group.
Novartis said the result will be shared with regulatory authorities in a bid to extend the indications for tislelizumab – assuming of course it gets approved as a second-line treatment for recurrent locally advanced or metastatic oesophageal cancer. The FDA is due to deliver its verdict on that marketing application by 12 July.
"These data, which show tislelizumab plus chemotherapy extended patients' lives by a median of more than six months, are a promising outcome in the treatment of this aggressive cancer," said study investigator Dr Ken Kato of the National Cancer Centre Hospital in Tokyo, Japan.
"Importantly, the significant overall survival benefit was observed across all patient subgroups in the trial, indicating that tislelizumab plus chemotherapy may be a viable treatment option for patients regardless of their PD-L1 score."
If tislelizumab gets the go-ahead in the first-line oesophageal cancer therapy setting it will compete with Bristol-Myers Squibb's Opdivo (nivolumab) – cleared by the FDA in May – as well as Merck & Co's Keytruda (pembrolizumab) which has been approved for these patients since 2021.
Tislelizumab's original developer BeiGene has already secured approval for the PD-1 inhibitor in China as a treatment for classical Hodgkin lymphoma, PD-L1-high urothelial carcinoma, non-small cell lung cancer (NSCLC), and liver cancer hepatocellular carcinoma (HCC), but it has yet to be registered elsewhere.
Novartis licensed ex-China rights to tislelizumab in February for $650 million upfront and up to $1.55 billion in milestones, shortly after its own PD-1 drug candidate spartalizumab failed a phase 3 trial in melanoma.
The drug is also under regulatory review in Europe for second-line oesophageal cancer and NSCLC, and as a first-line therapy for advanced or metastatic NSCLC, and in trials for gastric, bladder, small cell lung and liver cancers as well as nasopharyngeal carcinoma.