Country focus: China & APAC's growing medical needs bring opportunities and challenges
Oncology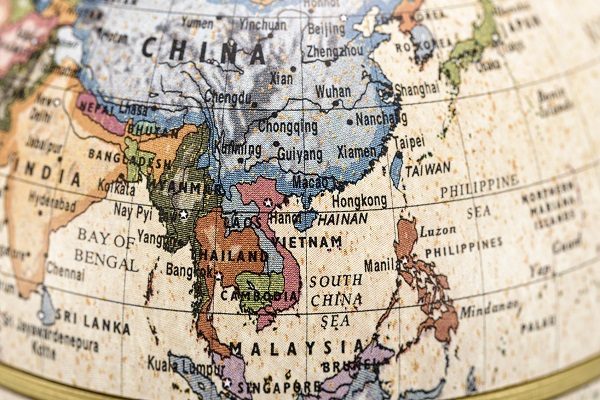 Dr Jay Mei from Antengene tells us how the Asia Pacific region is opening up to innovative pharma companies, and gives tips for companies navigating this enormous market.
Home to over 60% of the world's population, Asia Pacific (APAC) is not a region the biopharma industry can afford to ignore.
Dr Jay Mei, founder and CEO of Antengene, notes that the region has rich innovation resources but also urgent medical needs, leading to both opportunities and uncertainties for the industry.
"At present, innovation resources in most Asian countries and regions have not been translated into a sizeable global market share; neither the world nor the local countries and regions have fully benefited from the innovative activities of biopharmas in this region," he says.
"But we are glad to see the situation for innovative drugs in Asian markets improving, especially in mainland China and South Korea, where policies, societies and regulations are actively promoting innovation.
"At the same time, lots of people with experience at multinational pharmaceutical companies have chosen to return home. All these factors will support the growth of in-house R&D-driven pharmaceutical companies and bring more innovative drugs to Asian markets."
Speaking to us after his appearance on the Withers podcast Talking Success, Mei says he founded Antengene – after leading oncology drug development at J&J, Novartis and Celgene– to address this need for innovative drugs with best-in-class and/or first-in-class potential targeting medical needs specific to APAC.
So far, the company has focused on haematology and oncology with pipeline assets also targeting viral infections and autoimmune diseases – while it expands from China into other APAC markets including Australia, Singapore, and South Korea.
Mei believes that these markets are characterised by their "tremendous potential".
"We see China poised for continued growth as more novel therapies are registered and access is expanded through the National Reimbursement Drug List (NRDL). Australia, South Korea & Taiwan are developed markets in which patients' access to novel medicines is supported by national reimbursement schemes, and in smaller markets such as Singapore and Hong Kong high levels of patient affordability and safety nets also support the adoption of novel therapies.
"Meanwhile emerging markets such as Malaysia, Thailand, Vietnam and Indonesia have large patient bases, fast-growing economies and increasing health care expenditure per capita that mean they will bring important future growth opportunities."
The entire APAC region already accounts for 30% of all global pharma spending, and within these markets national healthcare expenditure is expected to increase threefold to over $2 trillion by 2030.
"There is no doubt that the APAC markets are prioritising increased investment in healthcare, and this is very encouraging," says Mei.
"If we work closely with government stakeholders and possibly collaborate on developing innovative access schemes for rare diseases, cancers, immune and inflammatory disorders, we can encourage greater participation by established biopharmas and stimulate the growth of entrepreneurial local companies in the region."
"Chemotherapy still accounted for 72.6% of the oncology market in China in 2019, compared to 17.1% of the global market in the same year"
Unmet needs in cancer
Mei says that oncology is one of the key region-specific unmet medical needs Antengene is hoping to address with innovative drugs.
The Asia Pacific Cancer Prevention Index Report shows that the incidence rate of cancer in the region is expected to increase by about 35% by 2030, and the mortality rate is expected to rise by nearly 40%.
"In the face of such daunting challenges in cancer treatment, safer and more effective anticancer drugs are more urgently needed in Asia and the wider world than ever before," Mei says.
Thankfully, many APAC countries have introduced measures designed to build an ecosystem that is attractive to talent and foreign investment in cancer.
Mei uses China as an example. As a result of the aging population, prolonged patient survival, environmental pollution as well as the prevalence of unhealthy lifestyles such as smoking, sedentary behavior and high-calorie diet, the cancer patient population in China has been expanding."
New cancer cases in China increased from 4 million in 2015 to 4.4 million in 2019, and are estimated to increase to 5.7 million in 2030.
"Cancer treatment options are also more limited in China than in the US," Mei adds. "Chemotherapy still plays a significant role in oncology treatment, accounting for 72.6% of the oncology market in China in 2019, compared to 17.1% of the global oncology market in the same year. While all of the top ten best-selling oncology drugs in the US in 2019 were innovative therapies, four out of the top ten best-selling oncology drugs in China were for conventional chemotherapy.
"In addition, the pharmaceutical industry in China is still heavily dependent on generic drugs."
To address this, the Chinese government has boosted its support for biopharmaceutical innovation, an effort that led to the rapid increase in R&D spending by local companies.
"The total R&D expenditure by Chinese biopharmas has more than doubled in the past six years," says Mei. "That indicates Chinese biopharmas' determination to lead the development of innovative drugs in the region."
Another issue in the region is that most existing oncology research still focuses on patients in the United States and other developed countries.
However, medical needs in Asia are different from those in other regions.
"Among tumour types, gastric cancer, liver cancer and esophageal cancer are more common in Asia and the Asian-specific mutations in lung, breast and colorectal cancers also affect the disease progression and response to treatments in Asian patients," Mei says.
Therefore, the gap in research on the Asia Pacific population had resulted in greater unmet medical needs.
"Although the development of basic research and R&D-based collaboration among companies are still growing slowly, biopharmaceuticals in Asian markets have begun to make breakthroughs in clinical research focusing on Asian patients."
Mei says that all these factors contributed to Antengene's focus on developing "innovative cancer drugs with true clinical significance" and expanding these drugs' indications to the tumour types that are particularly prevalent in Asia.
Entering the market
APAC is therefore a market with myriad challenges but also a huge amount of potential – and Mei says it is important for companies looking to enter the region to
carefully consider the scope of their footprint and the timing of each market entry, and how that fits with their purpose.
"Each market has its own nuances with respect to regulations governing the conduct of clinical trials, data requirements to support regulatory submissions, market access framework, hospital networks and therapeutic area competitiveness," he adds.
"It is encouraging to see that regulators are exploring collaboration pathways, such as Project ORBIS, which streamline review across multiple markets, as well as orphan pathways to facilitate a pragmatic approach to novel therapies for rare diseases.
"Ultimately if we are true to our commitment to succeed in APAC markets, we have to respect these market nuances, leverage collaborative mechanisms such as ORBIS, define how we choose to operate within each market, and ensure that our therapies are accessible to patients."
Read more articles in the Country Focus series.
About the interviewee
Dr Jay Mei has nearly 30 years of experience in clinical research and development of oncology therapeutics globally. In the 1990s, Dr Mei dedicated himself to extensive cancer research at the National Cancer Institute in the United States. In 2001, he joined as a principal scientist in the oncology team in the drug discovery division and associate director at Johnson & Johnson. From 2006, Dr Mei worked as a senior director at Novartis Oncology. From 2008 to 2017, he served as an executive director of the clinical development department at Celgene (now part of Bristol-Myers Squibb). He has been a member of the American Society of Hematology since 2006 and was involved in the management of Antengene since April 2017.
About the author
George Underwood is the editor for pharmaphorum's Deep Dive digital magazine. He has been reporting on the pharma industry since 2014 and has worked at a number of leading publications in the UK. He can be contacted on LinkedIn.