Cancer vaccines: providing the edge in oncology
Oncology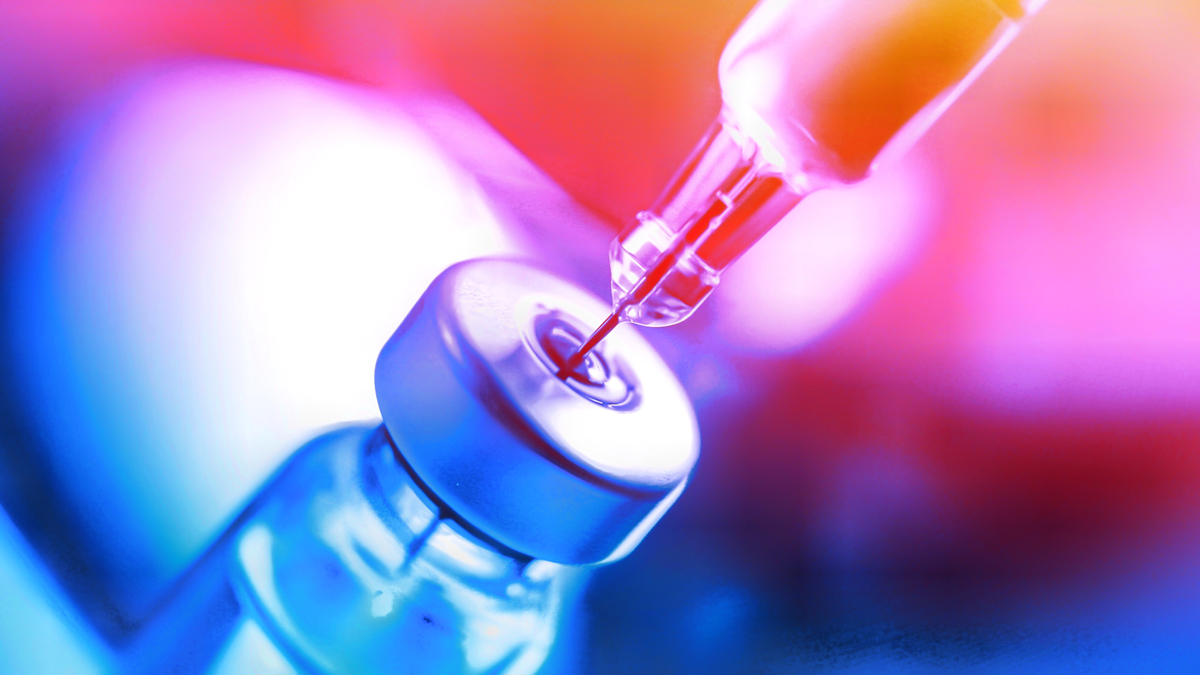 In this article, Ben Hargreaves looks into the promise of cancer vaccines and how this treatment modality may offer advantages over existing immunotherapies in the oncology sector.
According to a report by IQVIA last year, there were 3,500 oncology-focused therapeutic candidates in the pipeline, which represents a 75% increase on figures seen in 2015. Closely related to this is the fact that global spending on oncology drugs reached $164 billion in 2020, with drug sales growing at a compound annual growth rate of 14.3% over the last five years.
The oncology segment has been recognised as one of the most productive areas for pharmaceutical companies to focus their R&D investment. As a result, there have been a number of breakthrough treatments emerging in recent years, such as PD-1/PD-L1 inhibitors and CAR-T technology. However, the industry is constantly looking to discover the next frontier in treatment development and technology to provide more effective, safer treatments to patients.
One area that is gathering increasing levels of interest is the development of cancer vaccines. Using a vaccine to utilise the patient's own immune system to fight cancer is particularly attractive because of the targeted approach made possible by this technology. Preventative cancer vaccines are able to protect against cancer developing by preventing the spread of viruses that eventually cause cancerous cells to develop. While therapeutic cancer vaccines are able to help the body identify particular proteins expressed by cancer cells and then to instigate an immune response.
A broad front
The promise of this approach means that there is now a growing pipeline of potential cancer vaccines emerging from within the portfolios of larger pharma companies and biotechs. One recent example saw Vaccitech begin a phase I/IIa clinical trial, alongside Cancer Research UK and the Ludwig Institute for Cancer Research, to assess its potential immunotherapeutic, VTP-600, against non-small cell lung cancer.
A spokesperson for Vaccitech provided more details to pharmaphorum about how the vaccine, and the broader therapeutic approach, is effective: "By inducing immune responses in the body that are naturally used to clear tumours. These are similar to those that use CAR-T cells, which have been shown to cure a number of cancers, but instead of being introduced into the body, we generate the responses themselves. They are broad, high magnitude and have the functionality to have potential therapeutic effect."
Importantly for a smaller-scale biotech such as Vaccitech having partners in Cancer Research UK and Ludwig will allow it to leverage the clinical trial and development expertise these organisations possess, as well as being able to utilise their networks of laboratories, clinical trial sites, and gain access to key opinion leaders. The spokesperson also noted that as the organisations are acting as sponsors of the trials, Vaccitech is able to redirect the funds into other projects.
Prior success
One area that Vaccitech has developed a potential therapeutic is with its VTP-200 program, which being investigated against human papillomavirus (HPV) at the phase I/II stage. HPV infection is responsible for almost all cases of cervical pre-cancerous lesions, which can lead to cervical carcinoma. Vaccitech's potential vaccine for HPV is aimed at treating persistent high-risk HPV, and associated pre-cancerous lesions.
This is one area that cancer vaccines have already achieved a marked success. Of the six currently approved cancer vaccines, three of these are preventative vaccines targeting HPV. Over 99% of cervical cancers are caused by HPV infection, which recently led the UK to begin vaccinating both boys and girls against the virus to prevent this type of cancer among women.
According to Cancer Research UK, cervical cancer incidence has fallen by a quarter since the early 1990s, with projections based on the impact of HPV vaccinations expected to see this pattern continue in future decades.
An array of potential indications
Oncology vaccines have a wide potential to treat various kinds of cancer, even Vaccitech's VTP-600 candidate going through clinical trials in lung cancer could potentially be repurposed to focus on other targets. According to the spokesperson, the components of the vaccine are expressed in a large number of tumours, allowing for the therapy candidate to already be tested in oesophageal cancer, and should it prove effective, into further indications.
Alongside potential multiple indications for the same vaccine, there are also a variety of potential approaches within the same oncology vaccine umbrella. BioLineRx is an Israeli biopharma company that is developing AGI-134, a synthetic alpha-Gal glycolipid in development for solid tumours, which the company stated is 'highly differentiated' from other cancer immunotherapies.
In particular, the vaccine is designed to 'label' cancer cells with alpha-Gal via intra-tumoural administration, allowing the body to target the cells through its pre-existing anti-alpha-Gal antibodies. BioLineRx has just completed the enrolment for a phase I/IIa study of AGI-134 looking to treat unresectable metastatic solid tumours, with results expected by mid-2022.
Regarding the action of the treatment, the company's CFO, Mali Zeevi, explained, "Binding of anti-Gal antibodies to the treated tumours results in activation of the complement cascade, which destroys the tumour cells and creates a pro-inflammatory tumour microenvironment that also induces a systemic, specific anti-tumour (vaccine) response to the patient's own tumour neo-antigens."
Next-generation of cancer treatments
The potential advantage of this differentiated approach, compared to current immunotherapies, is the possibility to target cancer types that do not respond to existing treatments. CAR-T treatments are an example of an immunotherapy that can be extremely effective in haematological tumours but that struggle to be effective against solid tumour types. This is where cancer vaccines could provide an alternative, effective therapy.
Larger companies that are working in the space, such as Moderna, share the same belief, but with another approach. The company is currently developed two mRNA oncology vaccines, which could be effective at training the immune system to target a specific protein, just as in the company's COVID-19 vaccine. Beyond Moderna, fellow mRNA COVID-19 vaccine developer, BioNTech, is also investigating its vaccine technology for use against cancer. With such high interest in pushing forward the potential for cancer vaccines, it seems as if the technology is on the cusp of developing into another generation of oncology treatments. Zeevi explained that despite all of the advances in cancer treatments in recent times, five-year survival rates are still low, especially those with advanced and metastatic disease, and this could be where oncology vaccines are able to provide an advantage.