VBL craters as ovarian cancer gene therapy fails phase 3 test
News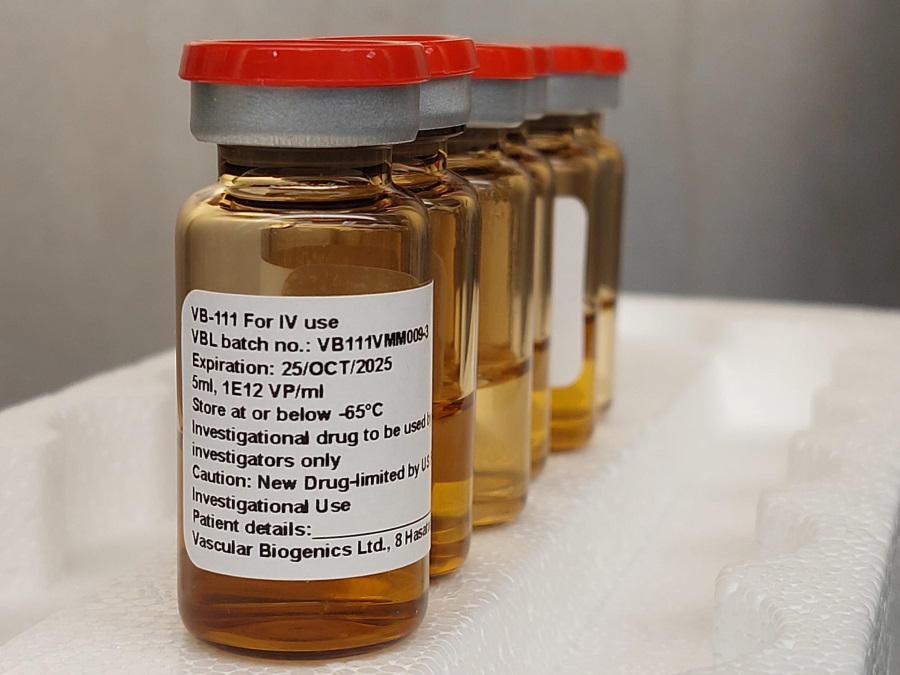 Shares in VBL Therapeutics have lost around 78% of their value in pre-market trading after the company reported a phase 3 trial of its lead gene therapy VB-111 for ovarian cancer failed a pivotal trial.
In the OVAL study, VB-111 – also known as ofranergene obadenovec or ofra-vec – was unable to show an improvement in progression-free survival (PFS) or overall survival (OS) in patients with platinum-resistant ovarian cancer.
The study compared VB-111 plus paclitaxel chemotherapy to paclitaxel given on its own, but showed no significant difference between the two groups, with PFS and OS in both coming in at just over five months and 13 months, respectively.
VBL – which is based in Israel but listed on the Nasdaq – said it would be abandoning the OVAL trial and reviewing data with VB-111 in mid-stage trials in metastatic colorectal cancer and recurrent glioblastoma multiforme "to determine next steps with the ofra-vec programme."
The company's fall into penny share ($0.44) territory from its year-long high of more than $2.50 reflects the fact that the gene therapy is its only clinical-stage project, although it hopes to start trials of an antibody drug for inflammatory diseases later this year.
VB-111 is delivered using an adenoviral vector via intravenous infusion, and is designed to mount a two-pronged attack on tumours, stimulating an immune response against malignant cells whilst also cutting off the blood supply to the cancer.
The failure in phase 3 runs counter to interim results of the drug in OVAL, which suggested in 2020 the combination with paclitaxel had a 58% or higher objective response rate using the CA-125 ovarian cancer scale than paclitaxel alone.
Since then, VBL has also opted to continue OVAL after a couple of reviews of the blinded data by they study's data monitoring committee, making the failure even more of a surprise.
If the gene therapy is abandoned, VBL will have to push forward quickly with its anti-inflammatory antibody VB-601, which targets MOSPD2, as it currently has around 12 months of operating cash left.