US backs COVID jabs for young kids – should others follow?
News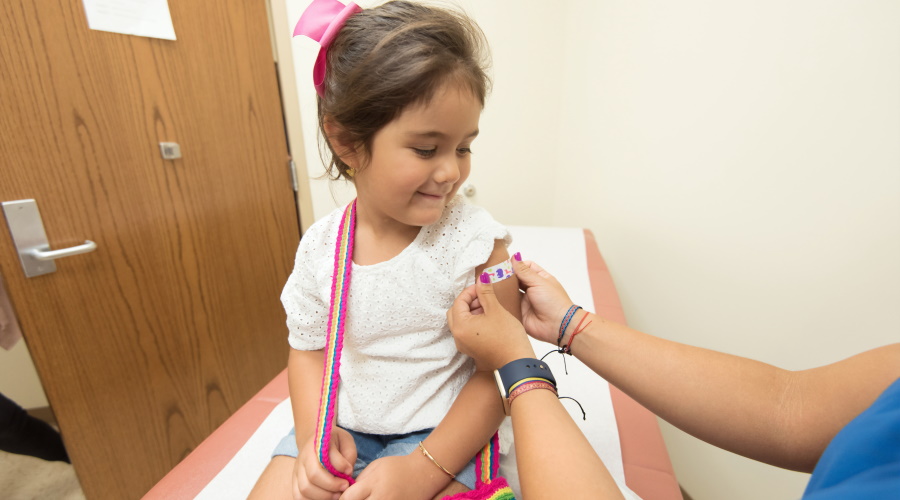 The US is now pressing ahead with plans to extend its COVID-19 vaccination campaign to younger children aged five and over, prompting a debate about the policy in other countries.
It follows the decision by Centers of Disease Control and Prevention (CDC) Director Rochelle Walensky to back a widening of vaccination shot from the current policy of children aged 12 and over, bringing another 28 million kids into scope.
The FDA had already granted emergency use authorisation (EUA) to a lower dose of Pfizer and BioNTech's Comirnaty for five to 11s, with both agencies concluding that the benefit of vaccination outweighs the risks in that age group even though they are not likely to get severely ill with COVID-19.
There have been around 1.8 million confirmed cases of COVID-19 among five to 11-year-olds, and fewer than 200 deaths, which mainly occurred in children who were vulnerable because of underlying health conditions.
In a statement following the CDC decision, President Joe Biden said that widening vaccination "will allow parents to end months of anxious worrying about their kids, and reduce the extent to which children spread the virus to others."
According to the CDC, the spread of the delta variant of SARS-CoV-2 resulted in a surge of COVID-19 cases in children throughout the summer in the US, with hospitalisation increasing fivefold.
The White House also said there was already sufficient supplies of the low-dose version of Comirnaty on hand to vaccinate all newly eligible children in the US.
Take-up of vaccination in younger children is hard to gauge however, with a survey conducted last month by the Kaiser Family Foundation finding that parents of five to 11-year-olds are split on the issue, with just 27% indicating they will get their child vaccinated right away.
A third would wait and see, while 30% indicated they would not vaccinate their child and another 7% saying they would do so only if required by law.
The decision puts the US out in front among major developed nations in the scope of its vaccination programme, as other countries try to develop their own policy positions. In Europe, Comirnaty is still under regulatory review by the EMA and MHRA for younger children.
The UK, which was slower than other countries to extend vaccination to under 18s, has yet to deliver a verdict, but Professor Jeremy Brown of the Joint Committee on Vaccination and Immunisation (JCVI) told the BBC this morning it was too early to follow the US lead on this issue.
"I think there's a case for using the vaccine in children who have underlying diseases that make the more vulnerable to COVID," said Brown, a respiratory medicine specialist at University College London, which would represent a much narrower use of vaccination.
He pointed out that the JCVI's advice on vaccinating 12 to 17-year-olds was not to protect them against COVID-19, as very few healthy adolescents develop serious symptoms.
"The same would be true for the 11s and under, so the clinical indication for the vaccine is low. In fact the vaccine is mainly being used to protect people's education…and the disruption that has occurred as a consequence of COVID."
There is evidence that spread is high among young people, with some scientists thinking that is contributing to higher levels of immunity in the community that could by the end of the year limit the risk of new waves of infection.
That said, with infection rates in the community high along with hospital admission rates, there have been calls for vaccination to be extended more quickly.
Brown said however that the key to keeping the pandemic in control is making sure that booster shots are being taken up as widely as possible.